Building bridges: Enhancing collaboration between sales and customer success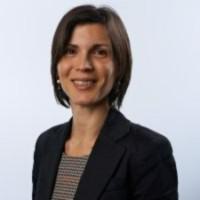 June 14, 2023 04:00 AM EDT
June 14, 2023 04:00 AM EDT
Virtual

Like two sides of a coin, sales and customer success function as a unit; you can't have one without the other. And that's why cross-collaboration between both is critical to a company's overall business and performance wellness.
Nathalie Bastiou, Head of Strategic Programs & Operations APAC & ME at Moody's, knows this well. Nathalie has spent almost 20 years at Moody's and has worked across the globe in sales and customer service and currently is the Chief of Staff for the Sales Organisation in the APAC & Middle East region.
Nathalie will share the challenges she's faced and lessons learned. She'll discuss how improving cross-collaboration can boost morale and motivation, leading to better business outcomes for everyone.
Get ready to learn:
Strategies to foster open communication
Why shared goals are essential to advancing both sides
Tips for setting clear expectations and defining responsibilities for each party
Ways to tackle challenges, manage difficult conversations, and celebrate wins
How to leverage your experiences to have maximum impact — no matter which side you're on
Meet The Speaker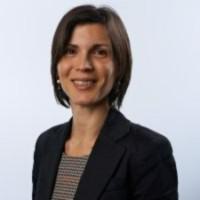 Nathalie Bastiou
Head of Strategic Programs & Operations APAC & ME, Moody's
Nathalie is a senior leader within Moody's Analytics' leadership team with 18+ years of experience across Europe & Africa, the Middle East, Asia Pacific, and Japan. Throughout her tenure at Moody's, she has led multicultural teams in Customer Service, Sales, and Account Management. She is currently the Head of Strategic Projects and Operations for the Sales team in APAC & ME.
Nathalie is a goal-oriented independent leader with a proven track record in building, leading, coordinating, and coaching high-performing cross-border teams to achieve financial goals and drive world-class customer experience. She's a recognized strategic thinker with strong stakeholder management, effective communication skills, and a deep passion to drive organizational and operational changes to create efficiencies and increase productivity and profitability.
Nathalie is also recognized as a competent and experienced recruiter, leading and developing people in a multicultural environment. She is an active Diversity & Inclusion leader and has served as co-chair for the Women's Business Resource Group.
Nathalie holds a Master of Business and Finance from Universite D'Angers in France.