GET EMAIL UPDATES FROM POWERTOFLY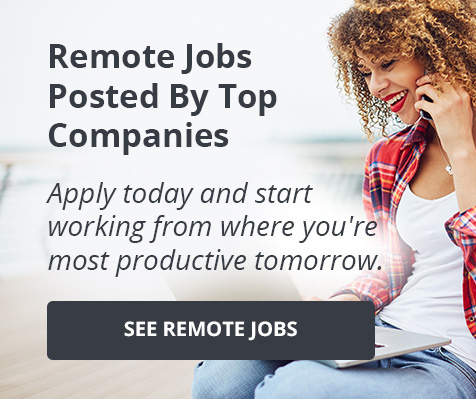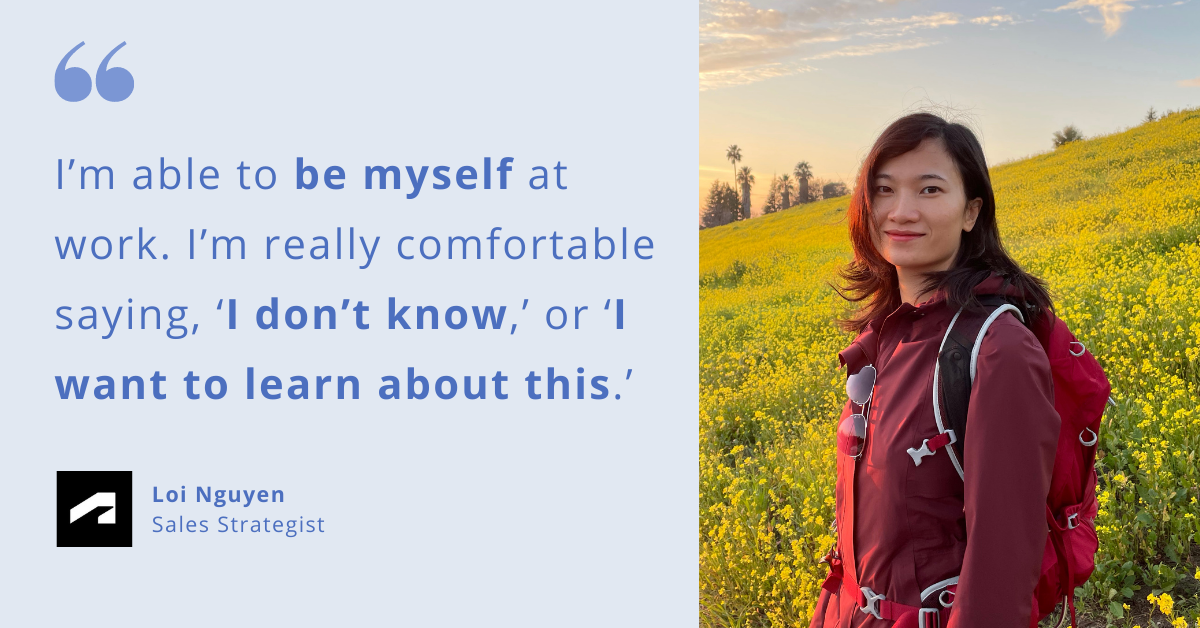 Autodesk
Loi Nguyen sees the value in keeping a learning and open mind .
It was a key part of what drove her to explore acrylic painting and hiking during the pandemic….
And it was also something that she took away from her MBA, which she moved to the United States from Vietnam to pursue.
"There are some key mindset changes I made during my program," says Loi, "and it's that learning mindset that helped when I applied to Autodesk."
Now working as a Sales Strategist at the design software company, Loi has plenty of opportunities to continue to grow her abilities and learn to solve problems in different ways.
"It's an internal consulting job, so you have chances to work on high-profile projects with cross-functional teams," she says. "It's part analytics — we analyze a problem to create the strategy. It's part project management, which I really like doing."
We sat down with Loi to hear more about her path to Autodesk and how she prioritizes opportunities to make an impact.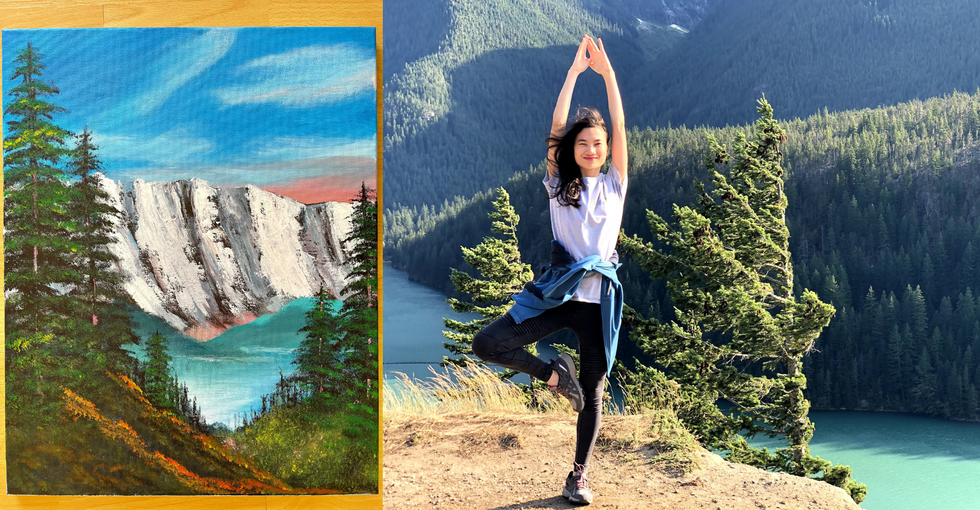 From Vietnam to MBA to Autodesk
Loi has always been passionate about sustainability and innovation.
Growing up in a small agricultural village in the North of Vietnam, Loi has a genuine love for nature and cares deeply about environmental sustainability. So her first professional job was in sales at a water treatment company (which just so happened to be Loi's first exposure to AutoCAD software).
Looking for a more innovative environment, she joined a startup incubator (also a startup itself) as a project manager. That experience made Loi realize she could have a much bigger impact on the startups if she had a stronger understanding of the market, so she took a job at Nielsen, a market research firm, leveraging her strength in math and analytics.
After strengthening her analytical skills and broadening her market knowledge at Nielsen, Loi decided to pursue an MBA to explore different career paths that would align with her skills. (The U.S. ended up becoming her destination of choice because her partner — and now husband — got into a PhD program in California.)
In the first year at UC Irvine, Loi explored Marketing, Finance, and more through networking, courses, competitions, and a summer internship. It was her second year that Loi found special interest in consulting. In one of her courses, she served as the lead on a real consulting project with a very large healthcare company.
"It was a great experience. I learned how to work with high-level stakeholders and was taught how to professionally lead a consulting project," she says.
But that wasn't the only hands-on consulting experience she got: "I also volunteered at a non-profit sustainability consultancy, which was an opportunity to leverage my analytical skills and project management skills towards something I'm passionate about."
These experiences left her feeling like she was making a real impact, and she knew she wanted to continue that after graduation, so she started looking for opportunities in consulting and business analytics.
It was a fellow Vietnamese MBA student, who had interned at Autodesk the previous summer, encouraged Loi to look at Autodesk's Sales Strategy position. Even though sales strategy hadn't been on Loi's radar, it ended up being a perfect fit for her past experiences and future goals.
"I was already familiar with the company, and when I read the job description I was immediately interested. I saw how I'd be able to make a social impact here with my sales, analytics, and project management experience."
3 Ways to Think About Impact at Work
Loi wasn't just excited to join Autodesk because it was an opportunity to put her analytical skills to work — it was also a chance to work on products that line up with the impact she wants to make on the world.
"Autodesk can make the world a more sustainable place with the design tools we provide to architects, and other people across industries," she says. "I care about sustainability. Our products can help achieve sustainability goals around carbon footprints for buildings and infrastructure."
From a micro scale to a macro scale, Loi has a few tips on how to think about expanding your own impact at work:
Know your strengths and weaknesses. "The organizational behavior class in my MBA required me to directly ask my old colleagues and teammates about these. I was surprised about how people thought about me. At Autodesk, I frequently ask my manager for feedback so that I can improve," she says.
Ask about the larger goals of your day-to-day work. It can be easy to get lost in a list of tasks, but make sure you understand the why behind them, says Loi. "It motivates you to bring out the best in you and to go above and beyond. The most important part of strategy is to convince people on why you're doing something, so they're motivated to do it."
Consider ways to pay it forward. "While creating an impact as a pro-bono consultant at Seed, I learned a lot from and with other volunteers and clients." Autodesk also has their own pro-bono consulting program where employees can give a few hours a week to help out nonprofits, and Loi is excited to be able to participate.
The Kind of Culture That Makes Growth Possible
Loi recognizes that she's only able to do meaningful work because she feels supported at work.
"When you're leading a team, you need to create the environment and the psychological safety where people can show their vulnerabilities and trust each other," she says. "By doing that, I don't have to try to be someone else."
That's the culture she's found at Autodesk, Loi explains.
It's not just that Loi only can have open conversations with her manager about things like work style or working hours. (For instance, Loi loves seeing the sunset, and will often log off right before the sun goes down in order to see it live, and then will come back online later to finish her work.)
She's also able to continue to pursue growth and feel supported along the way.
"I'm able to be myself at work. I'm really comfortable saying, 'I don't know,' or 'I want to learn about this.' I can easily find a mentor, or schedule a call with an expert, even if they're a director. They're open for you to learn from them."
Interested in learning more about life at Autodesk? Check out their open roles!
READ MORE AND DISCUSS
Show less