GET EMAIL UPDATES FROM POWERTOFLY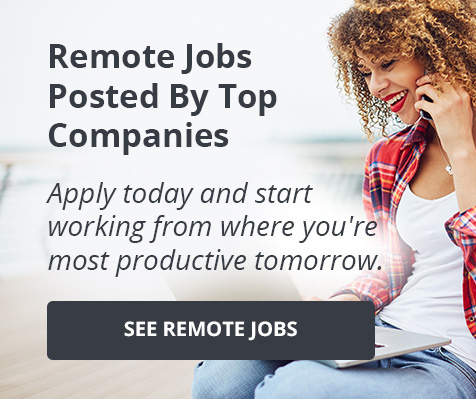 Raytheon Technologies
💎 Are you transitioning back to work after more than 2 years? Don't panic, you are not alone! Watch the video to the end to find out how to make your career dream come true!
📼 Transitioning back to work can be difficult if you have been out of the corporate world for a long time. Claudia Heinrich-Barna, Electrical Engineer at Raytheon Technologies, shares her experience with you to help you make your journey back to the working world a smooth one.

📼 Transitioning Back To Work Tip #1: Research the companies and find out if they have a return back-to-work program. In Claudia's case, this was the Re-Empower Program at Raytheon. This program was very well structured. She very quickly learned that there were others just like her and with the same concerns and the same insecurities after having been out of the work for so long. Remember: you're not alone. There are many people out there that are returning to work, just like you! Find these back-to-work programs, they're out there! They're becoming more and more popular, and they're gaining momentum. And the companies are realizing that this is one talent pool that they have not exhausted yet.
📼 Transitioning Back To Work Tip #2: Find a good mentor and don't be afraid to ask for help. Claudia was very lucky in that respect. The mentor that was assigned to her was very knowledgeable, very patient, very kind, very complimentary, uplifting, and non-judgmental. He was always available to her. And she could ask him questions anytime. He made her feel very comfortable and created a wonderful environment for her to learn. However, if you are not assigned a mentor, you can find people that will help you. There are always people out there that love to teach. Don't be afraid to ask for help! There are a lot of people out there that were in your shoes once and would love to help you along.
Transitioning Back To Work - Tip #3: Consistency And Education
Claudia's advice is to be consistent, follow up, and use continued education. Sometimes, the job or the program you're applying for may not be available at the moment. What you can do is follow up every month or so, and be consistent in what you want to do. This will tell the HR team that you are serious about getting a job with their company. Claudia also highly recommends taking continued education classes. If you have been out of the workforce for several years, take a class with all the Microsoft tools like PowerPoint, Excel, and Outlook. This will enable you, once you get the job, to concentrate on your field of expertise. You will not have to waste time learning these tools that you most likely will be using daily. Take some classes in your profession as well. In Claudia's case, she took several programming classes, which made it so much easier for her to return to her career.
🧑💼 Are you interested in joining Raytheon Technologies? They have open positions! To learn more, click here.
Get to Know Claudia
If you are interested in a career at Raytheon Technologies, you can connect with Claudia Heinrich-Barna on LinkedIn. Don't forget to mention this video!
More About Raytheon Technologies
Raytheon Technologies (NYSE: RTX) is an aerospace and defense company that provides advanced systems and services for commercial, military and government customers worldwide. The company was formed in 2020 through the combination of Raytheon Company and the United Technologies Corporation aerospace businesses, and is headquartered in Waltham, Massachusetts.
READ MORE AND DISCUSS
Show less