GET EMAIL UPDATES FROM POWERTOFLY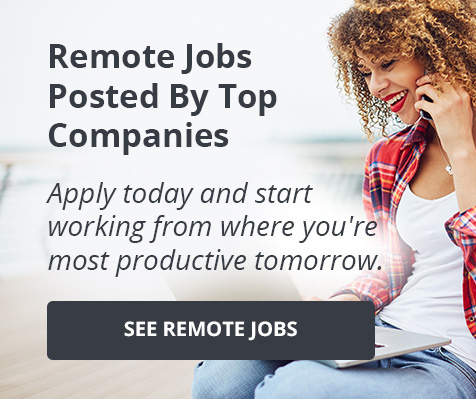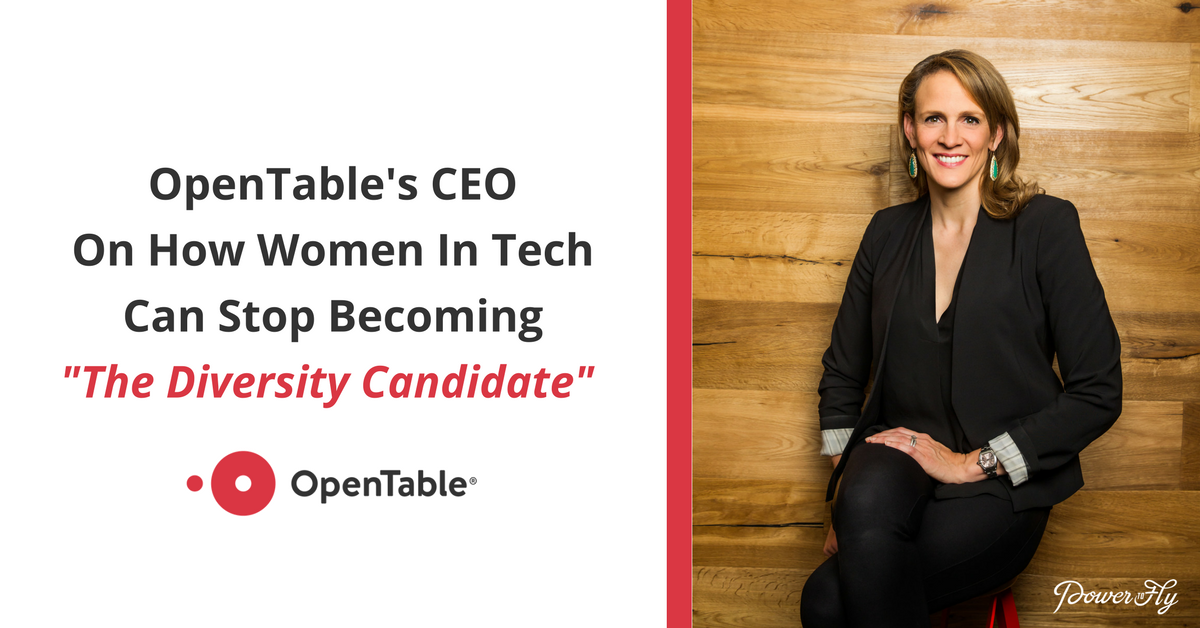 OpenTable
It was the "bullshit" heard round the world, or at least Silicon Valley. During a Fortune event in 2017, a man claimed that one reason behind the tech world's gender gap is that "women don't always support each other". To this, Christa Quarles, who since 2015 has been the CEO of OpenTable, countered: "bullshit".
"In Silicon Valley today there is a sisterhood of women who are supporting each other, telling each other about board opportunities, giving each other business ideas," explains Quarles. OpenTable has embraced this sense of sisterhood like few other companies. In November 2017, Quarles pledged to have the entire company be comprised of 50% women. "Over the last quarter, 40% of the people that we hired into our engineering organization were women," states Quarles.
For OpenTable, reaching this goal begins with interviewing multiple female candidates. "Too often there is one female candidate and the studies show that they become the diversity candidate, not the candidate," says Quarles. Even with her busy schedule, this CEO is willing to speak to a candidate personally to seal the deal. "I got on the phone a few times, making sure that we're pulling out all the stops to achieve our goal."
While it's the ultimate goal of OpenTable to open up more opportunities to women, Quarles is keen to not leave out the other half of the population (i.e. men). "We want to make sure that that men have a place in the story," says Quarles. "One of things I've been encouraging men to do is ask women about their story. Ask what's happening and build that empathy muscle."
But what happens once these women are hired? How can OpenTable create an atmosphere that is welcoming while still open to feedback? For Quarles, this is about creating an environment where you can bring your 'whole self'. "Not always in my past have I felt comfortable bringing my whole self to work which also meant my femininity and who I was as a woman." Through their efforts, Quarles and her team have fostered a company ethos where this kind of openness can not only be accepted but thrive. Part of that is moving away from the dreaded words "cultural fit". "People used to talk about culture fit and we're always talking about cultural addictive, who's going to add something to our culture, who is going to bring some different perspectives, who's going to challenge the assumption."
Through employee resource groups such as Women of Open Table (WOOT), OpenTable is providing the necessary skills for their female employees to take their careers to the next level. "They are holding brown bags so that they can share how to interject in meetings more effectively, share ideas around how their voice is getting heard relative to those in the room, even things like asking for promotion," says Quarles about OpenTable's resource groups. "It's by women, for women. We're creating the infrastructure to do that but it's women who are the ones signing up, creating it, organizing it."
Next time someone tells you that women in tech do not support each other, just point to the initiatives of Christa Quarles and the team at OpenTable.
PowerToFly is presenting an invite-only evening with OpenTable CEO Christa Quarles on Wed. March 14th at 6pm in San Francisco. If you are interested in attending, please email hi@powertofly.com for an invitation or contact us through the button below.
READ MORE AND DISCUSS
Show less