GET EMAIL UPDATES FROM POWERTOFLY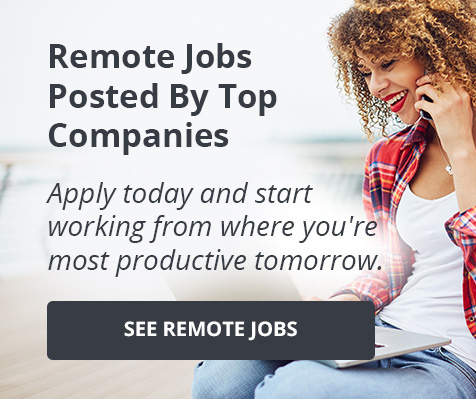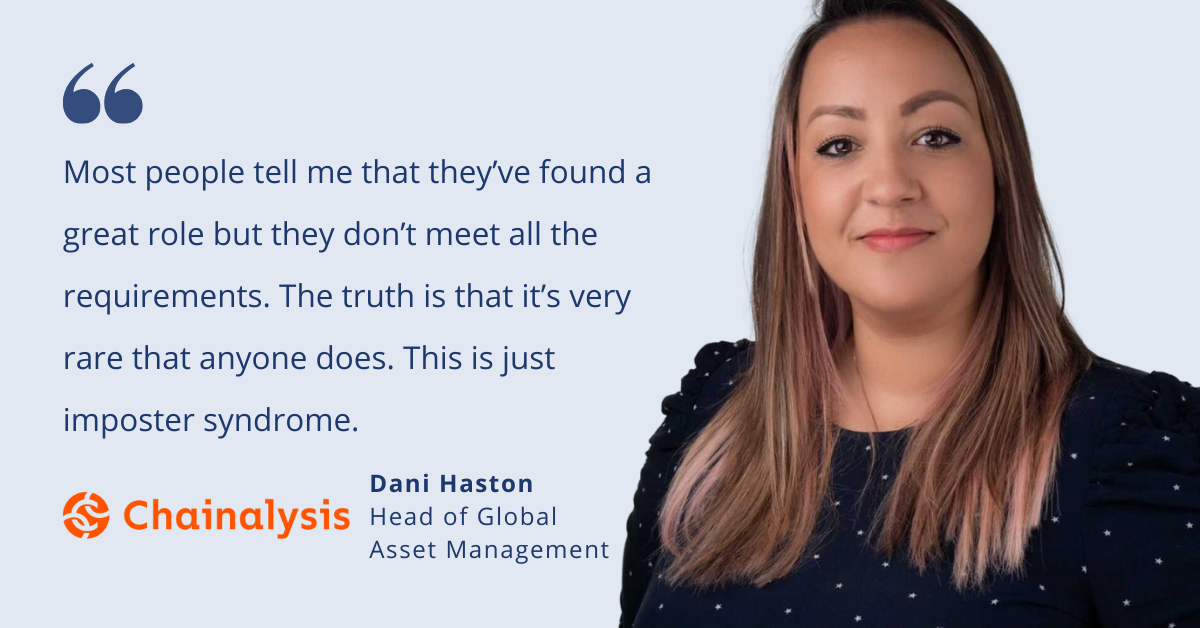 Chainalysis Inc.
From a young age, Danielle had to learn how to adapt to different cultures. She grew up between Jamaica, Guernsey, Germany, and England, and has since spent extended periods of time in several other countries.
"Change was just part of my childhood, maybe that's relevant to me feeling comfortable changing my career as well," she says.
Transitioning from one career to another isn't easy, but Danielle is an excellent example of how to do so successfully. From a thriving career in law to her growing leadership in the crypto world, she's now the Head of Global Asset Management at Chainalysis, a blockchain data technology company committed to solving the world's most high-profile criminal cases. She spoke with us to share her story and several tips to transition into a career in crypto, blockchain technology, and web3.
Letting Curiosity Shape Your Career Path
For over 15 years, Danielle worked as a lawyer for multiple firms, conducting high-value cases and international financial fraud investigations, and even ran a case in the Supreme Court of England. With a successful law career as a Legal Director under her belt, the next step would have been partnership. However, her curiosity began to change her path.
In 2018, Danielle attended an asset recovery and management conference in Ukraine, where she met someone who changed the course of her career. She learned how Bitcoin was being recovered as an asset, something she had never come across before. Eager to find out more about similar crypto-recovery cases, she began getting her feet wet by creating seminars to give clients and internal teams a basic understanding of crypto.
The more Danielle studied cryptocurrency, the more deeply she wanted to get involved and started to shift her priorities. She explains, "I was less focused on my own success and more interested in enabling others to amplify the possibility of success across the asset recovery community, in an area the vast majority were very uncomfortable with. I believed the only way I could help was to leave law and find a better platform to build awareness."
Though many discouraged her from leaving her flourishing law career, it was her boss who reassured her that it was the right move. Armed with curiosity and passion, she took those first steps toward her new cryptocurrency career.
Helping Others Through Crypto-recovery Advocacy
Danielle sensed a gap that needed to be addressed between asset recovery and cryptocurrency. Wanting to contribute her background and skills to the cause, she found an open position as a trainer at Chainalysis. Despite her novice background in crypto and no formal teaching experience, her curiosity compelled her to apply.
"Chainalysis was doing incredible things that were critical to preventing criminals and fraudsters from getting away with activities that would otherwise have been largely invisible to the average financial investigator. When they offered me the job in the training team, I was on Cloud 9," she recalls.
After a short but intense ramping-up period, Danielle went from being a litigation lawyer who had taken a personal interest in crypto to teaching weekly classes on the subject to governments, law enforcement, banks, and crypto businesses. Her ability to learn fast and adapt well under pressure made up for any lack of experience that might have held her back.
With the time and support of Chainalysis, she pushed her boundaries and now travels internationally to give technical training and informative sessions as well as thought leadership in the field.
"I speak at conferences, contribute to articles and media, and then work with both our customers, prospects and our internal teams to help translate the value proposition."
Danielle hopes to continue finding ways to educate people on crypto and how Chainalysis can help them overcome risks and challenges to participate in crypto asset recovery.
4 Tips for Transitioning to a Career in Cryptocurrency
Between her early exposure to change and successful career transition, Danielle's story can teach us a lot about the importance of leveraging transferable skills, adaptability, and passion to make an effective career move. She shares these practical tips for anyone interested in pursuing a career in crypto:
Be brave and go for it, but go for it now. "If you are keen to learn, it's still possible to get a great role in crypto without having any crypto experience or even much crypto knowledge due to the supply and demand ratios, but that will change."
Do it with direction. "There are so many crypto-related vacancies, it could take you in several directions. Spend time following them by setting up a job alert with crypto as a keyword. Get a feel for what is out there and where your skills and passion are best fit. Understand your motivation, why you want to get into crypto and why that job specifically. It's important to put your motivation into words."
Shut down your inner doubts. "Most people tell me that they've found a great role but they don't meet all the requirements. The truth is that it's very rare that anyone does. This is just imposter syndrome. If you think you can be successful in that role, tell them why in your CV. Demonstrating transferable skills, a willingness to learn, and communicate how you can deliver the objectives."
Make sure you've done your prep. "You may not have worked in crypto, but you should do some basic research." Danielle recommends checking out Chainalysis Academy for free content that can propel you to a solid level, as well as reading news and non-technical books on the topic.
Did Danielle's story pique your interest in crypto?
Check out these open positions at Chainalysis!
READ MORE AND DISCUSS
Show less