GET EMAIL UPDATES FROM POWERTOFLY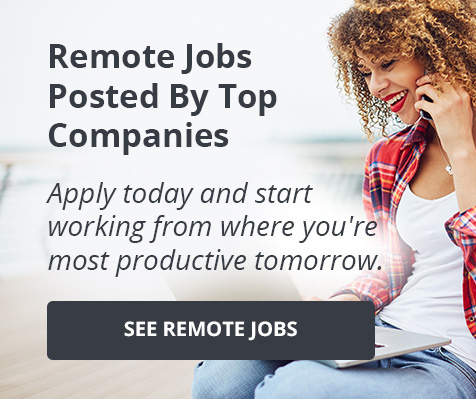 Relativity
💎 Looking for ways to improve your customer experience? Tune in to catch three top tips to boost your client support skills!
📼 Press PLAY to hear tips from Carolyn VanderMolen, Manager of Customer Support at Relativity. She mastered these customer experience skills during her tenure in customer support.
📼 Tip #1: Practice Clear Communication - The first of Carolyn's top tips to deliver the best customer experience is to practice clear communication. A crucial part of that is active listening. You'll increase the chance of hearing and effectively solving your customers' real problems, resulting in happier customers! Use phrases like "let me make sure I've got this right". Make sure you repeat the problem back in your own words to show you understand. If you're the product expert, you should be able to discuss features and use cases in an insightful way and show your customers how the product can benefit them.
📼 Tip #2: Lead With Empathy - Empathy will improve your customer experience by helping to create solutions that all parties are happy with (and offering a memorable experience!). A certain phrase here and there can make customers feel more at ease. For example: "I know how important this issue is to you", or "Of course! We'll solve it as quickly as possible". Don't miss Carolyn's 3-step method to stay consistent in tone and process.
One Last Key Tip To Boost Your Customer Experience Skills
The third tip is to maintain a positive attitude! What does Carolyn mean by that? In today's world, most customer interactions are not face-to-face. When handling customer requests via telephone, a smile can come through in your tone of voice!
📨 Are you interested in joining Relativity? They have open positions! To learn more, click here.
Get to Know Carolyn
Carolyn is an experienced Information Technology Support Manager with a demonstrated history of working in the computer software industry. Skilled in Microsoft and Windows Administration platforms, Technical Support Management, VoIP, user-facing IT Support, and Customer Satisfaction, she's a strong information technology professional, with a Bachelor of Arts (B.A.) focused in Psychology from DePaul University.
More About Relativity
Headquartered in Chicago with offices around the world, Relativity creates intuitive software that helps law firms, government agencies, financial institutions, and other major corporations quickly find the truth in data. The company journey began in the e-discovery space and evolved to develop broader legal and compliance SaaS solutions like RelativityOne and Relativity Trace.
Its 1,200+ employees have worked to grow the organization and the power behind its platform, resulting in more than 300,000 enabled users in 48+ countries. In addition to providing a simply powerful platform for their users, Relativity has been named one of Chicago's Top Workplaces by the Chicago Tribune for 10 consecutive years and continues to scale their team globally. As the company grows, they continue to seek individuals that will bring their whole, authentic self to their team.
Join Relativity in the transformation of the legal industry and play a pivotal role in shaping the future of the practice of law and beyond. The company doesn't believe in 'ideal' candidates, so if you see a job that sparks your interest, go for it! Wherever you're from, however you identify, and whatever experience you have, you can belong at Relativity.
READ MORE AND DISCUSS
Show less