GET EMAIL UPDATES FROM POWERTOFLY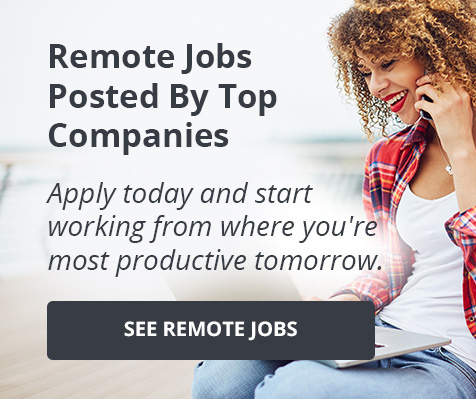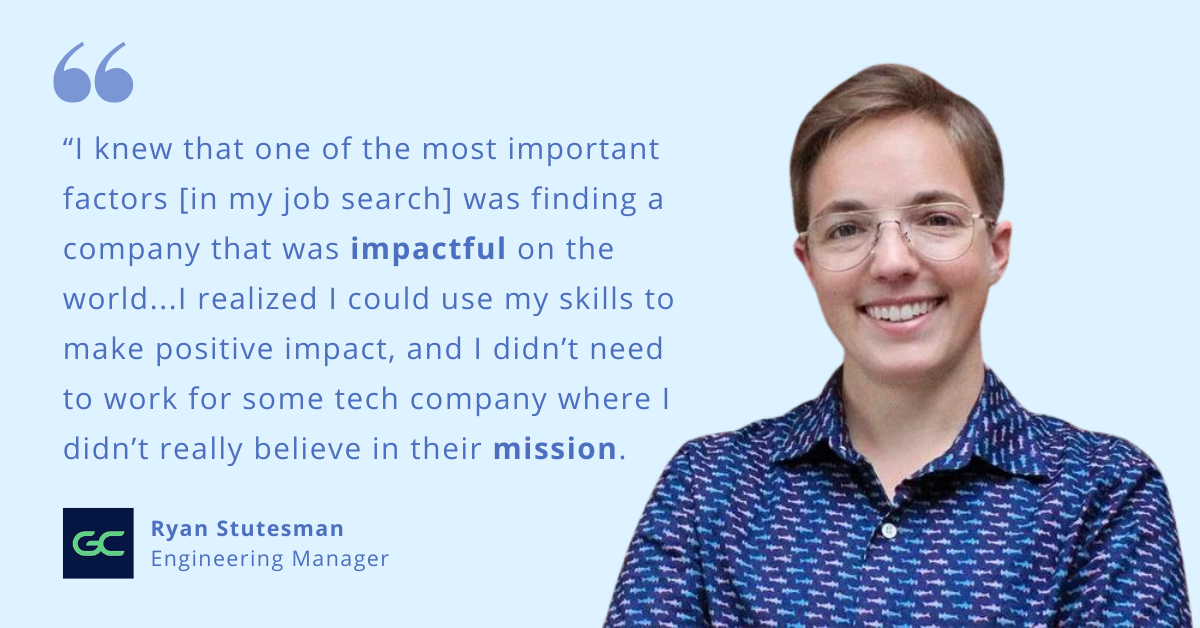 Gamechanger
Maybe it shouldn't have surprised Ryan Stutesman that the culture at a company focused on empowering youth sports would be so team-centric, but it did.
"I've never worked with so many team players," says the Engineering Manager at GameChanger. "But the product very much influences the culture of the organization. Our app is for youth sports, and the people here understand the value of having a team and people to rely on."
Ryan's journey to a role in product-focused engineering was a little roundabout, but now that they're here, they're thrilled to have found meaningful work at a place whose culture supports their shared DEIB values.
"I knew that one of the most important factors was finding a company that was impactful on the world," they say. "I realized I could use my skills to make a positive impact, and I didn't need to work for some tech company where I didn't really believe in their mission."
We sat down with Ryan to learn more about how they found their way to a mission-driven company, and what advice they have for other engineers looking to also find an employer who cares about DEIB.
A Blend of Backgrounds
Ryan started off as a CS major, but they didn't find their fit there.
"I think the people that were around me made me feel like maybe it wasn't a career for me," they say. They were taking an organizational leadership class as an elective, and that's where both the subject matter and the community around them seemed to click.
"It was one of the only classes where I felt like I actually wanted to do the reading material," says Ryan, smiling. "And it fit with my learning style a lot better." A new major was found.
But one HR internship assignment later, where they were assigned to build a new website, Ryan realized they still had the development bug. They taught themselves iOS development via books and YouTube, built out an app prototype, and added a CS minor when they arrived back on campus that fall.
"I had to hope that someone would take a chance on me without having a CS major, and help me learn on the job," reflects Ryan. Now, they see that many companies are open to engineers with less-than-traditional backgrounds — and think that's a good thing. "The barriers were just starting to be broken down when I graduated."
Leaning Into Product
As Ryan's career in tech developed, they realized they could combine their love of organizational psychology and leadership with hard skills by becoming an engineering manager. Along the way, though, they first made the shift from consulting to product.
"I got lucky and landed in a new job with a really good product team," they say. "I like relying on people around me to teach me how they think through things, and it ended up being helpful for them, too. They'd say, 'I should be able to explain how I came to this decision, and show you the data I used,' and things like that. So it was helpful on both sides."
Five years in, Ryan realized they enjoyed thinking through the future of a product, and when their previous company went through an acquisition, they were ready to find a new challenge.
Finding Mission and Culture at GameChanger
Ryan found GameChanger through a PowerToFly posting and wasn't sure that sports tech met their altruistic focus.
But then they talked to some employees.
"I was like, 'This is what I was looking for. This is something that has an impact on people.' I met someone who's been here for eight years, and that's unheard of, but it's because she just loves this product's impact," remembers Ryan.
One year into their new gig, Ryan has appreciated that the scope of their role has included a lot of autonomy towards deciding what the future of the company looks like.
"I've been able to do a lot with our hiring and our interviewing process, and have hired more people here than I ever have before," they say. "It's a lot of growth."
The top thing Ryan screens for? People who are "supportive, passionate, and smart," because GameChanger's engineering culture requires a lot of cross-team collaboration. Instead of working in silos, people come together to solve problems, which means everyone has to be willing to learn new programming languages, ways of working, and processes.
"There are no lines in the sand, so it forces a lot of communication, and for everyone to help each other out," says Ryan.
3 Things to Look for in a DEIB-Focused Employer
Ryan knew they wanted to work for a company whose values aligned with theirs. To do that, they looked for three specific metrics — which readers can also apply to their job search:
Consistency. "You can tell if the interviewer is reading questions off a list — which is a good thing, because that's giving everyone equitable interviews," they say. "It means they're trying to be as equitable as they can throughout the process."
Interviewer Representation. "Look at who you're interviewing with. There were places where I enjoyed my interview process, and I liked what they were working on, but I realized, 'I think I just talked to white guys the whole time.' Whoever you're seeing in an interview is usually fairly typical for who is working throughout the company," observes Ryan.
Company Messaging. "I'd look at their careers page and see if they call out diversity there. If it's important to them, it should be in the job posting as well. And you can ask in interviews: what are their practices around DEIB? That's a fair question to ask a hiring manager."
And if your job search leads you to GameChanger, keep in mind what Ryan looks for as a hiring manager:
A passion for things outside of engineering
Solid soft skills like explaining technical concepts to non-technical people
A sense of ownership
And no worries — a sports obsession isn't required! "In fact, that way you might ask questions the team hasn't thought of," notes Ryan.
READ MORE AND DISCUSS
Show less