GET EMAIL UPDATES FROM POWERTOFLY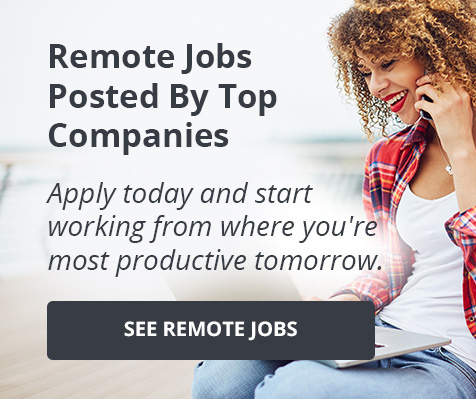 33Across
Below is an article originally written by PowerToFly Partner 33Across, and published on January 18, 2019. Go to 33Across' page on PowerToFly to see their open positions and learn more.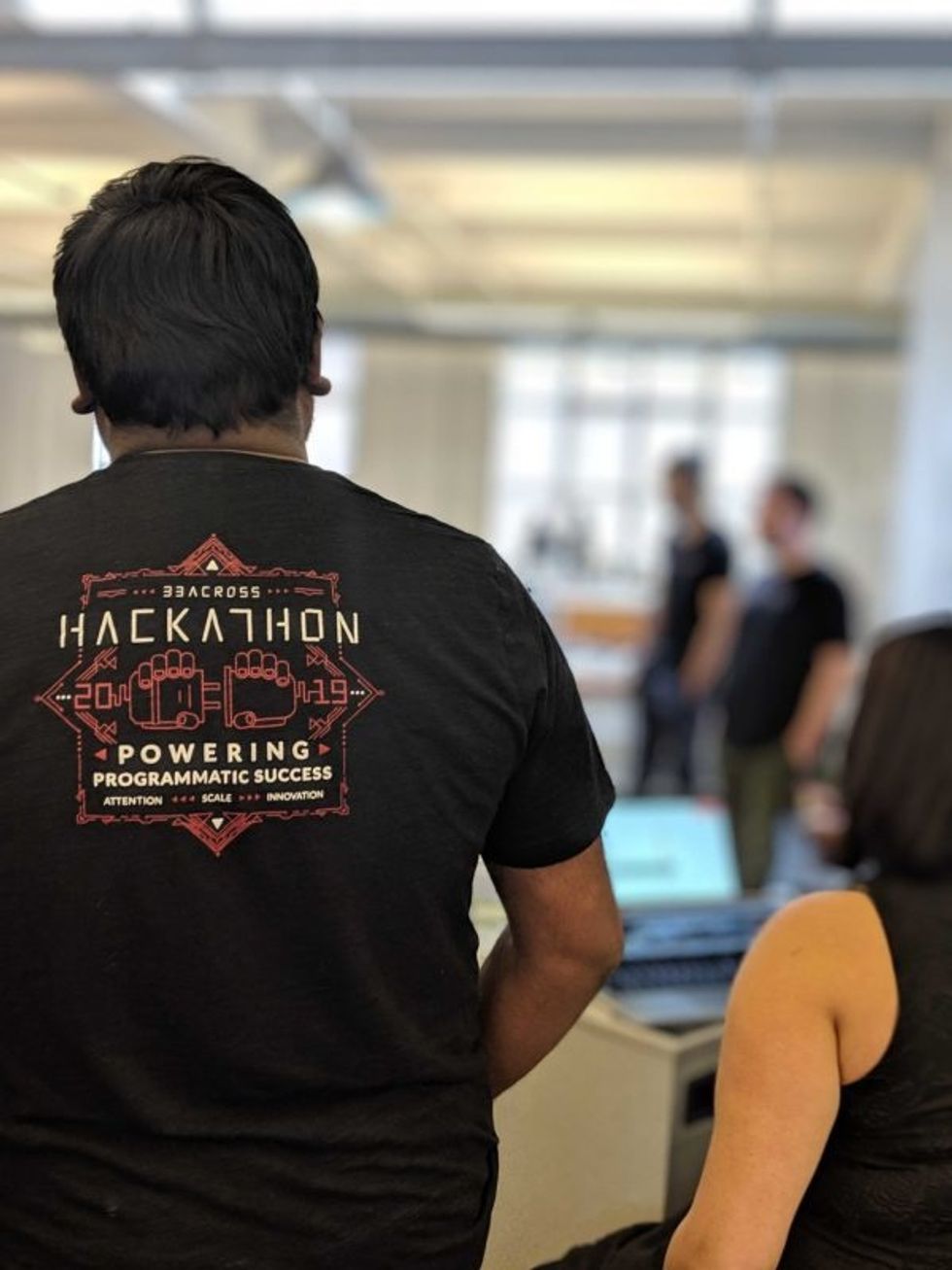 2019 33Across Hackathon
Feelings of pride, triumph, excitement, awe, and maybe a touch of disappointment are running through the 33Across offices as our 6th hackathon just wrapped. In just 24 hours, 10 teams across the US and India worked together to create hacks based on 3 different themes: Attention Platform, Technology & Innovation, and Process & Efficiency.
Unlike more traditional hackathons, our hacks have cross-departmental participation with team members spanning from operations, sales, product, and engineering. Typically, this inclusiveness gives the hacks a better chance for becoming viable products and solutions.
And the actual hacks? The amount of enthusiasm to lead our business forward became clear through not just the technical ingenuity but how every team's presentation tied back to business outcomes specific to 33Across. Our judges certainly did not have an easy job deciding who the winners were in each category.
The winners are:
Technology/Innovation
Voltron (Alex M, Drew, Lifei, Gil, Ujwal): Ad Quality Image Classifier
Attention Platform
Coconut Tart (Ashley, Blair, Derek, Maayan, Mike, Pallavi): Privacy Compliance Automation
Process/Efficiency Improvement
Alama (Alex R, Aparna, Arthur, Lauren D, Mark): Partner Integration Metrics Querying & Alerting
Popular Choice Award
1337h4x0r5 (Adam, Kush, Patrick, Saajan, Sasha): Dynamic and Configurable Alerting System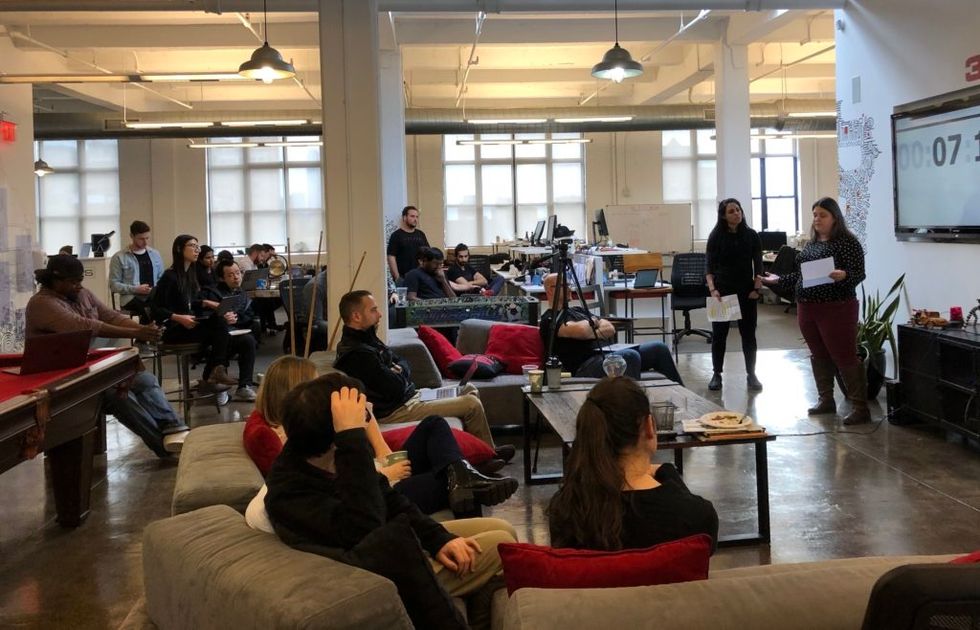 Hackathon teams present to the entire company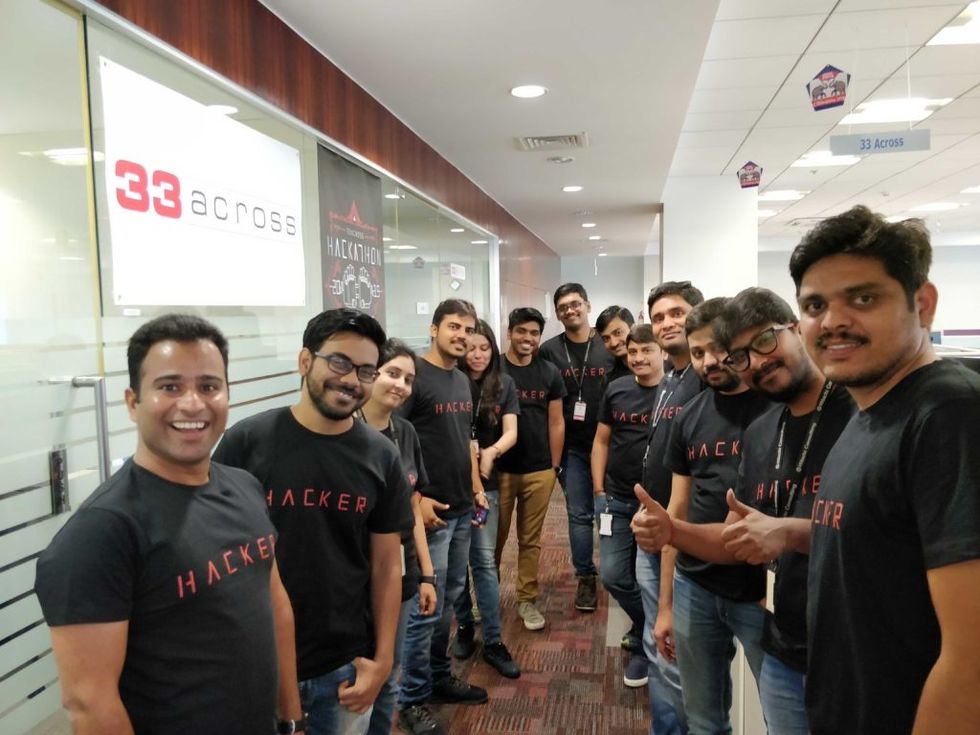 While the US teams were sleeping, the teams in India were in full swing of the 33Across Hackathon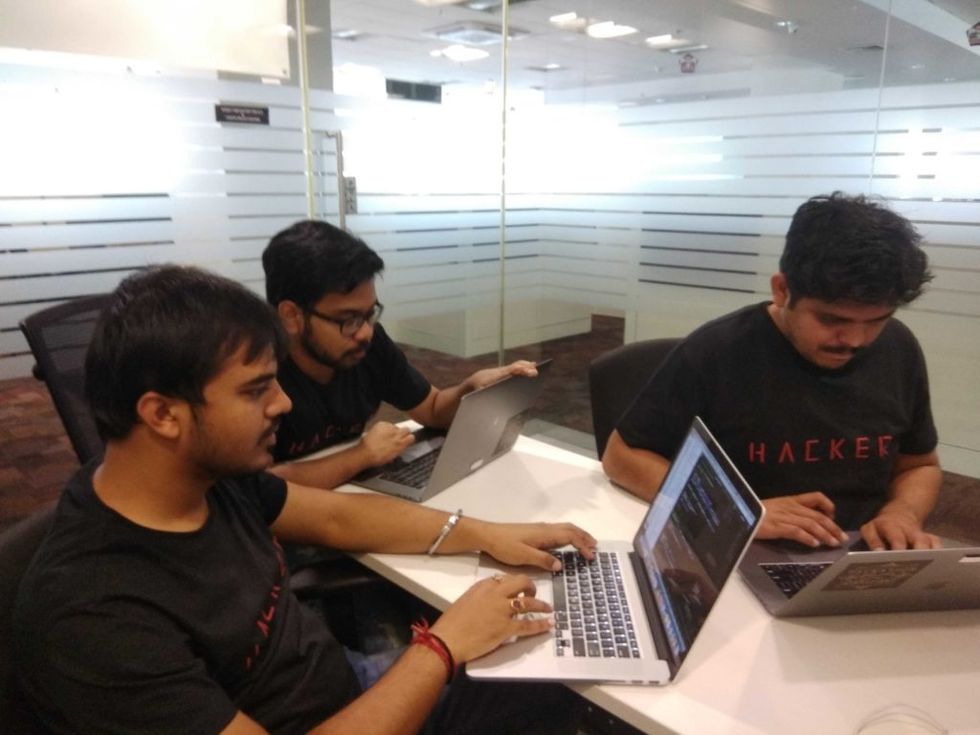 On the other side of the World, our India participants had to record their presentations in advance.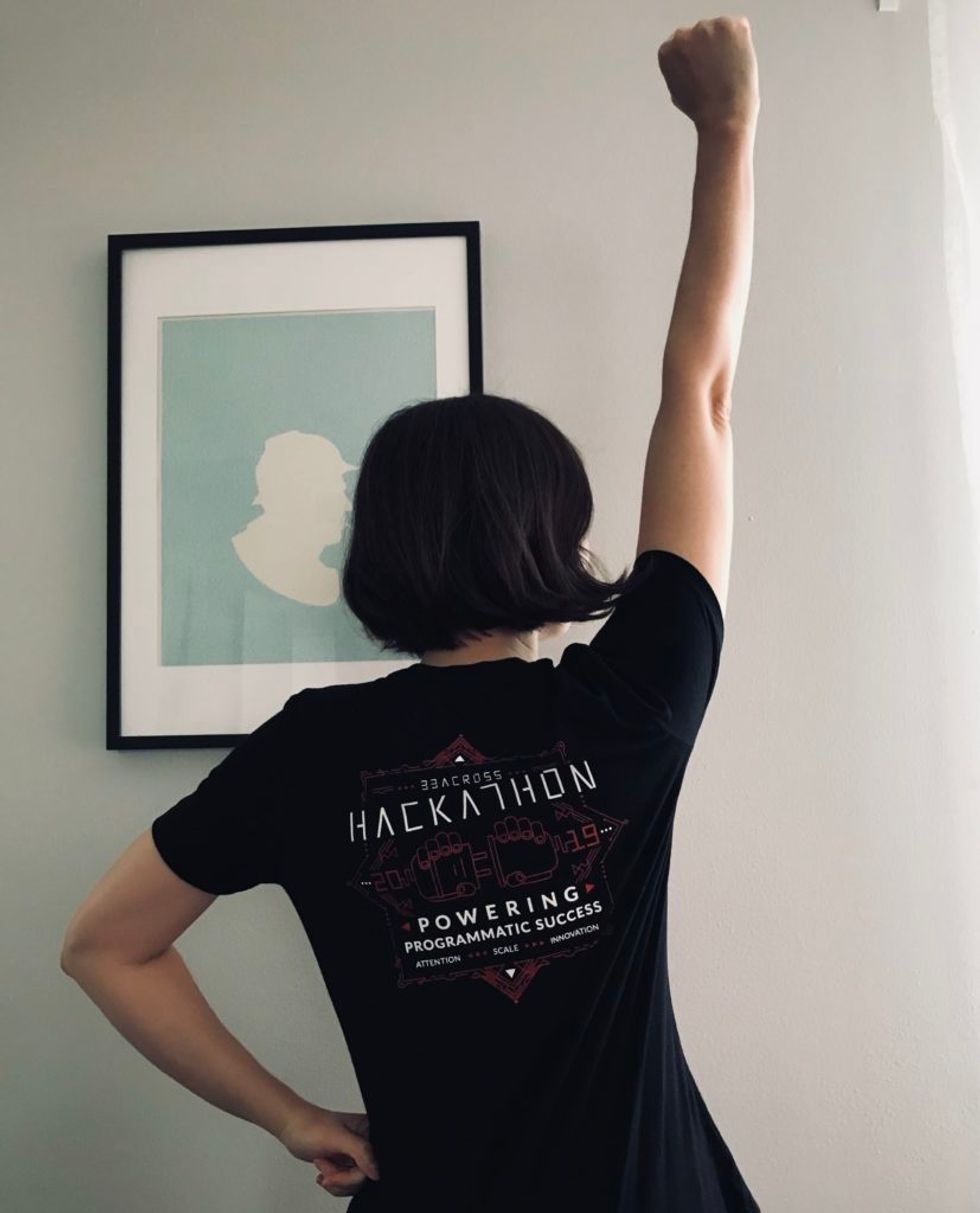 Even our remote colleagues felt the Hackathon vibe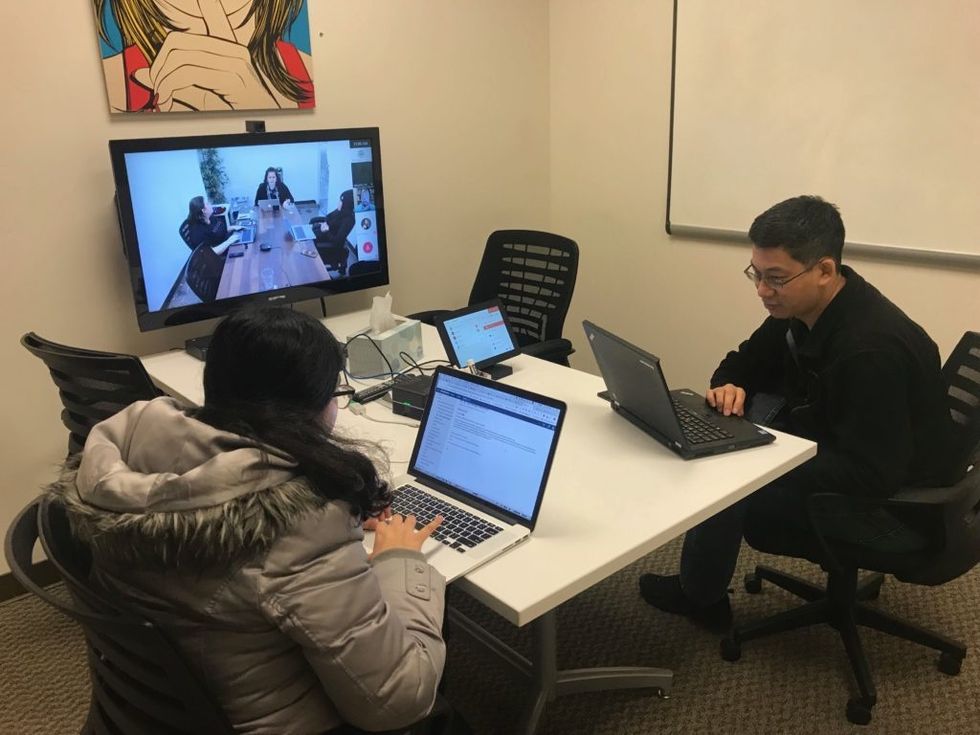 Teams composed of members from our Sunnyvale and NYC offices managed the time difference to brainstorm ideas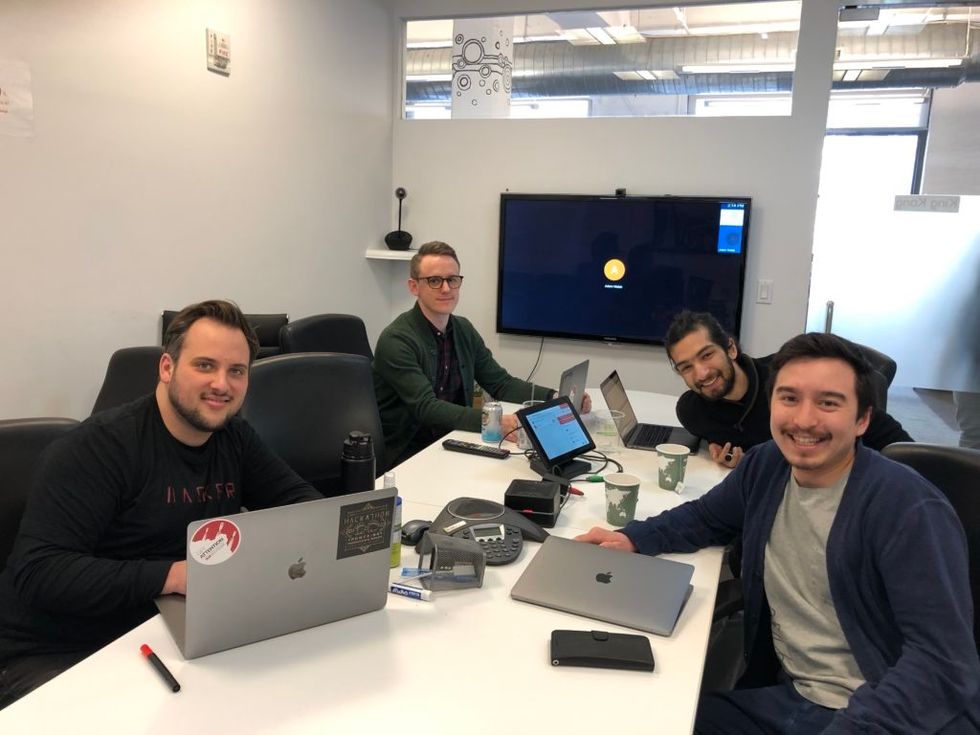 Team 1337h4x0r5 in mid-hack
READ MORE AND DISCUSS
Show less