GET EMAIL UPDATES FROM POWERTOFLY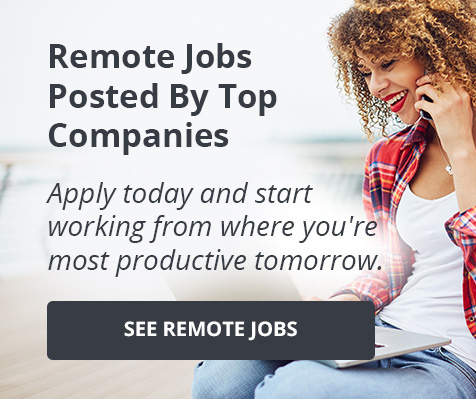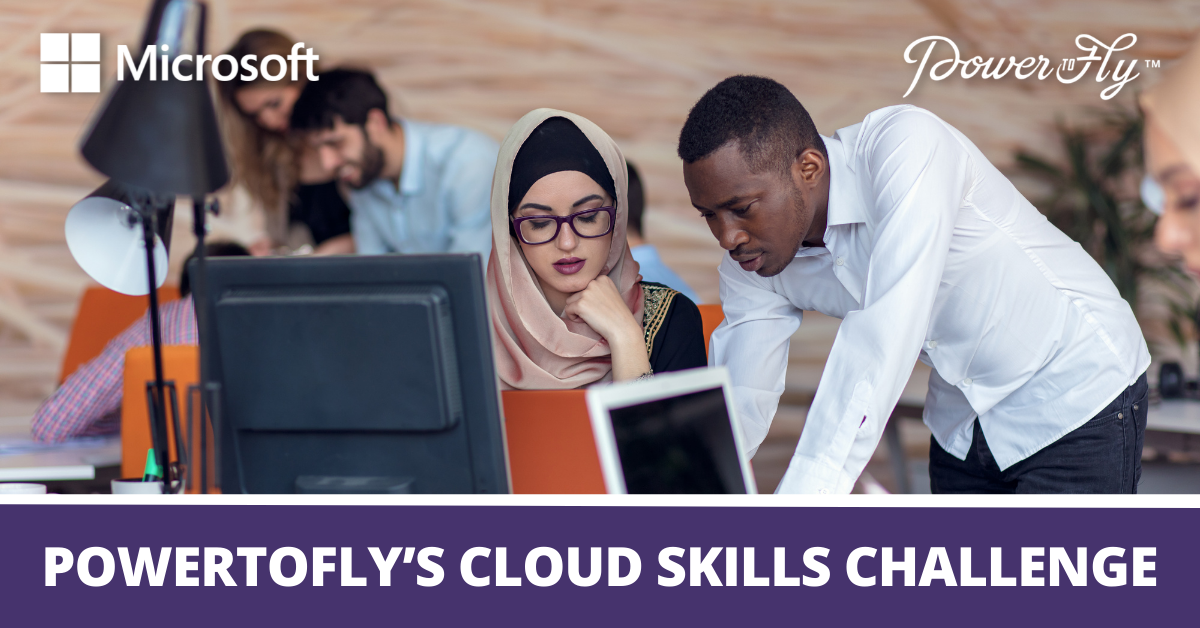 Education
Cloud computing has seen huge advancements in the last couple of years as the pandemic has forced companies to keep up with productivity, reduce costs, and stay connected. Instead of using in-house servers and computing power, "the cloud" offers the flexibility, scalability, and cost-effectiveness that companies need.
So it's no surprise that cloud computing has been rated as one of the most sought-after tech skills by LinkedIn and Indeed this year. With ever-changing technology, the demand for certified cloud computing professionals has soared. The shortage of qualified professionals in this domain presents a golden opportunity for those who are willing to learn the necessary cloud computing skills.
And that's why we're excited to announce that PowerToFly is collaborating with the Microsoft U.S. Developer team to bring you FREE Cloud Skills Challenges all year long. Participants can develop new, highly-sought after skills by enrolling in three new challenges every quarter and get the chance to earn a Microsoft Cloud Computing Certification once the challenge has been completed. Those who take the challenge through PowerToFly have the opportunity to take the exam for free!
Cloud Skills Challenge
The challenges consist of completing a series of modules on Microsoft's learning platform and benchmarking progress against other participants. After completing the challenge, participants can take an exam to earn an official Microsoft certification (paid for by PowerToFly!).
PowerToFly hosted our first Cloud Skills challenge in December 2021, where over 1,200 participants completed a Microsoft certified online course focused on Microsoft Azure and DevOps-related cloud computing skills.
We were blown away by the quality of students who participated in the challenge and walked away with new, marketable skills and an official certificate. It went so well that we are pleased to announce that we will be offering more Microsoft challenges exclusively for the PowerToFly community.
We are currently offering the following challenges:
DevOps Engineer
Learn to design and implement strategies for collaboration, code, infrastructure, source control, security, compliance, continuous integration, testing, delivery, monitoring, and feedback.
Azure AI Engineer Associate
Learn to analyze solution requirements; design solutions; integrate AI models into solutions; and deploy and manage solutions.
Azure Data Scientist Associate
Learn to manage Azure resources for machine learning; run experiments and train models; deploy and operationalize machine learning solutions; and implement responsible machine learning.
These courses have been hand-picked by PowerToFly's Customer Success team because they cover some of the most in-demand, high-paying skills companies are looking for this year.
PowerToFly will reimburse the first 50 people who successfully complete the challenge coursework and the certification exam!
Don't miss your opportunity to level up your tech career! Click here to earn a FREE Microsoft Certification exam.
READ MORE AND DISCUSS
Show less