GET EMAIL UPDATES FROM POWERTOFLY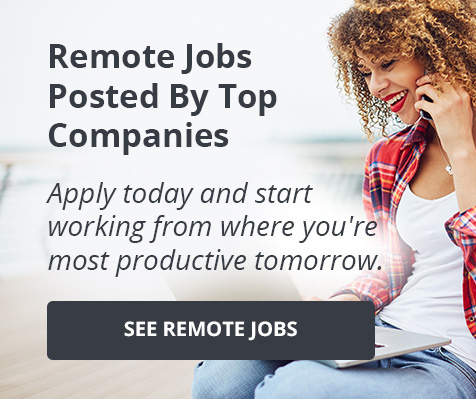 Moody's Corporation
💎 In order to be an impactful salesperson, the first thing to remember is that Sales is a people to people business. Watch the video to the end to learn some tips that'll take your sales skills to a new level!
📼 What makes you an effective and impactful salesperson? Play this video to get three top tips to learn a different side of your clients, master the art of handling objections, and demonstrate value. You'll hear from Clara Sierra, Senior Director, Business Development, Global Sales at Moody's.
📼Top tips to become an impactful salesperson #1: Become an expert on your client. A lot of clients use LinkedIn and Twitter to promote their brands. Not only use their website or google them but make sure to go into their Twitter account, follow their teammates, and their executives, looking at what they post and what they comment on Twitter and LinkedIn. This will help you to know a different side of your clients you can use to get them excited about your product.

📼 Top tips to become an impactful salesperson #2: Master the art of handling objections. Clara uses the "Feel / Felt / Found" method: when a client presents her with objections, such as "your solution is too expensive", or "I don't need it. I don't want it. It doesn't work for me", she will typically say, "I see how can feel that way. I have other clients who have felt that way also, but here's what we've found in order to make this solution meaningful to their business." When you approach them from this angle,, the client who's delivering the objection feels seen. Using the "Feel / Felt / Found" method really opens up the conversation and gets you to the next stage of selling!
Become An Impactful Salesperson - Tip #3: Add Value And Tell Stories
Adding value and telling stories is so important in the sales experience, not just for your client, but for you also. You don't want to be seen as only a transactional salesperson. You want to think about the client experience. What is your product or solution going to do for your client? You want to be able to wrap a story around, what some of your other clients have found and how your product has helped them in their business. The key is to continue to expand the conversation, adding value to your client's experience and telling stories.
📨 Are you interested in joining Moody's? They have open positions! To learn more, click here.
Get to Know Clara
Throughout a distinctive career earning her executive management positions at some of the world's largest financial services institutions, Clara Sierra has always stood apart: for her extraordinary professional relationships, her remarkable passion for sales/marketing, her unique personal background, and, most of all, for her unrelenting drive to achieve the best possible results for her employees, employers, and her clients. If you are interested in a career at Moody's, you can connect with Clara Sierra on LinkedIn. Don't forget to mention this video!
More About Moody's
Moody's is a globally integrated risk assessment firm that empowers organizations to make better decisions. Their data, analytical solutions, and insights help decision-makers identify opportunities and manage the risks of doing business with others. They believe that greater transparency, more informed decisions, and fair access to information open the door to shared progress. With over 11,000 employees in more than 40 countries, Moody's combines international presence with local expertise and over a century of experience in financial markets.
READ MORE AND DISCUSS
Show less