GET EMAIL UPDATES FROM POWERTOFLY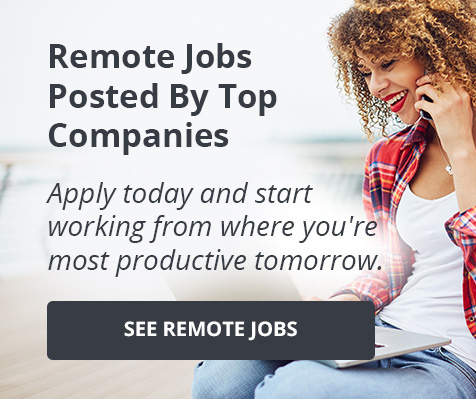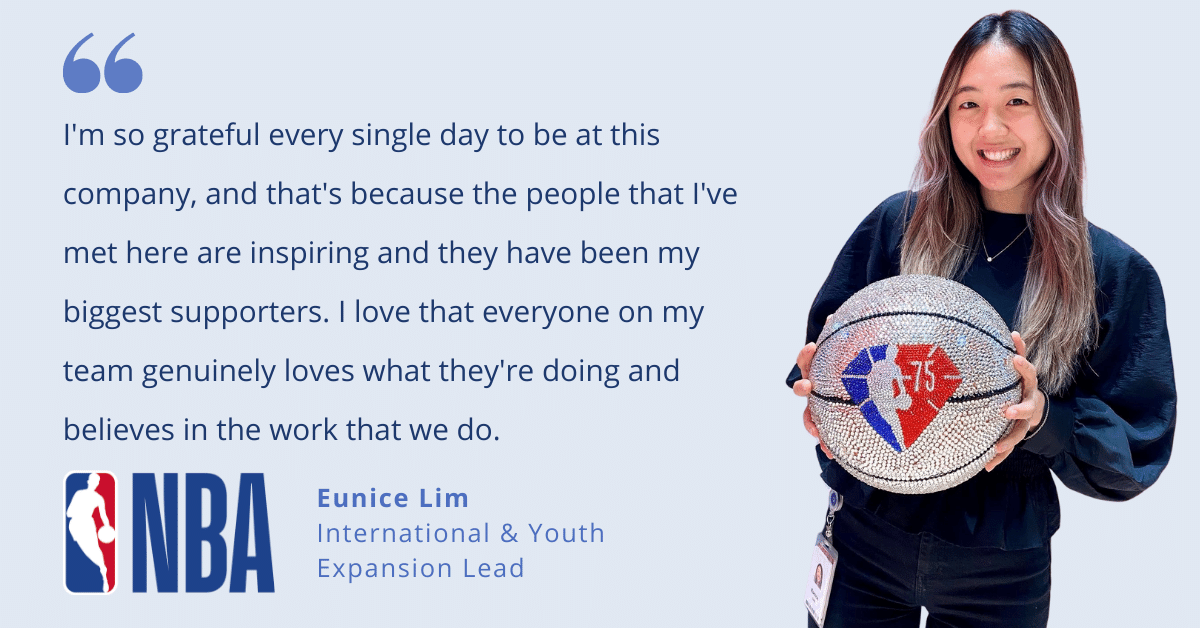 Nba
While many sports-related careers tend to start with an interest in that sport, Eunice Lim admits that she doesn't know much about basketball.
"Can I tell you about the rules of basketball? No," she says while laughing. "But I do find it entertaining, and I love the culture."
So how did Eunice end up with her dream career as International & Youth Expansion Lead at the NBA? Surprisingly enough, it started with an experience studying abroad.
While majoring in communications, Eunice took the opportunity to live and study in South Korea during her junior year of college.
"That was one of the best times of my life," she shares. "It ignited my passion to continue exploring the world. And when I first started job hunting, I wanted traveling to be a part of my job."
We met with Eunice to learn how she landed her dream job at the NBA, what it's like to work behind the scenes of basketball, and her tips for finding your ideal career.
Successfully Self-advocating
After Eunice finished her degree, she started exploring the job market and was open to any opportunities that would come her way. When a friend working at the NBA encouraged her to apply for an opening on his team, she didn't hesitate.
Starting in a temporary role as Talent Acquisition Coordinator in the HR department, Eunice consistently self-advocated for, first, a permanent position, and then, for a position in the international sphere.
"When I was in HR, I took the risk of being transparent about my future aspirations and my interest in working international events," she shares. "When something in the international space came up, they thought of me because they knew that's what I enjoyed."
Not only was Eunice clear from the start about what she wanted, but she also actively sought opportunities that aligned with her desires.
"I try to put myself in places and get myself the opportunities within the NBA to take on new assignments and roles in the international context. And because I had international experience under my belt, that's what ultimately led me to the role I have now."
Since then, she has had nothing but positive things to say about all of the opportunities working for the NBA has given her.
She highlights, "Internally, there are lots of opportunities to move around, try different roles, switch departments, and take on different assignments that I never would've imagined for myself. I've had the opportunity to travel and attend major events, meet people that I've only ever seen on TV, and work with all different people of all titles and departments from across the company. I've been given the trust and empowerment to explore what the NBA has to offer me and take advantage of all of our resources."
Working Within the NBA
The NBA, an organization mostly known for putting on sporting events and showcasing great athletes, is making an impact beyond the entertainment side of basketball.
This is evident through Eunice's current role, as International & Youth Expansion lead, where she focuses on referee growth and expansion on an international level.
"A goal of the Referee Operations Department is to branch out and expand internationally," she explains. "I'm the point person for that growth and expansion. My role is working with International Basketball Operations and our Jr. NBA programs to set up camps and clinics for international referees and aspiring referees all across the world."
Eunice also focuses on discovering talent outside of the United States.
"We know that officiating talent isn't limited to the states," she points out. "We know that it's out there, we just have to tap into it and find the talent by running different types of training, in hopes that new talent could be an NBA, WNBA, G league, or BAL official one day."
Apart from doing amazing work internationally, Eunice appreciates the overall work environment within the NBA.
"I'm so grateful every single day to be at this company, and that's because the people that I've met here are inspiring and they have been my biggest supporters," she shares. "I love that everyone on my team genuinely loves what they're doing and believes in the work that we do. They're all self-motivated because the work that we do is coming from a place of personal conviction."
Unlike the basketball stars seen at many NBA events, Eunice and her team don't receive any publicity but are superstars in a different way.
"We have a deep passion for developing referees, offering and spreading the word to the youth that this could be a career path," Eunice says.
Advice for Landing Your Dream Job
Eunice is in her fourth year with the NBA and feels she could do her job for the rest of her life. Here is her advice on building a career you love.
Genuinely connect with people. "Network to build relationships with others, not just to ask for a job," Eunice advises. "The reason I got into this role was that I had a conversation with my now manager about his experience working in Referee Operations and how that's shaped his personal career goals." Eunice connected with colleagues and managers through curiosity and a desire to learn. And when opportunities arose, Eunice was recommended by the people she connected to.
Show up as your most authentic self. "When people don't know who you really are you can start being led down a path or direction that you weren't intending for yourself," Eunice explains. I was able to navigate my way into this current position because other people recognized my skills and potential better than I did. They knew which role would be a good fit for me."
Be confident in who you are. "It's better to show up as your authentic self than to show up as someone you are not," Eunice shares. She illuminated this point by mentioning that just being yourself can get you to places you never even dreamed you could be in.
Whether or not you're an avid basketball fan, you could find your dream positions in the NBA. Check out their job openings here.
READ MORE AND DISCUSS
Show less