GET EMAIL UPDATES FROM POWERTOFLY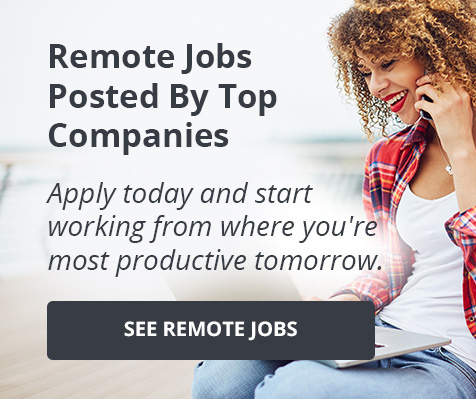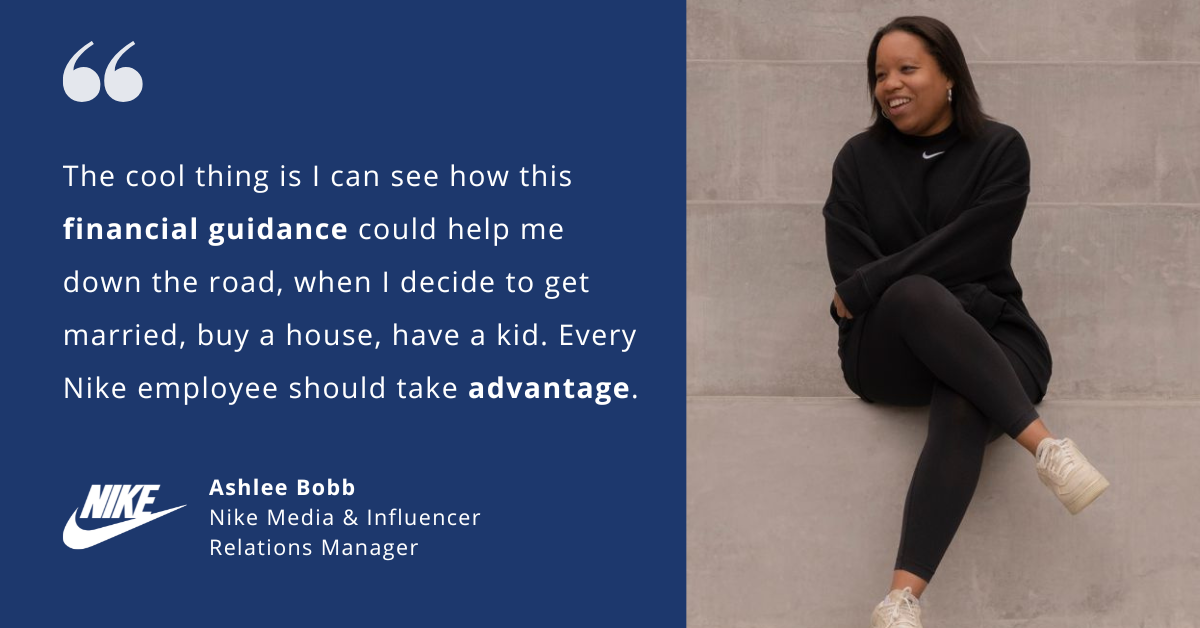 Nike Inc
Below is an article originally published in April 2022 on Nike's LinkedIn.Visit Nike's company page on PowerToFly to see their open positions and learn more.
"In my early twenties, I wasn't the best at saving money. So, when I got the job at Nike and found out a financial coach was offered to me — for free! — I thought, 'It's time to be an adult. I should use this service to help me learn how to buy stock, tell me what I'm doing right with my money and where I can improve.'"
That's Ashlee Bobb, Nike Media and Influencer Relations Manager, on the free, unlimited access to financial coaching offered to every U.S. Nike employee through EY Navigate™. EY coaches are trained on Nike's benefits and programs, so Ashlee was able to work with her coach on a budget and savings plan utilizing Nike's 401k match and Employee Stock Purchase Plan – all in one 45-minute session. She left the meeting feeling confident about what her next paycheck would look like and how her money would work for her.
"The EY coaches are really willing to come on the journey with you," Bobb says, adding that hers was willing to work with the fact that, hey, she's not going to give up take out, but still wants to save for the future. "The cool thing is I can see how this financial guidance could help me down the road when I decide to get married, buy a house, have a kid. Every Nike employee should take advantage."
Sound like the kind of company you want to be a part of? Check out our open roles on
jobs.nike.com
READ MORE AND DISCUSS
Show less