GET EMAIL UPDATES FROM POWERTOFLY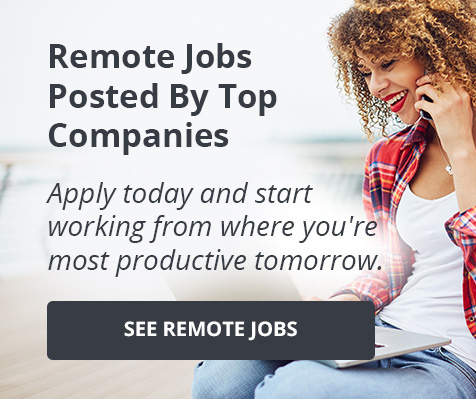 OneLogin, Inc.
Below is an article originally written by Tony Smith, Marketing Communications Manager at PowerToFly Partner OneLogin, and published on October 17, 2019. Go to OneLogin's page on PowerToFly to see their open positions and learn more.
Collaboration is at the heart of what we do as a business. We have offices in San Francisco, Atlanta, Redmond, and London and a globally-distributed network of remote employees. The dispersion of our staff necessitates a culture of collaboration. That culture extends to our relationships with partners and customers, which we rely on to develop and deliver exceptional products and customer experiences.
A culture of collaboration doesn't merely exist. It's a value we strive to foster among our employees, which is why we acknowledge our team members who best demonstrate our collaborative values. This month we recognized OneLogin Customer Enablement Operations Manager Alexa Slinger.
Alexa is collaborative by nature. Not only has she worked in San Francisco, and now, OneLogin's Atlanta office, she's also a valuable resource to our customers. Alexa oversees our Customer Enablement program, in addition to managing our ever-popular Lunch & Learn series (There's a free lunch, you know?). We recently sat with Alexa to learn more about her role at OneLogin and life outside the company. We hope you enjoy!
What does a typical day at OneLogin look like for you?
There are no typical days for me at OneLogin! It's one of the things I love most about what I do. It could vary between event planning or traveling for a Lunch & Learn event, working in the San Francisco or Atlanta office, building or facilitating a Customer Enablement session, or assisting OneLogin clients.
You were recently given the OneLogin Values Award for "Most Collaborative." What does being collaborative mean to you?
To me, collaborative means partnering with other OneLogin team members or departments to work together on a project, effort, or helping a client. Whether that means working with our professional services & training team to expand the customer enablement program, building a marketing plan for the Lunch & Learn events with our customer marketing team, or aligning with the account management team to ensure clients have the OneLogin products they need for their Identity and Access Management (IAM) solution, it's all about working together toward a common goal.
What are you currently working on?
I'm currently focused on a few different projects. First, our upcoming Lunch & Learn events - one at Mercedes-Benz Stadium in October and another in November at Evernote's offices in Austin, TX. Secondly, continuing to build and host enablement sessions for the OneLogin client base. Finally, as we move into Q4, I'm thinking about my 2020 vision and what's to come!
What are some things you enjoy doing outside of work?
Outside of work, one of my favorite things to do is travel. So far in 2019, I've visited four countries - Mexico, Thailand, France, and the Netherlands. I've taken a cross-country roadtrip during my move from California to Georgia, and have spent time in twelve of the fifty states. When I'm not traveling or spending time with friends, I'm a homebody who enjoys reading (most recently - The Party by Elizabeth Day and I am currently working my way through The Handmaid's Tale) and watching my guilty pleasure - reality TV.
Identity is the core of our business and who we are as individuals. In a few words, tell us what makes you unique!
What makes me unique? I'd say it's been selling all my belongings and moving somewhere new. I've found that's not a common thing for most people and I've done it three times in the last five years! Besides that, I must make my bed every morning before I leave my home and I love to discuss security, statistics and all things identity! #MFAEVERYTHING!
Interested in contributing to a culture of collaboration? You're in luck! We're hiring for a variety of roles across our rapidly-growing company. Check out the latest openings on our PowerToFly page!
READ MORE AND DISCUSS
Show less