GET EMAIL UPDATES FROM POWERTOFLY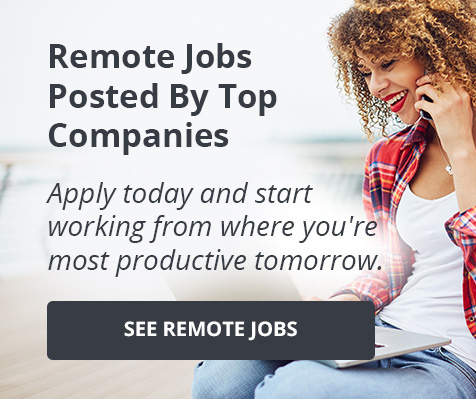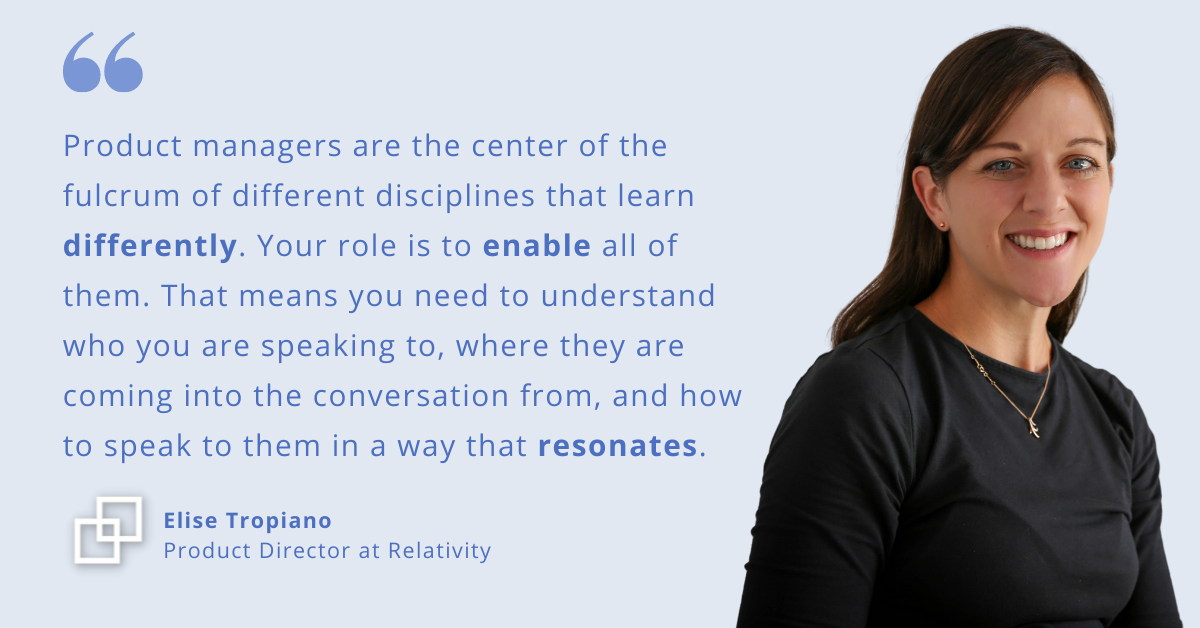 Relativity
Elise Tropiano begins most days pushing a jogging stroller and trying on a three-year-old's perspective of the world.
"We bond in that early morning time. We observe butterflies and tulips sprouting in early spring," explains Elise of her routine, which happens even when the Chicago mornings are cold ones.
It's good practice for what the Product Director at legal and compliance technology company Relativity spends her workday doing: taking in information from various sources and creating a unified vision of where to go next.
We sat down with Elise to hear more about what a day in the life as a PM at Relativity looks like, as well as how she got into the field and how she measures the impact she's making on it.
Embracing the Chance to Control a Product's Destiny
"I, like a lot of product managers, landed in this discipline almost through serendipity," reflects Elise, who pursued a psychology major as part of a liberal arts education.
She almost went into clinical psychology, having been inspired by the way that psychological research explored the differences in the human psyche.
"I came away from it recognizing that people's personality compasses are so multifaceted. There are so many different levers that go into motivation and decision-making and the way individuals act, behave, and learn," says Elise.
That appreciation for the differences in people certainly helps now that she's a manager of three other product managers, notes Elise, but it was useful even before she expanded her career into leadership, too.
Elise started her professional journey at a rotational program at a large financial company, where she was first exposed to customer support. She found that she really enjoyed creating relationships with customers and solving their problems.
But she wished she could go beyond fixing the case at hand. "A lot of the problems could only be fixed through changes in the product itself," she says. That's when Elise raised her hand for a role in product management. "It came from a desire to have greater control over the destiny of a product that customers were engaging in."
Finding Her Path to Relativity
While she'd found her ideal career, Elise realized she wanted to work at a smaller company with a mission she felt more connected to. That's when she found Relativity.
"I was really drawn to the work they do, which was to use technology to identify what happened in the context of a legal matter that is potentially instrumental to changing legal case outcomes," explains Elise.
She started at Relativity as a product manager, and now leads other product managers across Relativity's suite of products.
Those include various tools that together provide end-to-end support for litigation, including AI-based search and review tools. "The value that these capabilities deliver is in massive reductions in the time and costs that typically go into a litigation review," she says.
And Elise loves that she's not alone in caring about her company's products or the impact they make on their customers.
"I love working here because all of Relativity is so intrinsically devoted to building a product that helps our customers with their legal or investigative work," she says. She sees it every day, including in the customer calls she regularly joins, and also in special moments like Relativity's week-long hackathons, where engineers, product managers, designers, and others come together to work on new ideas with true enthusiasm.
"It's such an emblematic signal of this passion that all of our teams have. We're so excited to experiment with something that has some tie to a business need," she says.
3 Ways Product Managers Can Make an Impact in Their Work
As a product manager, Elise spends a lot of time roadmapping. What's the future vision for this product? How can engineering and design proposals come together into a proposal that works for everyone?
"Our role is to provide clarity around what impact we should deliver at the end of the day," she says. And she's given us a few tips on how other product managers can maximize their own impact:
Embrace "ruthless prioritization." "There's never any shortage of ideas to ponder, or things to bring into the roadmap. You can very easily chase something that is just not part of your critical path. When you're thinking about the roadmap, remember that no more than a few things can be done exceedingly well," says Elise.
Spend 80% of your time understanding the problem. "Then the solution will come much more quickly," says Elise. "Ask, 'Why did we get here? What is the problem that our customers are really feeling that they're demanding a solution to?' It's easy to just start throwing things at the solution basket, but it's better to understand the problem."
Don't forget the importance of communication. "Product managers are the center of disciplines that learn differently. Your role is to enable all of them. That means you need to understand who you are speaking to, where they are coming into the conversation from, and how to speak to them in a way that resonates," says Elise. "For example, the way I speak to an engineer is way different from how I speak to a designer, which is way different from how I speak to an executive. It's such an important thing, especially as you extend your career and can do less by yourself and need to enable others. That's rooted back in good communication."
Does a job at Relativity sound right for you? Check out their open roles!
READ MORE AND DISCUSS
Show less