GET EMAIL UPDATES FROM POWERTOFLY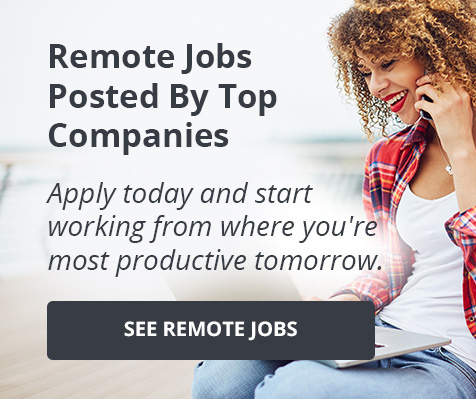 Relativity
Two Early College STEM Schools - Lake View High School and Corliss High School - Each Receive $50,000 Grants to Purchase Tech for Staff and Students
Below is an article originally published by PR Newswire on July 15, 2020. This article is about PowerToFly Partner Relativity. Go to Relativity's page on PowerToFly to see their open positions and learn more.
CHICAGO, July 15, 2020 /PRNewswire/ -- Relativity, a global legal and compliance technology company, announced that it has provided $50,000 grants to two CPS Early College STEM Schools: Lake View High School and Corliss High School. Both high schools have STEM and IT pathways and additional technology for their staff and students will help further their vision and support student success.
"For nearly a decade, Relativity has worked to help close the technology divide that poses challenges to many young people in Chicago. Now more than ever, local students and staff need easy access to technology and related resources as schools must plan for the possibility of continued remote learning as they head into a new school year," said Colleen Costello, Head of Social Impact at Relativity. "For high schools that have STEM and IT pathways, it's especially crucial that these motivated students have the tools and opportunities necessary to maximize their talents."
Located in the Lake View community on Chicago's North Side, Lake View High School serves a diverse student population, most of whom live in low-income households. As an Early College STEM school, Lake View High School offers unique STEM coursework and opportunities for students to earn college credit while they're still in high school. This grant for the school will go toward supplementing the school's existing inventory with updated laptops for educators.
Corliss High School located in the Pullman neighborhood on Chicago's Far South Side also serves a diverse student population and offers unique programming and college coursework through its Early College STEM program. The school will utilize the Relativity grant funds to purchase 200 Chromebooks, as personal technology for the students is imperative during this remote e-learning period and for needs that will arise at the beginning of the 2020-2021 school year. Remaining funds will support a remote learning incentive program as well as the purchase of graphing calculators and flash drives to help students save assignments.
"Access to technology is critical to ensuring students are learning and engaging, especially for our Early College STEM Schools, which have a special focus on science and technology," said CPS Chief Education Officer, LaTanya D. McDade. "Computing devices are the textbooks of today — essential tools that will help our students reach their full potential and enable our educators to teach with innovation and creativity. I want to thank Relativity for their generous contribution." This grant will be distributed through the CPS Foundation, Children First Fund.
Relativity Gives, Relativity's community outreach program, helps Chicago youth — especially those with limited resources — gain access to the technology, equipment and training they need to be successful in today's world. To date, the company has committed $2.92 million in direct financial and in-kind donations to local public schools and non-profits.
About Relativity
At Relativity, we make software to help users organize data, discover the truth, and act on it. Our platform is used by thousands of organizations around the world to manage large volumes of data and quickly identify key issues during litigation, internal investigations, and compliance operations with RelativityOne and our newest offering Relativity Trace. Relativity has over 180,000 users in 40+ countries from organizations including the U.S. Department of Justice, more than 70 Fortune 100 companies, and 198 of the Am Law 200. RelativityOne offers all the functionality of Relativity in a secure and comprehensive SaaS product. Relativity has been named one of Chicago's Top Workplaces by the Chicago Tribune for nine consecutive years. Please contact Relativity at sales@relativity.com or visit http://www.relativity.com for more information.
About Children First Fund: The Chicago Public Schools Foundation:
The Children First Fund is the philanthropic and partnership arm of Chicago Public School (CPS). It serves as a knowledge hub and liaison between CPS and its community of partners, securing and organizing resources that advance CPS' mission to provide a high-quality public education that prepares every child in every neighborhood for success in college, career, and civic life. For more information, please visit https://www.childrenfirstfund.org or find us on social @ChiFirstFund.
Contact
Veronica Spak, Relativity Corporate Communications
Email: PR@relativity.com
SOURCE Relativity
READ MORE AND DISCUSS
Show less