GET EMAIL UPDATES FROM POWERTOFLY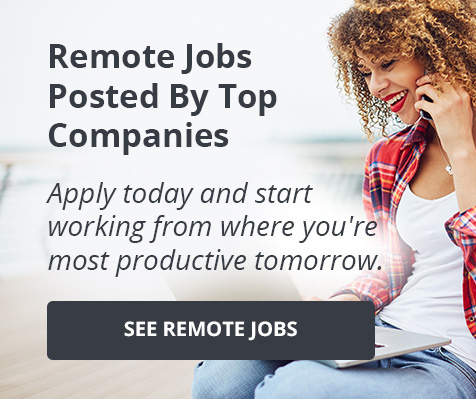 Spectrum
Recruiter Tips to Answer This Question!
💎 Where do you see yourself in the next 5 years? Does this question make you anxious? Watch the video to the end to learn all about how to best answer it in an interview!
📼 When asked "Where do you see yourself in the next 5 years?", don't be scared! Kathy Brehmer, Lead Technology Recruiter at Spectrum, wishes to know what drives you in your career path and shares tips on how to prepare for your interview.

📼 When applying for a position at Spectrum it's very important to know where you do see yourself in the next 5 years, but also here's some more insight into what the whole application process looks like: First, your resume will be reviewed, and if your skills are aligned, an initial phone screen with a recruiter will be set up. These conversations are typically informal and you will be asked the basic questions to get to know your background and skills. But then, of course, some of the most important would be, what're your top criteria. It could be the work environment. It could be the type of culture, the team, or career growth. In a follow-up interview with maybe a panel of developers, if it's a more technical role to deliver on technical questions, it would be advantageous if you would ask questions yourself that are important around the particular technologies or how you approach a particular strategy or deliver. Finally, on the interview piece, there might be a final interview that would be with the leader or the product owners and cross-functional teams. So you have a chance to identify with the folks with whom you'd be working. And then, of course, they would as well.
📼 Besides being ready to answer "Where do you see yourself in the next 5 years?", prepare yourself to share your story. The life experience does also contribute to Spectrum's evaluation of a candidate. Life learning lessons do contribute to who we become. There are always these opportunities where we learn from our mistakes and we provide process improvement and building on relationships. Therefore, Spectrum does look at the transferable skills in their interview process. Those are certain factors that would come into play in consideration alongside the skills and the experience set. If there was an opportunity, there might be some more junior level folks who apply to positions that Spectrum does have hiring managers who would offer the opportunity to interview and deliver on how their work and life experiences or studies have applied to maybe where they can be a great asset to the roles of which they are interviewing.
Where Do You See Yourself In The Next 5 Years? - Express your enthusiasm
At Spectrum, they place a lot of value on reaching out to each of those folks who interviewed you. They would recommend you do that and pull up their LinkedIn profiles, and send them a quick thank you note there or follow up via email. They would recommend the delivery in those thank you notes to be anything from a simple thank you to include a quick collaboration on something mentioned in the interview process. That being said, make sure that you are expressing your enthusiasm for the role. Spectrum thinks this goes miles, and they would recommend doing that within the first 24 hours of your interview just to keep it fresh.
🧑💼 Are you interested in joining Spectrum? They have open positions! To learn more, click here.
Get to Know Kathy Brehmer
Kathy is AIRS Certified, Sr. Technical Recruiter with experience in Corporate Recruiting, Contract Recruiting, and Agency Staffing (Contract and Perm positions). If you are interested in a career at Spectrum, you can connect with Kathy Brehmer on LinkedIn. Don't forget to mention this video!
More About Spectrum
Spectrum's Products and Services are powered and innovated by Charter Communications, Inc. (NASDAQ: CHTR), a leading broadband communications company and the second-largest cable operator in the United States. Their company provides a full range of advanced broadband services, including Spectrum TV™ video entertainment programming, Spectrum Internet™ access, and Spectrum Voice™. Spectrum Business® similarly provides scalable, tailored, and cost-effective broadband communications solutions to business organizations, such as business-to-business Internet access, data networking, business telephone, video and music entertainment services, and wireless backhaul. The advertising sales and production services are sold under the Spectrum Reach™ brand. News and sports networks are operated under the Spectrum Networks brand.
READ MORE AND DISCUSS
Show less