GET EMAIL UPDATES FROM POWERTOFLY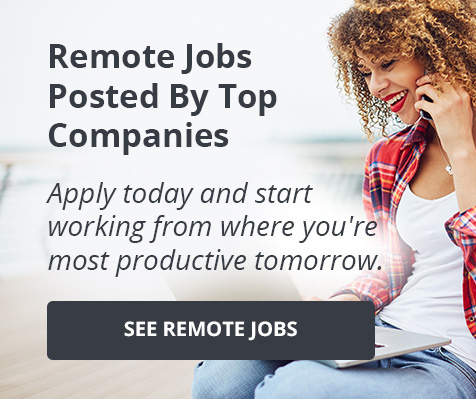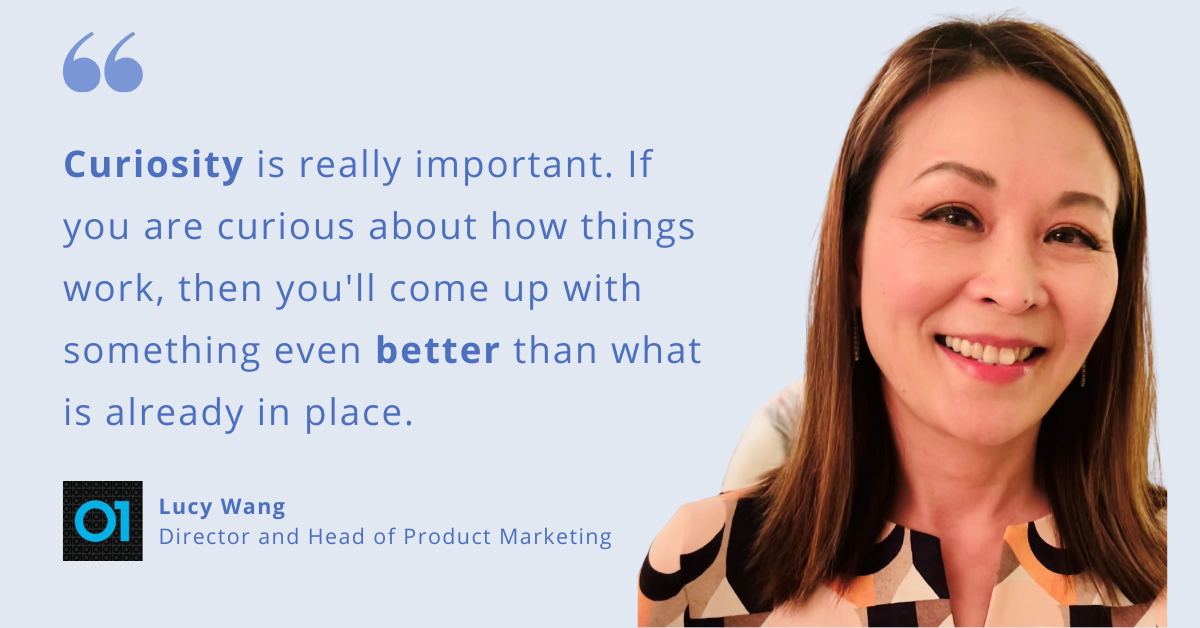 Veracode
Lucy Wang only has one regret about her career in product marketing: that it took so long for her to find it.
"I switched between different lanes quite a bit early in my career, before I finally hit product marketing," she says. "I wish that I had had a program or network of mentors to go to and say 'Hey, I'm an engineer, but my passion is connecting with people. There are so many roles within marketing. I don't know which one is cut out for me. Can you give me some advice?'"
She did figure it out eventually, building off of long and productive stints in marketing functions at Microsoft and Amazon, among other places. Currently, she is a Director and Head of Product Marketing at security software company Veracode. And now more than ever, she's focused on paying back her hard-earned knowledge and perspective.
"I bumped around and figured it out years later, but I could've avoided some pitfalls," she says. "And now I feel passionate about providing mentorship to others so they can avoid some of those detours."
We sat down with Lucy to hear more about what advice she has for those considering a career in product marketing — including which soft skills are really necessary (and perhaps even more necessary than hard, coding-based skills) to succeed.
Prioritizing Passion
There's one question Lucy asks all of her mentees when their relationship begins: "What's your passion? That doesn't mean the industry that gives you the highest pay. We spend a lot of time at work and if that's not something you feel passionate about, you'll feel burned out very quickly."
As a student, Lucy considered educational psychology as a life-defining passion, but later found her passion elsewhere. She was in Seattle in the early 2000's and saw how the tech field was taking off and impacting daily life, and she decided to give it a try.
Growing up, her engineer father had stressed the importance of pragmatic thinking and problem-solving skills, which served her well in her first tech role. She did a master's in computer systems to deepen her knowledge, and her hard-working approach helped her make it through several rounds of layoffs when the dot com bubble burst.
But working through turbulent times made Lucy realize that pure engineering was not her true calling.
"I felt passion and energy from connecting with people," she reflects. She took on some management roles and even ended up doing an MBA. Several jobs later, she found herself at Microsoft, where she had her first "true, bonafide product marketing experience."
That's when it all clicked for her. "I have a special knack for positioning and messaging a very technical product in a way that people understand," says Lucy. "I can explain and sell things to someone who knows little about my industry."
When it came to subject matter, Lucy jumped at the chance to head up the marketing for Microsoft's cloud platform Azure (Platform as a Service) and later AWS' portfolio of databases.
"Everybody was moving to the cloud; it was a full digital transformation," she says. "People were freaking out about how to do that, and I understood that pain."
Embracing cloud meant dealing with a new set of security concerns, which set Lucy up well to transition to Veracode when the opportunity came up.
"Customers had to think about business continuity when migrating to the cloud. If we transition to the cloud, what happens to our portfolio of applications? Can they continue to run without a break? What about cyber attacks? These are real topics people have to worry about."
Passion + Skillset = Impact
Passion is the first step in Lucy's framework for finding meaningful work — but the second is knowing that you can make a difference.
"When you feel passionate about something and you have the skill sets to bring value to the table, you are helping the business to do better down the road. It's pretty powerful and fulfilling," she says.
That's what led Lucy to take a role at Veracode. She was interested in the security field, having worked through related problems for cloud products and also in her own personal life, where she'd dealt with data breaches twice as a customer of her bank.
She also liked that Veracode was a mid-sized company where she could really visualize making an impact.
"It's not a small company, but it's small enough for you to make a sizable impact," she says. That's been especially true during the last year and a half of the Great Resignation, she notes, which has put pressure on her and all managers to step up their game and really have an employee-first mentality.
"You cannot be their authority figure. That's so 1980. You have to be the coach, the mentor, the shoulder that they can lean on in life. It's extremely important that they're happy, that they can feel safe and motivated to do more. You start by showing them what you can do for them: how you can enable them, how you can help unblock them, and how you can help them build a career here," says Lucy.
Lucy is excited about the parallel problems she is currently working to solve — first, how to bring Veracode's security platform to its target customers, and second, how to build a team that can empower customers while fulfilling their career goals at the same time.
5 Key Soft Skills for Product Marketing
When Lucy is hiring for her team — or even helping to interview for other teams within the company — she's looking for a range of abilities, and few of them are hard skills.
"People think you have to be a nerdy person. You have to be a math genius to find a job here. That's so not true," she says. "If you have the right passion, portable skills, and a can-do, can-learn attitude, you will find a job in tech."
Here are some of the key soft skills Lucy looks for and helps her mentees foster:
Creative problem-solving. "If you want to grow faster, you have to find gaps and you have to find solutions to fill those gaps. People hire you for a reason. They have a real business problem to solve. So you come in, identify the problem, come up with a solution, and execute."
Getting curious. "Curiosity is really important. If you are curious about how things work, then you'll come up with something even better than what is already in place."
Building relationships with people who are doing what interests you. "This helps you get the real detail, the real download on what roles are like, and also gives you a support system like mentors you can go and ask for help."
Empathy. "I've seen many great [women] leaders in IT who, on top of having the same brain power as any other gender, have a special ability to nurture and connect, which I have found powerful and refreshing."
Accepting your mistakes. "You want to learn through the mistakes. Don't beat yourself up for small mistakes; there's no need to do that. If you don't make any, when something bad does happen you won't know how to deal with it."
Overall, Lucy wants other women and underrepresented groups to have confidence in themselves — and to not cut themselves off from a promising career before even trying it out.
"All these other people, they seem to have everything. But underneath the calm surface, they also panic, just like you do," she says, smiling. "Have confidence in yourself."
Learn more about Veracode, including what roles they have open!
READ MORE AND DISCUSS
Show less