GET EMAIL UPDATES FROM POWERTOFLY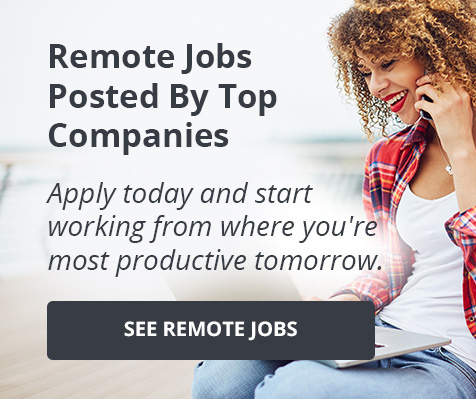 Mentorship
As the daughter of Chinese immigrants to California and the eldest of three children, Youny was the guiding light for her siblings as they prepared to go to college. In a way, her siblings were her first mentees.
"My parents are very educated, but I was the first person in my family to go to college in the U.S. My parents didn't know what the SAT was, so navigating all of that was hard. Luckily, I went to a school that had many resources, but it was definitely easier for my siblings because I was there to guide them."
Youny is deeply motivated by her desire to help others, and this motivation is what led to her role as a Software Engineering Manager at Salesforce supporting the Slack product. From this leadership position, she has had the opportunity to mentor the members of her team and serve as a woman role model for younger engineers at the company.
While mentorship isn't always easy, it is an important and valuable foundation for the healthy growth of any company. We sat down with Youny to hear her story and advice on how to make the most of mentorship.
Finding Fulfillment in Mentoring
Motivated by that desire to help people, Youny started off studying pre-med at the University of California, Berkeley. She took typical pre-med courses like anatomy but also happened to take bioengineering and computer science classes.
During her sophomore year, Youny realized she could stay up all night completing her computer science homework, but would immediately fall asleep as soon as she opened her anatomy textbook. Battling between the rote memorization of pre-med courses and the problem-solving of her tech-related classes, she changed her major to bioengineering.
While still at UC Berkeley, Youny got her first foot into the tech door when she interned at biotech company, Allen Institute for Brain Science, where she was assigned to do more computer-based investigation and work with machine learning. After graduation, she joined an electronic health records company in a position that perfectly combined her desire to help others with her knowledge of bioengineering and computer science. There, she worked on digitizing medical handwriting to better inform medical staff and consequently help save lives.
From then on, Youny continued to work in tech and climb the engineering ladder. However, she couldn't help but feel she lacked a mission-driven purpose.
"There would be these products that would come up that I just wasn't really interested in or passionate about. I realized that what was giving me fulfillment at work was mentoring and bringing up these other younger engineers around me. That was when I realized management could be my thing."
Youny looked for a company where she could not only grow but also take advantage of Diversity, Equity and Inclusion (DEI) resources and employee resource groups (ERGs). A fan of Slack from the moment she stepped into tech, she applied to Salesforce and was offered a position as an individual contributor backend engineer working on Slack. A year and a half later, she was promoted to engineering manager. Youny credits many of the people in her path who mentored and encouraged her to get to where she is now.
Forming Beneficial Mentorships
Now as an Engineering Manager, 50% of Youny's job is mentoring.
"I help plan our roadmap, do all of the cross-functional and administrative tasks, host coordinator meetings, etc. But more importantly, I help further my team's careers and keep them motivated, happy, and inspired."
It's important to keep in mind there are different types of mentorships, such as technical, professional, or general life mentorships. What they all have in common, however, is that for it to be beneficial, there needs to be mutual effort, clarity, and direction. "You need to put the work in whether you are the mentee or mentor," says Youny.
Many companies, like Salesforce, offer formal mentorship programs that establish that first mentor-mentee relationship. No matter how long the formal part of it lasts, the connection remains a resource. "Once you've established that relationship, that's a person you can go back to if you ever have any other types of questions," she explains.
Youny suggests focusing on the relationship, learning each other's communication styles and expectations, creating actionable plans, and providing resources or connections.
"As the mentee, it's important to reach out with a few ideas as to what you need help or guidance with. As a mentor, you can also reach out to the mentee and establish the connection."
10 Tips for Both Mentors and Mentees
Emphasizing the importance of mentorships, Youny says, "If you don't have a mentor, or don't reach out to one, you are putting yourself in the dark and at a disadvantage." Drawing from her experiences on both sides of the relationship, she gives us 10 tips for both mentors and mentees:
Look at what programs your company offers. "There's a program at Slack called First Graduate that consists of people who are first-generation college students. People volunteer to help mentor students in that program." Consider volunteering as a mentor or finding resources as a mentee.
Try to find people who can identify with you. "If you're a woman of color, find other women of color mentors. Or, if you're LGBTQIA+, try to find another person who identifies as LGBTQIA+. They will have more understanding and empathy for how to grow your career, and tips on how to overcome possible challenges.
Set the cadence and precedent of the relationship. "Reach out. Explicitly ask for a mentorship relationship. Set regular appointments."
Don't be afraid to reach out, whether to be a mentor or be mentored. "The worst thing they can say is no and you're in the same position that you were already in before."
Think outside the box. "If your company doesn't already have a mentorship program, it's a really great opportunity to start one."
Choose people within your company first. "Ideally, you would find someone within your company to help you."
Set clear goals with timelines. "Have a specific goal in mind with a deadline."
Enjoy the process. "You don't realize how much you've learned at any company or any situation until you're teaching someone else. Teaching is a good re-learning process and gives you a sense of fulfillment."
Be present. "Even if you're having a bad day, you can't bring that into your meetings. Helping someone will make you feel better."
Be open-minded. "You're not going to mentor people only like yourself. Especially when you're a manager, you don't get to pick and choose who you manage, but you always learn something from someone."
Are you interested in finding out more about careers at Salesforce working on Slack? Learn more
here
!
READ MORE AND DISCUSS
Show less