GET EMAIL UPDATES FROM POWERTOFLY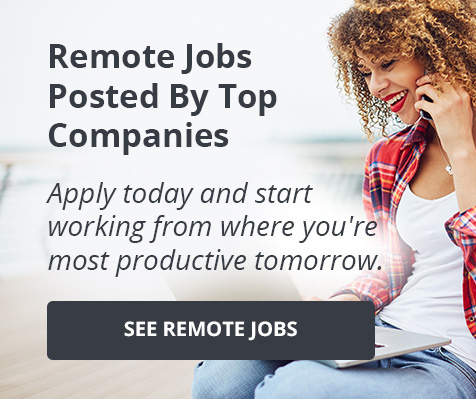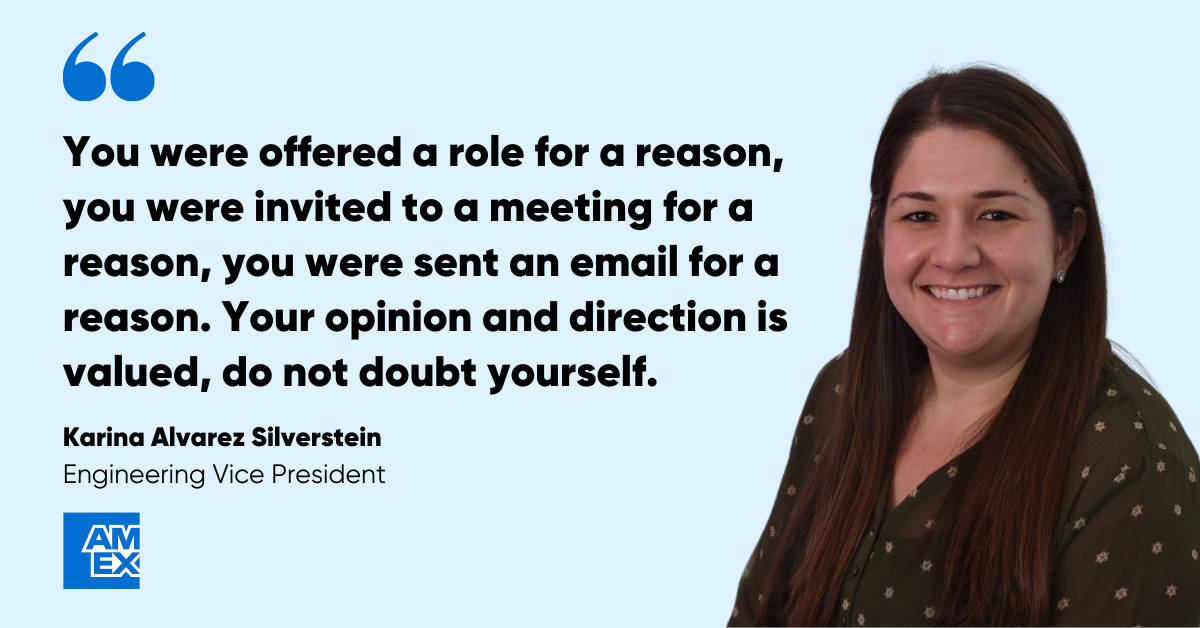 American Express Company
Any seasoned professional can tell you that advancing in your career isn't only about moving up the ladder, it's also about moving around it. Karina Alvarez Silverstein, Engineering Vice President at American Express has done just that during her 12-year tenure with the payments company. "I love finding new challenges when I have an itch for something new," says Karina. Her career growth at American Express has allowed her to increase professional impact without having to switch companies.
We sat down with Karina to learn more about her career journey and glean some key lessons for steady career growth.
Moving Around the Career Ladder at Amex
Karina's experience with American Express began after an interaction with a recruiter at her university's career fair in 2008. "I was really intimidated about joining corporate America," reflects Karina, "but the experience during recruitment and interviewing was so positive that I wanted to join the company."
Twelve years later, Karina's journey at Amex continues. She's had the opportunity to grow and reinvent herself during that time. "I've been able to switch domains or positions almost every 18 months." Karina attributes her consistent career growth to her insatiable drive to learn new things. "Being in technology, you always have to be learning to keep up; otherwise it's easy to feel irrelevant," she says. "I truly believe that learning is how someone gets better. I'm always striving to be a better version of myself in all dimensions, day to day."
Through the years, as she's gained experience working across functions and teams, Karina has gotten to learn about different areas that interest her. "Deciding what challenges to pursue next is influenced by what is sparking my curiosity." Amex makes learning and exploring new concepts easier for employees like Karina by offering plentiful career development opportunities.
"We have a program at Amex called 5+ Development Days," shares Karina, "where you get to invest in your professional development and personal growth over five uninterrupted days, so you don't have to take time off to learn something new." Through this program Karina has obtained certifications, completed courses, and taken advantage of job shadowing, all of which helped her tremendously as she took on new roles.
Karina's most recent transition from Engineering Director to Vice President of Engineering was particularly challenging as she dealt with changes in her personal life. "It was definitely overwhelming at first, as it was the same time I found out I was going to be a mother." She leaned on her leaders and mentors to help her navigate those challenges after she accepted the role. "I learned that work-life balance is in my control and I really appreciated the value they brought me during this change."
3 Key Lessons (and a Mantra) for Constant Career Growth
Whether you're just starting your career journey or are eager to try something new, here are Karina's top three lessons, and a reassuring mantra, to help you advance your career:
Build meaningful relationships. Building true connections with your colleagues facilitates collaboration. "In most instances, bringing a win to the enterprise means working with others," Karina explains. Go beyond superficial gestures and reach out to people in your circle to get to know them better. You never know, they might teach you something new or help you get your next promotion!
Don't be afraid to fail. "Failure is not a bad thing. It's how we learn," says Karina. "What is important is how you recover from a failure." Being afraid to mess up can cause you to be hesitant to take that next step in your career or even prevent you from doing it all together. Take on new challenges as learning opportunities. That way if you fail, you learn something new along the way.
Keep learning and challenging yourself. "Don't become complacent in your current situation," advises Karina. "We live in a rapidly changing world. If you want to change your situation, constantly remind yourself the status quo is there to be challenged." Find ways to upskill and reskill so you don't fall flat when a new career opportunity presents itself.
Don't give in to imposter syndrome. One thing Karina wishes she knew earlier in her career is avoiding imposter syndrome through positive self-reinforcement. She uses this mantra to combat self-doubt: "Don't get in your own way. You were offered a role for a reason, you were invited to a meeting for a reason, you were sent an email for a reason. Your opinion and direction are valued, so do not doubt yourself."
Do you want to take advantage of Amex's career development opportunities? Take a look at their open roles here!
READ MORE AND DISCUSS
Show less