GET EMAIL UPDATES FROM POWERTOFLY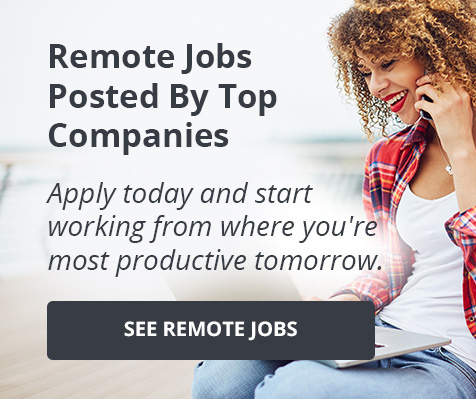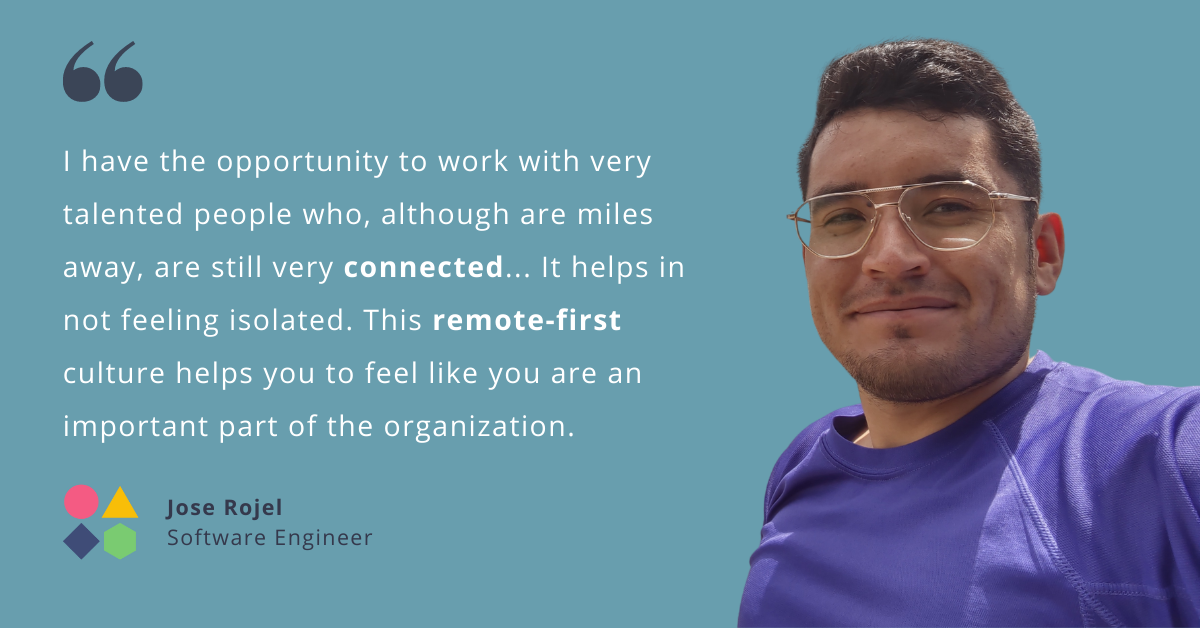 Helix
3 Tips for Working Internationally
Jose Rojel takes full advantage of working remotely."I start working around [noon], so I have a gap in the morning to take a walk or attend yoga classes," Jose shares. "I also like to play music and learn [about] musical production."
Jose's love for learning extends into the work he does as a Software Engineer for Helix, a population genomics and viral surveillance company that hired him as their first international remote worker.
We sat down with Jose to learn how he uses his passion for science and technology to improve people's health while working at Helix.
Uncovering a New Passion
Jose's interest in technology started with his stepfather, who was an electrical technician. "I joined him fixing things and tried to understand how things work," Jose explains. "I started studying electrical engineering, but I realized that I didn't want to pursue that career."
He was more intrigued by the different usages of energy and electricity, rather than understanding how it was produced. "I wanted to make tools that people can use in science," Jose shares. So, he decided to switch to Electronics Engineering at Universidad Técnica Federico Santa María on the west coast of Chile.
Throughout his educational trajectory, he realized that he wanted "to use technology to improve people's lives and their wellbeing," Jose states.
He solidified this personal mission in his last year of university. "There is a relatively new graduation program in my university that joins engineering aspirants from diverse fields to solve a challenge proposed by the industry in an entrepreneurial way ," Jose explains. "In that context a couple of well respected scholars proposed a challenge that rapidly caught my attention, which consisted in developing a system to do high quality remote medical assistance."
This noble idea was, unfortunately, halted due to the pandemic. Luckily, there was a governmental program running in parallel that aimed to help people with chronic health conditions stick to their treatments.
"One problem we face in the Chilean health system is that people are not well versed in digital technologies," Jose explains. "We don't have many tools to understand how people with chronic conditions can improve their stickiness to their treatments. In this context I partnered with an old kinesiologist friend specialized in respiratory conditions and we proposed an application to help asmathic people stick to their treatments by using their own biometric inputs in a gamified way. That's when my journey started. I [took a] deep dive into healthcare that year. That's when my passion for biotech started."
With his passion ignited, he started looking into companies in the biotech industry that would allow him to further pursue his interest. In his search, he stumbled upon a company based thousands of miles away — Helix.
When he found Helix he was hooked by Helix's contribution to healthcare, especially during the spread of the COVID virus. "[I saw that ] Helix partnered with the FDA in the USA and [helped with the] tracking of COVID variants," Jose explains. "That's when I said to myself, I would like to join the team."
So he applied and joined the Helix team as their first international remote hire.
Embracing a New Work Culture
Helix is a population genomics and viral surveillance company with a simple, but powerful mission — to empower every person to improve their life through DNA.
When Jose first joined the company, he noticed a difference in capacity from the previous startups he's worked for."The main difference I picked up on was based on the scale [of employees]." Helix is a company with around 200 employees. Although working with more people can seem overwhelming, Jose saw the benefits of this new work environment.
"I worked for startups, and there you have to wear many hats," he elaborates. "Here [at Helix], I can specialize in software engineering because we have dedicated teams in charge of supporting some of the tools we use to deliver value to our partners as DevOps & Security . [It's] nice having the tools and talented people to help you to do your job."
And although there are separate departments where everyone can focus on their tasks, Helix has created an open culture so that everyone feels and stays connected.
"We do not work in silos here," Jose says with a smile. "We have these opportunities called architectural reviews, where we can participate in making decisions that impact other teams. For example, we have weekly meetings [where] you can submit a topic and discuss it with the stakeholders in the company. I haven't seen this before in other companies."
Jose relishes the opportunity to work with, as he describes, "very talented people who, although are miles away, are still very connected," he explains. "It helps in not feeling isolated. This remote-first culture helps you to feel like you are an important part of the organization."
Building a Future with Helix
As Helix's first international remote hire, and with a little over six months under his belt, Jose describes his experience as, "a rollercoaster of learning new things and getting to know this particular biotech niche," he shares with pride.
The first few months consisted of getting familiar with the tools and technology. Once he mastered those skills he was presented with his first assignment or ticket. "First tickets are always a bit challenging, but it's not too challenging to overwhelm you," he explains. Jose also has a great team of coworkers that support him through new processes.
Now that he is adjusted, he divides his workdays between working independently and working with a team in the United States. "For me, the day starts a bit earlier than them. So I manage to do some work before," he explains.
Most of the work days, "we start with a standup meeting and we share what we are doing. What kind of blockers are we facing, there you can share valuable feedback with other teammates," he shares.
Within the next six months, Jose is hoping to make more of an impact. "As a software engineer, [not yet a senior engineer], I don't have much to say in some conversations, other than just listen carefully to what is being discussed, '' he admits. "[ I want to be able to] propose improvements, get to work with other teams, and consolidate as a valuable technical contributor."
3 Pieces of Advice for Working Internationally
Working remotely for an international company has allowed Jose to move to a new city in Chile, and learn from a variety of different professionals. For those looking to work remotely for a company outside of their country, Jose offers the following advice.
Consider advancing your language skills: For those considering a job with a company whose primary language is English, Jose advises taking advantage of resources such as specialized English classes for job interviews, "which is something I did before," Jose says. To help prepare, try writing down some of the answers to typical job interview questions and be able to give examples with your answers.
Know the technology you'll be working with: "Get to know the technology, and focus on building a learning mindset," Jose encourages. Even if you're not familiar with the technology, be open to learning more about it.
Be open to sharing your work with others: "As a non-native English speaker, sometimes it may take you longer to gather your thoughts or explain complex technical ideas," Jose confesses. However, he encourages you to ask questions and show your work in the right channels. "Even if the question seems basic, try to withhold that judgment, as with this kind of system you are always learning, so by making your thoughts public you give others the chance to contribute with their experience."
For those wanting to join the Helix team, Jose offers these words of encouragement. "If your motivation is to work with talented people and solve hard problems on the genomic side, I say come join us. You will be welcomed here."
For a list of job openings at Helix check out the open positions here.
READ MORE AND DISCUSS
Show less