GET EMAIL UPDATES FROM POWERTOFLY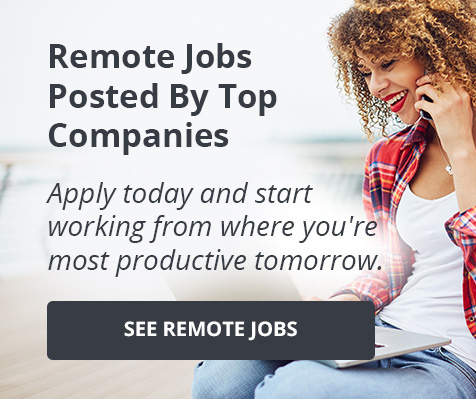 Kensho Technologies
💎 Do you dread having to answer the "tell me about yourself" question at job interviews? Fear no more! Try these tips from Kensho!
📼 Watch this video to get tips and tricks to prepare your answer to the "tell me about yourself" question from Tania Alibrandi, Head of People and Talent at Kensho. This advice will help you get ready for your job interview with the company.
📼 So you just got asked "tell me about yourself" in your much-anticipated job interview and don't know what to say? At Kensho, they want you to do just that. Tell them about yourself! What are you passionate about? What inspires you, drives you, motivates you? What accomplishments are you most proud of? What hobbies and interests do you love? They're interested in hearing your story and learning what makes you uniquely you.

📼 Coming prepared with some thoughts on how to answer "tell me about yourself" before the job interview can be helpful, too, so the question doesn't take you by surprise. At Kensho, they know how stressful interviewing for a new job can be. And so they've created a simple and direct application and interview process: once you submit your application, you'll first speak with someone from the recruiting team to learn more about the company and so they can learn more about you. After that initial conversation, most technical roles will have a straightforward two-step process including a video interview and an onsite interview (currently done virtually). After the onsite interview, the team typically makes a hiring decision within about 24 to 48 hours.
You'll Ace Answering "Tell Me About Yourself"After Watching This Video! - Get More Job Interview Tips From Kensho
When it comes time for your interview with Kensho, be yourself! The company values intellectual and technical curiosity. So don't be afraid to ask questions or to admit that you might not know the answer to something. And most of all, come prepared to have a thoughtful and open conversation. Kensho has no technical skill requirements in terms of specific technical stack or machine learning experience. Instead, they look for problem solvers, people with working knowledge of best practices in your field, and an ability to communicate well within teams and across the organization. They appreciate passion, entrepreneurship, and team player qualities.
🧑💼 Are you interested in joining Kensho? They have open positions! To learn more, click here.
Get to know Tania
She's a passionate, dynamic, and recognized HR leader and trusted executive advisor who thrives in energetic and progressive environments. Fluent in both strategic and operational languages, with a knack for developing logical people solutions to solve complex business problems. You can connect with her on LinkedIn!
More About Kensho
Kensho uses machine learning, artificial intelligence, natural language processing, and data visualization techniques to solve some of the most challenging analytical problems and create breakthrough financial intelligence solutions for their parent company, S&P Global.
At Kensho, they leverage S&P Global's world-class data to research, develop, and implement leading AI and machine learning capabilities that drive fact-based, objective decision making. From deep learning speech recognition and transcription to advanced visualizations, entity recognition, state-of-the-art search, and an AI-driven research platform, the Kensho team brings actionable insight and order to complex data. Their products power S&P Global and deliver innovative solutions and capabilities to their clients.
READ MORE AND DISCUSS
Show less