GET EMAIL UPDATES FROM POWERTOFLY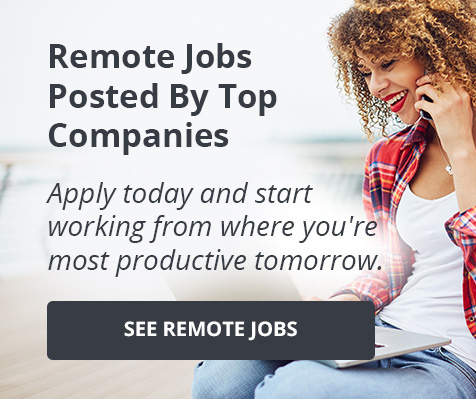 Kinesso
💎 "What can I do to stand out from other candidates?": Almost all applicants have asked themselves this question before a job interview.
📼 When it comes to learning how to set yourself apart, there's no better resource than tips from a recruiter! Watch this video to get super valuable insights from Steven Burleigh-Sheard, Associate Director of Talent Attraction, and Violet Rylo, Talent Acquisition Manager at Kinesso.
📼 After watching this video, you'll have all the tips and tricks to stand out from other candidates during the application process at Kinesso—from the moment you find your ideal job scrolling through Kinesso's company page on PowerToFly to the last interview with a hiring manager that will (fingers crossed!) offer you the position. Steven and Violet offer advice on how to prepare questions, structure your answers, and demonstrate your skills to stand out from the crowd.

📼 Ready for even more insight on how to stand out from other candidates? First things first, it starts with your resume. When recruiters look at a resume, they look for the experience you have, what you are doing currently, and what successes you've achieved. Make sure that all of this is clearly highlighted. Other things to include could be your hobbies or activities. Do you volunteer? Are you a mentor? Are you a leader anywhere else, like a sports club? These are not just great examples of you as an individual, but also transferable skills you could bring to Kinesso.
Last-minute tips to stand out from other candidates
Another important thing to consider: Be mindful of Kinesso's culture and values, like how the company encourages diversity through thought, ideas, and experiences. And one last tip before you enter your interview: You may get nervous; everybody does. Just be you!
🧑💼 Are you interested in joining Kinesso? They have open positions! To learn more, click here.
Get to know Steven and Violet
Steven Burleigh-Sheard is a global talent acquisition manager/full cycle search consultant and headhunter specializing in all technology, digital innovation, and transformation product and services talent acquisition solutions. He's experienced in recruitment, procurement, compliance, and governance within diverse and challenging technology environments. Advising and guiding organizations through workforce planning, recruitment cycles, and strategic innovation. He's a strong communicator who can reach all candidates and client groups, continually generating candidate and client attraction exceeding expectations in a global capacity. An active member on the DE&I Council to represent T.A. in a worldwide degree while supporting ERGs.
Violet Rylo is driven by an exciting company mission with an eagerness to find top talent for a growing organization. When it comes to recruiting, thinking of creative ways to build pipelines with top quality and unique prospects is what she loves to do most. She has a consistent track record of sourcing, recruiting, and closing talent for roles at all levels.
More About Kinesso
Kinesso is fueling a sea change in the marketing industry. Not an agency, not quite a consultancy, not just experts in data or tech. Kinesso was founded by IPG on the belief that marketing ultimately delivers better business results when all parties benefit. When marketers can act on connected data. When people feel they're being treated like human beings. When brands know their message isn't getting lost in all the noise. It all starts with the flexibility of an open platform. One that allows Kinesso to integrate with the very best technology and data providers, to bring the right solutions together, and to make them actionable for marketers in all the ways that matter. Kinesso powers connections. Not just clicks. As a marketing intelligence engine, Kinesso helps brands connect with the right people and drive meaningful outcomes. The company's connected suite of applications leverages proprietary, patent-pending technology, machine learning, and leading data sources, including Acxiom. Together, these elements can help marketers create memorable experiences for the right people – and help their brands reach new heights.
READ MORE AND DISCUSS
Show less