GET EMAIL UPDATES FROM POWERTOFLY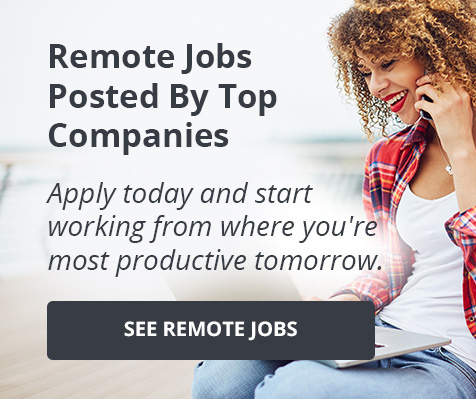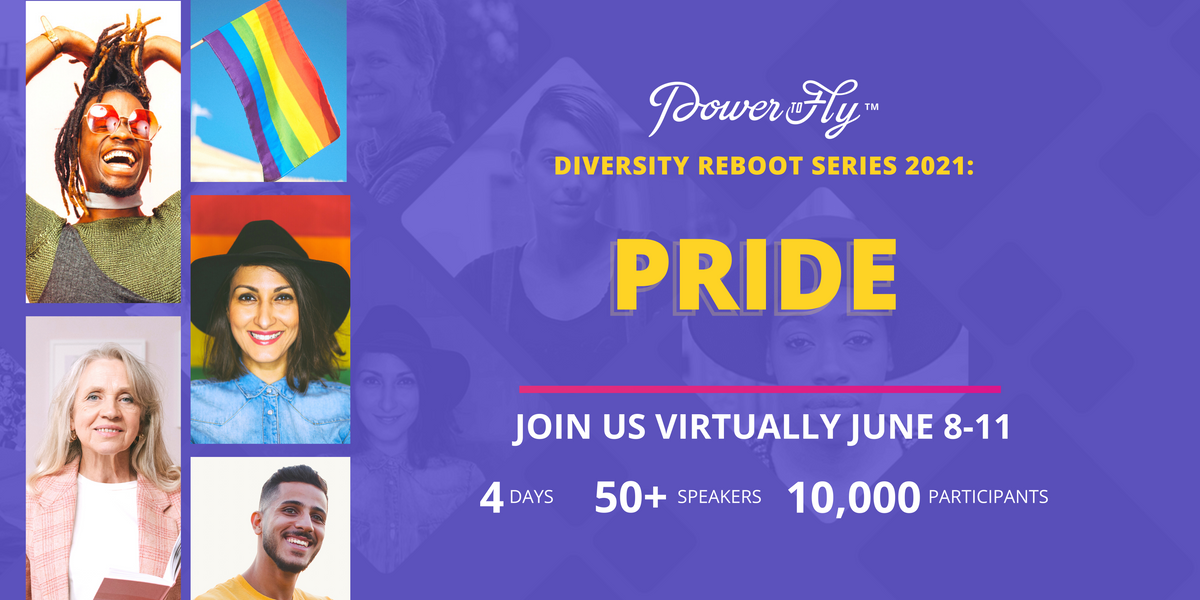 Better Companies
Learn more about our amazing speakers and sponsors at our June 2021 virtual summit Diversity Reboot: Pride, three days of conversations and panels plus an interactive virtual career fair.
Our Pride summit certainly made us proud! PowerToFly was thrilled to present talks by members of the LGBTQIA+ community alongside some amazing allies. Our conversations ranged from leaders at the highest levels of government positions to visionaries in the worlds of business & tech to artists from the music and entertainment industry. If you tuned in, and celebrated our speakers, thank you! And if you missed the summit or would like to re-watch any of the talks, those conversations will all be available to watch for free on PowerToFly.
We want to extend a HUGE thanks to our amazing sponsors American Express, NGA, Smartsheet, S&P Global, Raytheon Technologies, PwC and Esri plus our media partner MMCA.
If you can, please consider donating to some of the amazing organizations we highlighted at the summit including GLITS, fighting for the health and rights of transgender sex workers; Garden State Equality, the largest LGBTQIA+ advocacy organization in New Jersey, with over 150,000 members; National Black Justice Coalition, a civil rights organization dedicated to the empowerment of Black lesbian, gay, bisexual, transgender and queer people, including people living with HIV/AIDS; and NYC Anti-Violence Project, empowering lesbian, gay, bisexual, transgender, queer, and HIV-affected communities and allies to end all forms of violence through organizing and education, and supports survivors through counseling and advocacy.
Plus, don't forget to visit our Merch Store and grab yourself some PowerToFly apparel. 100% of the proceeds from our sales will be going to TransTech Social, supporting transgender and non-binary people in tech.
Finally, registration for our July 12th - 15th virtual summit Diversity Reboot: Tech For Social Impact is now open! Join us to learn about founders from mission-driven organizations and their social impact.
Register for free here

Our Gold Sponsors
American Express is a global services company that provides consumers and businesses with exceptional access to products, insights, and experiences that enrich lives and build business success. We make it easier, safer and more rewarding for consumers and businesses to purchase the things they need and for merchants to sell their goods and services through innovative payment, travel, and expense management solutions.
Through our Global Diversity & Inclusion strategy, we're able to channel our efforts in specific ways. We aspire to continue to develop a talent pool that brings together unique perspectives, backgrounds and experiences. We foster a workplace culture where differences are valued and expressed freely and all employees have the support they need to take risks, learn, and collaborate.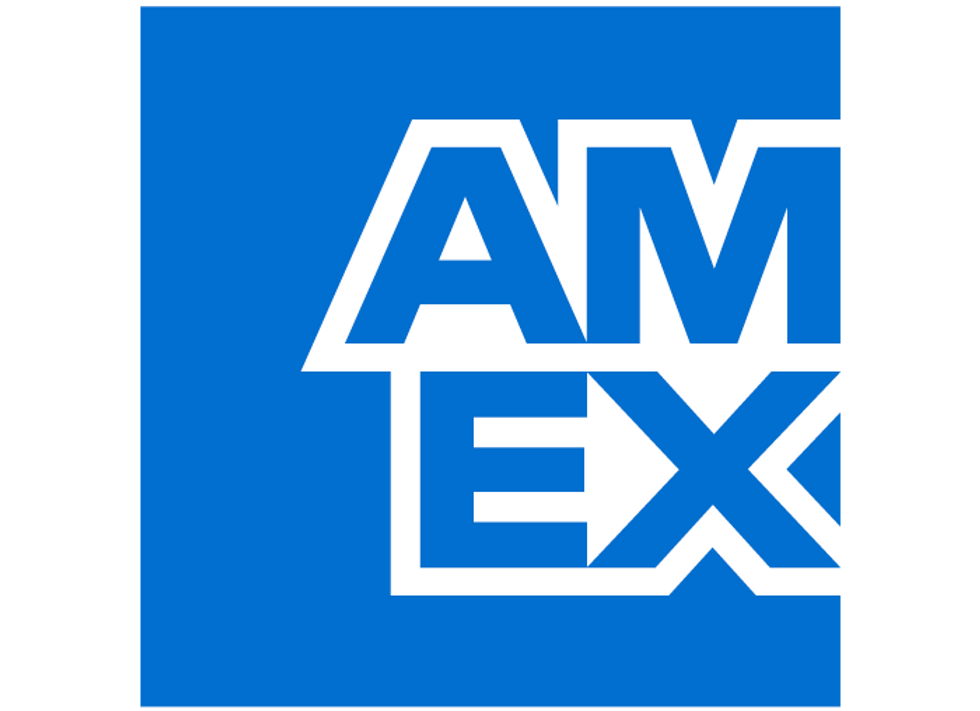 The National Geospatial-Intelligence Agency (NGA) delivers world-class geospatial intelligence that provides a decisive advantage to policymakers, warfighters, intelligence professionals and first responders. Anyone who sails a U.S. ship, flies a U.S. aircraft, makes national policy decisions, fights wars, locates targets, responds to natural disasters, or even navigates with a cellphone relies on NGA.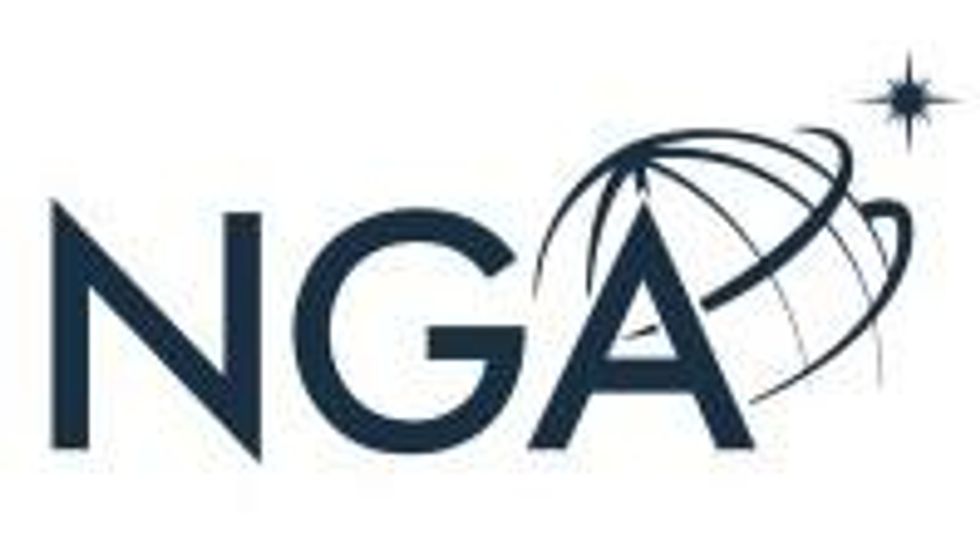 S&P Global is more than just a place to work. It's a place to learn and grow, surrounded by the best and brightest. A place to challenge yourself and advance your career. If you're a pioneer or a thinker, there's a role for you to play in our mission to help accelerate progress in the world.
S&P Global provides essential intelligence for companies, governments and individuals to make decisions with conviction. Our legacy is built on an unwavering ability to deliver data and insights that are vital to the world's economy.

In 2005, Smartsheet was founded on the idea that teams and millions of people worldwide deserve a better way to deliver their very best work. Today, the company delivers a leading cloud-based platform for work execution, empowering organizations to plan, capture, track, automate, and report on work at scale, resulting in more efficient processes and better business outcomes.
Smartsheet went public on the New York Stock Exchange in April 2018 and currently enables collaboration, better decision making, and accelerated innovation for over 76,000 domain-based customers in 190 countries, including 96 of the Fortune 100.
Smartsheet is a passionate team of 1500+ employees spanning offices in Seattle, Boston, London, Edinburgh and Sydney.

Together we can create change. Together we can make an impact. And the only way we can tackle the challenges of a fast-changing world is with people like you. Powered by integrated digital tools of today, you'll provide services, build innovative products and technology solutions that will refine the ways we work and support our clients. The firm is committed to gender equality and focuses on creating an inclusive culture that develops our people to be future leaders.
Our purpose, vision and values are what connects the more than 284,000+ people across the PwC global network of firms and helps distinguish us in the marketplace and with our clients. Discover more about the firm including our impact on society, our commitment to creating a culture of belonging, and how we are investing in technology and our people. Our culture will encourage you to speak up and challenge conventional thinking, and our environment will offer you structured mentorship tailored to your professional development. The PwC experience includes an inclusive workplace community, a culture of flexibility, infinite learning opportunities and personalized coaching supporting career development. We care for our people and are committed to inclusion, understanding and respect for all. The only way we can tackle the challenges of a fast-changing world is with people like you. Explore our careers podcast hub and learn more about what it's like to work at PwC through the voices of our people.

Follow Raytheon Technologies To Get Updated When They Post New Roles On PowerToFly! Raytheon Technologies (NYSE: RTX) is an aerospace and defense company that provides advanced systems and services for commercial, military and government customers worldwide. The company was formed in 2020 through the combination of Raytheon Company and the United Technologies Corporation aerospace businesses, and is headquartered in Waltham, Massachusetts. Our values span the enterprise and drive our actions, behaviors and performance. TRUST We act with integrity and do the right thing. RESPECT We embrace diverse perspectives and treat others the way they want to be treated. ACCOUNTABILITY We honor our commitments, expect excellence and take pride in our work. COLLABORATION We share insights, learn together and act as a team. INNOVATION We experiment, design, build and transform with speed and agility.
Diversity & Inclusion. A diverse company is a strong company. The people of Raytheon Technologies come from different backgrounds. We value our different perspectives and styles of solving problems. We leverage those unique voices to generate solutions for a united and singular purpose: to define the future of aerospace and defense.


Our Silver Sponsor
At Esri, we build cutting-edge geographic information system (GIS) technology that our customers use to solve the world's most complex challenges: slowing climate change, stamping out disease, designing a better city, fighting crime, and much more. Our ArcGIS software is helping communities around the globe respond to the COVID-19 pandemic by monitoring the surge, managing testing sites, aiding essential workers in finding childcare, mapping food and essentials, and keeping residents informed and safe.
We believe having a diverse workforce makes us stronger as an organization. When employees of different backgrounds, cultures, nationalities, and perspectives come together, brainstorming and solutions are more diverse, resulting in innovative products. This also helps our employees feel a sense of inclusion and belonging. A number of employee-led groups exist for colleagues with similar backgrounds and interests, and their allies, to support one another. Connections are made via networking events, "lunch and learn" educational sessions, and the many channels of our internal communication platform. Some of the more established groups include Black, Hispanic, Asian, veteran, LGBTQIA+, and women in tech employee communities with others frequently being created.


Our Media Partner
The Multicultural Media & Correspondents Association (MMCA) is a growing group of Black, Indigenous, and People of Color (BIPOC) media stakeholders, advocates and allies resolved to get more content, more ownership, more impact, and more control of our story and of where, when and how its told. The key pillars of our effort are (1) coalition building, (2) awareness and advocacy, (3) constructive engagement, (4) stakeholder assistance, and (5) honoring BIPOC media excellence.

READ MORE AND DISCUSS
Show less