GET EMAIL UPDATES FROM POWERTOFLY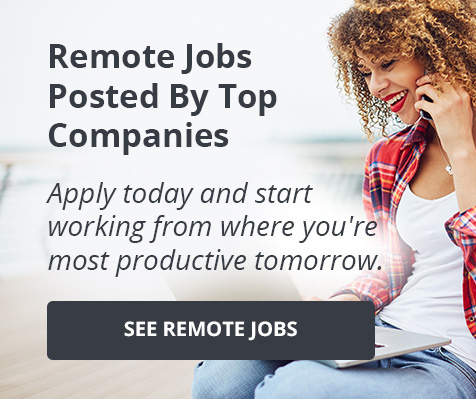 PagerDuty
Remote Work Tips: Fostering Belonging in a Distributed Environment
💎 We're living in times when remote work is becoming more and more typical for employees. And many companies have organized hybrid workplaces, with some people coming to the office and some working from home. How can teams foster belonging in this kind of distributed environment?
📼 Play this video to get three top remote work tips on how to foster belonging in a distributed environment. You'll hear from Phylicia Jones ("PJ"), Senior Director of People Development at PagerDuty, who shares her experience when it comes to connecting and staying engaged on a distributed team (like the one at PagerDuty).
👉Want to work at PagerDuty? They're hiring! Check out the company's open jobs:
Senior Engineering Manager (Lisbon) https://bit.ly/PagerDutySrEngManagerPTF
Senior Software Engineer - Platform (remote!) https://bit.ly/PagerDutySrSoftwareEngPTF
VP Partnerships (remote!) https://bit.ly/PagerDutyVPPartnershipsPTF
📼 Tip #1: Share Your Story. In a remote work or hybrid environment, you may find it challenging to build a genuine connection with your team. So you should find ways and opportunities to share pieces of yourself with others so they can see and know your whole self at work. Each time you connect with others, it's an opportunity to share a story, whether it's in an interview, a one-on-one, or in a team meeting. Share a piece of your life! What makes you "you" outside of your role? What experiences energize you? Share how you are really feeling, versus always saying, "I'm fine," so you can be more present at work. That's how you humanize moments that matter and connect with others.
📼 Tip #2: Be Curious, Always. Now with remote work, most of our interactions are behind a screen. To help foster belonging within your team, take a genuine interest in understanding how people think and feel. Remember, a lot happens that we can't see or read. So ask more questions! You can reach better decisions, outcomes, and ideas when everyone can have a voice, share a point of view, and give input in a way to move forward. Invite people in by asking for their opinions. That way, you'll open up a powerful dialogue that includes people and creates an engaging and healthy debate.
Tips for Remote Work Team Connections: Be Present
Phylicia advises to be present and always listen. The more aware we are of our actions and how we impact others, we can better connect and engage with everyone. But this requires us to be present in each interaction. We must listen to what is said, along with what is not said.
📨 Are you interested in joining PagerDuty? They have open positions! To learn more, click here: https://bit.ly/PagerDutyPTF
Get to Know PJ
Phylicia "PJ" Jones is a driven global talent and organizational development professional with 12+ years of experience advising and working for organizations in the areas of organizational and talent development and transformation. PJ has expertise in managing projects, collaborating and leading teams, executing programs and processes in employee and leadership development, training facilitation and delivery, learning content development, communications, and change management. In addition, she's passionate about implementing solutions to improve talent performance and business operations to achieve organizational goals.
More About PagerDuty
Latest News: PagerDuty made Parity.org's Best Companies for Women to Advance List 2021!
PagerDuty was founded in 2009 by three innovative software developers who knew what it was like to carry the pager for "always-on" cloud services. What started as automating on-call rotations has evolved into a multi-product platform that helps companies of all sizes proactively manage their digital operations so their teams can spend less time reacting to incidents and more time building for the future.
READ MORE AND DISCUSS
Show less