GET EMAIL UPDATES FROM POWERTOFLY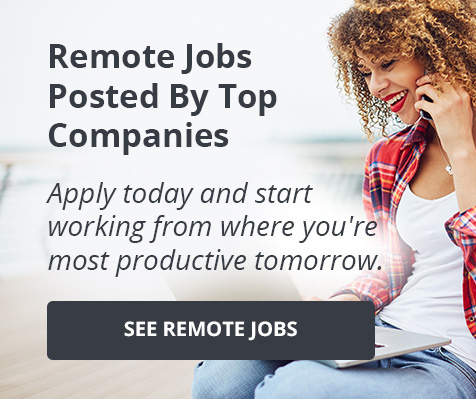 Flywheel
💎Starting an executive job search? Watch the video to the end to find out how to apply for a position at Flywheel!
📼A successful executive job search requires you to prove that you are passionate, focused, and a results-driven person. Nikki Carlson Cullina, Senior Manager of Talent & Operations at Flywheel, shares helpful advice for you to join a team whose goal is to harness the talent and get everyone moving in the right direction.
📼Your executive job search should include some background research. While no one at Flywheel expects you to be an expert in medical imaging, a little background information will help you get a better understanding of what the company does and how it provides value to its customers. You should also go to the conversation with the recruiters with enthusiasm. That way, they'll get a better sense of who you are and what you're passionate about. Show engagement and you'll get closer to your goal!
📼 Is your executive job search headed to the right place? You need to look for a company whose principles you are aligned with. Flywheel's core values are straightforward: "Go steady with levity," "Better together," "Figure it out," and "Give a sh*t". The company is full of people who are passionate about what they do and the impact that they can have on the medical community. Think about these values as you're preparing for your next interview. Show a story or two that ties one of their core values to a tricky situation you've had to navigate!
An Executive Job Search Aligned With DEI
At a community level, Flywheel engages with diversity, equity, and inclusion by working with and supporting local minority-owned businesses for the company's office needs. They also provide three additional paid volunteer days to give employees the opportunity to go into their communities and make a difference. The Diversity, Equity, and Inclusion Journal Club is an employee-driven event. They gather together once a month and watch a 10 to 15 minute YouTube video or TEDx talk, or read an article about a diversity, equity, and inclusion topic and then spend 10 to 15 minutes discussing it as a small group. It's Flywheel's goal to weave diversity, equity, and inclusion into everything they do!
🧑💼 Are you interested in joining Flywheel? They have open positions! To learn more, click here.
Get to Know Nikki Carlson Cullina
If you are interested in a career at Flywheel, you can connect with Nikki on LinkedIn. Don't forget to mention this video!
More About Flywheel
Flywheel is the leading research data platform that provides all the tools needed for data curation, image processing, machine learning workflows, and secure collaboration. By leveraging cloud scalability and automating research workflows, Flywheel helps organizations scale research data and analysis, improve scientific collaboration and accelerate discoveries.
READ MORE AND DISCUSS
Show less