GET EMAIL UPDATES FROM POWERTOFLY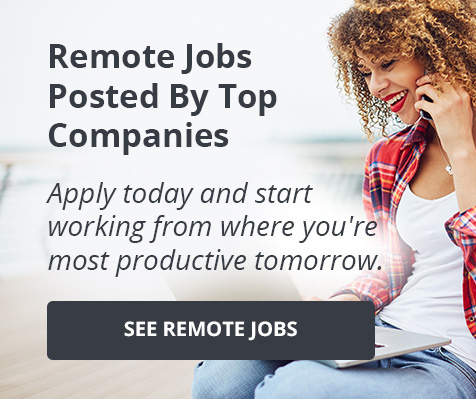 Splunk
💎 Prepare for a remote job interview with these tips from a Splunk recruiter. Watch the video to the end to learn about the company's application process and how you should toot your own horn to stand out!
📼 Yes, that's right- a remote job interview is the place to toot your own horn! Get super-valuable tips from Sophia Hall, a Senior Recruiter for Sales at Splunk, who'll take you through the company values and culture and help you with some insights into the interview process.
📼 How should you prepare for a remote job interview? The first recruiter tip is to be well prepared: If you can show how you researched the company, the role, and the interviewer themselves, that means you'll want to learn as much as possible about Splunk's products, their go-to-market strategy, competitors, and challenges. And this is what recruiters like Sophia want to see! You can find a lot of great info on Splunk's website, on their YouTube channels (there's a bunch of them!), and by researching what customers and analysts have to say about the company. Make sure that you review the job description and familiarize yourself with the skills and experiences the particular role demands. And don't forget to look up your interviewer on LinkedIn, and learn as much as you can about them. Finding something in common is always a great way to break the ice at the beginning of an interview!

📼 Prepare the setting for your remote job interview with these tips: First and most importantly, make sure that you're in a quiet space. Do show up on time! Ensure that you have a clear connection and the most recent version of whatever software you'll need to avoid any technical snags. What about the dress code? Casual is completely fine. Splunk's a tech company, so there's absolutely no need to wear a suit. Do treat the interview like a regular one. Don't get distracted by notifications on your computer or your phone! Keep in mind that they can be just as distracting to your interviewer as they are to you.
Remote Job Interview Tips - Showcase Your Skills
Splunk is a remote-first company. When Sophia's interviewing people for remote roles, she's looking to assess their passion and efficiency in working from home. She might ask about the different tools for collaboration that they've used in the past, such as Slack, Salesforce, email, Asana, JIRA, and more. Most importantly, what Splunk is looking for is your passion for working remotely.
🧑💼 Are you interested in joining Splunk? They have open positions! To learn more, click here.
More About Splunk
Splunk Inc. (NASDAQ: SPLK) brings data to every question, decision, and action to help #TurnDataIntoDoing. The Splunk platform is designed to remove barriers between data and action so that everyone thrives in the Data Age. Splunk is empowering IT, DevOps, and security teams to transform their organizations with data from any source and on any timescale. With more than 7,500+ employees in 27 offices worldwide, they're building a future where data provides clarity, elevates discussion, and accelerates progress for innovators in IT, security, DevOps, and more.
READ MORE AND DISCUSS
Show less