GET EMAIL UPDATES FROM POWERTOFLY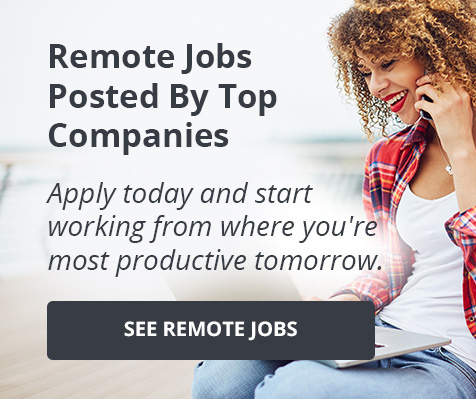 PowerToFly Hires
💎Get to know the marketing team at PowerToFly! Watch the video till the end to learn all about our open remote jobs with this team and more. If you're interested in marketing and wish to work from home starting in 2022, this may be the place for you!
📼 Are you a marketing professional currently looking for remote jobs? If your ideal workplace is a fast-paced global community with a mission to change the world, then this is your chance to apply to the marketing team at PowerToFly. In this video, you'll meet Lauren Hagerty, senior director of marketing and community at PowerToFly, who will tell you all about the marketing team, what she's looking for in a new candidate, and how you can start and launch a successful career at our mission-driven organization.
📼 When applying for remote marketing jobs, it's essential to consider your soft skills. Because we're a global team, communicating clearly, efficiently, and effectively is a top priority for Lauren and the rest of your potential new teammates. There are many ways to show you are a clear and effective communicator right from the interview process. It starts with making sure you're replying promptly and in grammatically correct English to all your emails. We also want to see if you're curious and listening to the people you're speaking with during your interviews. So ask questions! As Lauren says, there's no such thing as a dumb question.

📼 If you're applying for one of our remote marketing jobs, you should know that we're super proud of our diversity on the marketing team and at PowerToFly overall. It's our mission to provide opportunities and advancement for underrepresented talent to thrive. And what better place to thrive than the company that's putting that message out into the world? If you join the team, you'll have the support of more than 25 diverse people to bounce ideas off of in a non-judgmental forum. We are here every single day to make sure that you are succeeding and growing in your career and doing the things that make you happy as an individual.
Inside the Marketing Team - Handling Feedback in Remote Jobs
If you make it to the interview process at PowerToFly, you're definitely going to be asked this question: "How do you like to give and receive feedback?" Giving and receiving feedback is crucial to your success at PowerToFly! Because we are a globally remote team, there are lots of different cultures and lots of different communication styles taking place at all times. That's why giving and receiving feedback is one of our values at PowerToFly.
🧑💼 Are you interested in joining PowerToFly? They have open positions! To learn more, click here.
Get to Know Lauren
Lauren Hagerty is a passionate community builder looking to forge meaningful connections between humans and brands making a difference. If you are interested in a career at PowerToFly, you can connect with Lauren on LinkedIn!
More About PowerToFly
PowerToFly was founded to fast-track economic equality by upskilling and connecting underrepresented talent to roles in highly visible sectors. We achieve our mission daily by connecting diverse talent to free live virtual events with decision-makers from companies, whether they're looking to change their career or happy in their current role. We also feature upskilling content and host summits with industry leaders to create diverse, inclusive, and equitable workplaces. We are women-led, intersectional, and focus on empowering underrepresented talent across all races, ages, ethnicities, sexual orientations, abilities, veteran statuses, and gender identities. We welcome allies.
READ MORE AND DISCUSS
Show less