GET EMAIL UPDATES FROM POWERTOFLY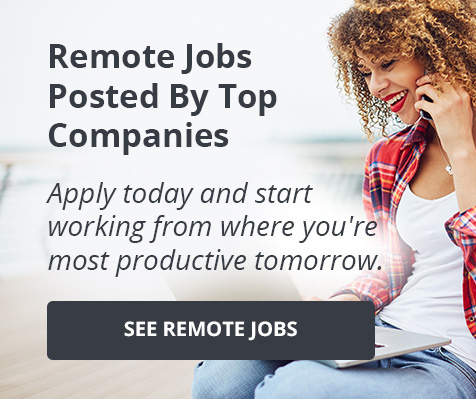 Tackle.io
💎You don't want to miss these resume hacks from a recruiter at Tackle! They can help you stand out as a candidate when applying for a job opportunity. Watch the video to the end to know more about the company!
📼Get some resume hacks from Michele Webb, Recruiting Specialist at Tackle, who also goes over Tackle's application and interview process.
📼Resume hacks: So, what are recruiters looking for when reviewing resumes? First off, relevant experience. Michele recommends creating a slightly tailored version of your resume for each job profile that you apply for. Secondly, make sure you're offering clear and concise messaging: as Michele puts it, your resume should be easily digestible and well-organized for the reader. Lastly, be creative! Whether by adding your personal interests, a professional photograph, or even a unique resume design. Recruiters want to see who you are.
📼Once you've polished your resume with these great hacks and applied for a position at Tackle, here comes the interview process: For most roles, the typical process includes four steps, including a conversation with the recruiting team, the hiring manager, various stakeholders of the role, as well as leadership within the organization that you'd be reporting into. For technical roles, you will also be asked to complete a technical assessment.
After You've Made Your Resume Shine With These Hacks, Prepare For Your Interview!
Michele talks about some things that can happen during an interview with Tackle. First off, dress: wear something that's comfortable, but also make sure to be putting your best foot forward. Recruiters do see this as a professional interview, so dress accordingly. Secondly, video positioning: make sure that nothing is going on behind you. As an experienced recruiter, Michele recognizes that things can happen, like kids barging into the office, or dogs barking outside. Don't let those things frazzle you! The interviewer will completely understand if something like that happens. But, definitely do your best to minimize those distractions.
🧑💼 Are you interested in joining Tackle? They have open positions! To learn more, click here.
Get to Know Michele
Michele is an experienced recruiter with a demonstrated history of working with a global high-growth Talent Acquisition team. She actively sources, screens, and manages the interview process for candidates within the Marketing, Customer Experience, Business Development, Sales, and People & Culture departments. Michele strives to create and maintain a workplace where all employees are able to utilize their skills and experience to accomplish a common company goal; she does this by ensuring that candidates brought into the work front are a good fit with the company values and feel valued and accomplished in their work. If you are interested in a career at Tackle, you can connect with Michele Webb on LinkedIn. Don't forget to mention this video!
More About Tackle
Tackle enables software companies to accelerate and operationalize the use of Cloud Marketplaces like AWS, Microsoft, Google Cloud, and Red Hat, without the need for significant engineering resources. Their platform and team come together to make it easier for their customers to build, grow, and scale their Marketplace businesses. Tackle works with leading software companies like Auth0, CrowdStrike, HashiCorp, Lacework, New Relic, VMware, and many more at every stage—from startups to enterprises. They recently raised a $100M Series C round and are backed by three of the world's top SaaS investors—Coatue, a16z, and Bessemer Venture Partners—as they continue to execute on our mission to positively transform the way that software is sold.
READ MORE AND DISCUSS
Show less