GET EMAIL UPDATES FROM POWERTOFLY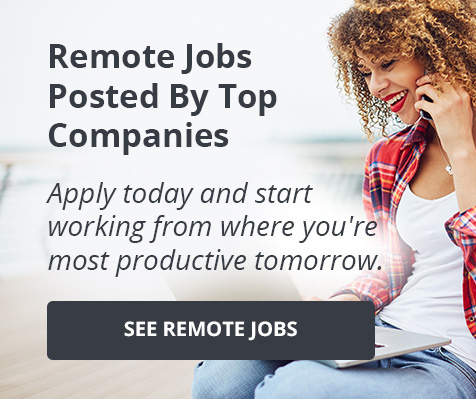 Work & Co
💎Prepare for your upcoming interview with Work & Co company with these recruiter tips! Watch the video until the end to learn all about their application process.
📼 Apply for your next job at Work & Co, the company dedicated to designing, building, and launching digital products such as mobile apps, websites, e-commerce platforms, in-store digital technologies, digital kiosks, bots, and other digital experiences. Hear some tips and tricks from Diana Mulladzhanova, Lead Recruiter at Work & Co, about the company's application/ hiring process and work environment.
📼When preparing for an interview with Work & Co, it's essential to know the ins and outs of the company's application process. It begins with submitting your resume through Work & Co's career site. If you're applying for a design/writing position, make sure you have your portfolio linked to your application. After you've scheduled your first interview, you should get to know your interviewer: Review their LinkedIn profile and learn about their career path. During the interview, talk to your recruiter about your background. Diana recommends sharing real-life experiences as examples: describe the experience, and the problem and challenges you faced, showing how you collaborate successfully on a team. How did you solve the problem? And provide details of what happened after the action you took. Storytelling goes a long way and gives the recruiter a detailed picture of your responsibilities, decision-making abilities, and organizational and communication skills.
📼 At Work & Co, collaboration is at the core of the company values. The success of developing products relies on a well-defined set of goals and KPIs that everyone involved gets behind. So they care about building a safe team environment where everyone respects each other's opinions and reaches for the same objective. Collaboration also means being hands-on, no matter the level: you'll always be involved in creating the product!.

Work & Co - A Young Company's Commitment to DEI
Diana explains that as a young company, it's extra crucial for Work & Co to lead the way and set new standards for diversity, equity, and inclusion. The company's working to embed these values into their practices, from recruiting and retention through the actual projects that they launch into the world. Last year, Work & Co committed to specific actions for diversity, equity, and inclusion. They established an ERG structure, including groups dedicated to Black, Asian, LatinX, and LGBTQIA+ team members, adding more D&I training and tools to support dialogues around race -- creating a safe space for uncomfortable conversations.
🧑💼 Are you interested in joining Work & Co? They have open positions! To learn more, click here.

Get to Know Diana
If you are interested in a career at Work & Co, you can connect with Diana Mulladzhanova on LinkedIn!
More About Work & Co
Work & Co is a 400-person digital product company with offices in the United States, Europe, and Latin America. The best digital products require small, senior teams who are hands-on from start to finish. Their clients — IKEA, Apple, Epic Games, Nike, Gatorade, Mercedes, Aesop, Vistaprint, ALDO, and other admired companies — participate directly in an iterative process based on rapid prototyping, continuous testing, and fewer large meetings. No timesheets, just fully-dedicated teams. Forrester Research calls this company's approach "a model to follow."
READ MORE AND DISCUSS
Show less