GET EMAIL UPDATES FROM POWERTOFLY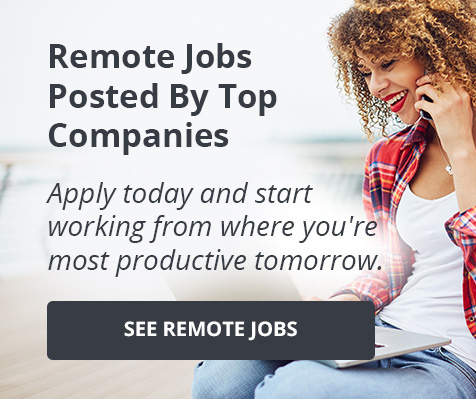 LetsGetChecked
💎 Professional development is not error-free, but you can learn from that! Watch the video to the end to get some valuable advice for your career development in the engineering world.
📼Your professional development in engineering is easier if you follow a path. Play this video to get three top tips to build a successful career. You'll hear from Tiago Oliveira, principal software engineer at LetsGetChecked, who shares his own experience.
📼Principles for your professional development. Tip #1: strong work ethics. Treat people exactly as you like to be treated. Adopt a positive attitude. Cultivate relationships with positive coworkers. Collaboration and teamwork should be on top of your mind. "We" should be used instead of "you" or "them". Be consistent with what you say and do and make sure you follow good examples.
📼Professional development is beyond your comfort zone. Tip #2: embrace uncertainty. Whenever possible, take risks and say hello to challenges. Try not to stick to something you've mastered. Keep an open mind to other types of practices but don't expect to be challenge-less. Talk with your manager and be aware of new opportunities. If you make mistakes, keep calm, fix them, continue, and don't forget to learn from them. To be ready for any challenge you must truly believe in your abilities.
Professional Development Is a Work in Progress - Tip #3: Keep Developing
Start to identify the most requested technologies based on your goals. Study hard and read a lot. Invest in training and certifications. Surround yourself with the right people, build strong relationships and, if possible, find a mentor. Don't hesitate to ask for help. Never forget to share your knowledge with others. Adopt a continuous learning approach and try to apply the new skills as soon as possible.
📨 Are you interested in joining LetsGetChecked? They have open positions! To learn more, click here.
Get to Know Tiago Oliveira
Tiago is a senior architect and manager with a focus on cloud-first, distributed, and integration solutions in Azure/AWS. He has an extensive experience in integration, cloud, and microservices solutions architectures. If you are interested in a career at LetsGetChecked, you can connect with Tiago on LinkedIn. Don't forget to mention this video!
More About LetsGetChecked
LetsGetChecked is a virtual care company that allows customers to manage their health from home, providing direct access to telehealth services, pharmacy, and laboratory tests with at-home sample collection kits for a wide range of health conditions including Sexual Health, Cholesterol, Diabetes, Thyroid, Coronavirus (COVID-19), and more. Founded in 2015, the company empowers people with the care they need to live longer, happier lives. Today, LetsGetChecked is a leader in healthcare innovation with an end-to-end model including manufacturing, logistics, lab analysis, affiliated physician support, and prescription fulfillment, which provides a seamless user experience and a convenient, reliable and secure healthcare experience.
READ MORE AND DISCUSS
Show less