GET EMAIL UPDATES FROM POWERTOFLY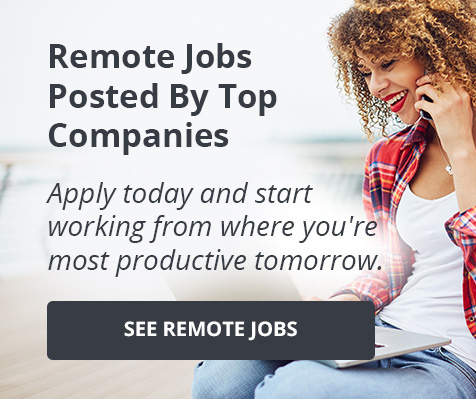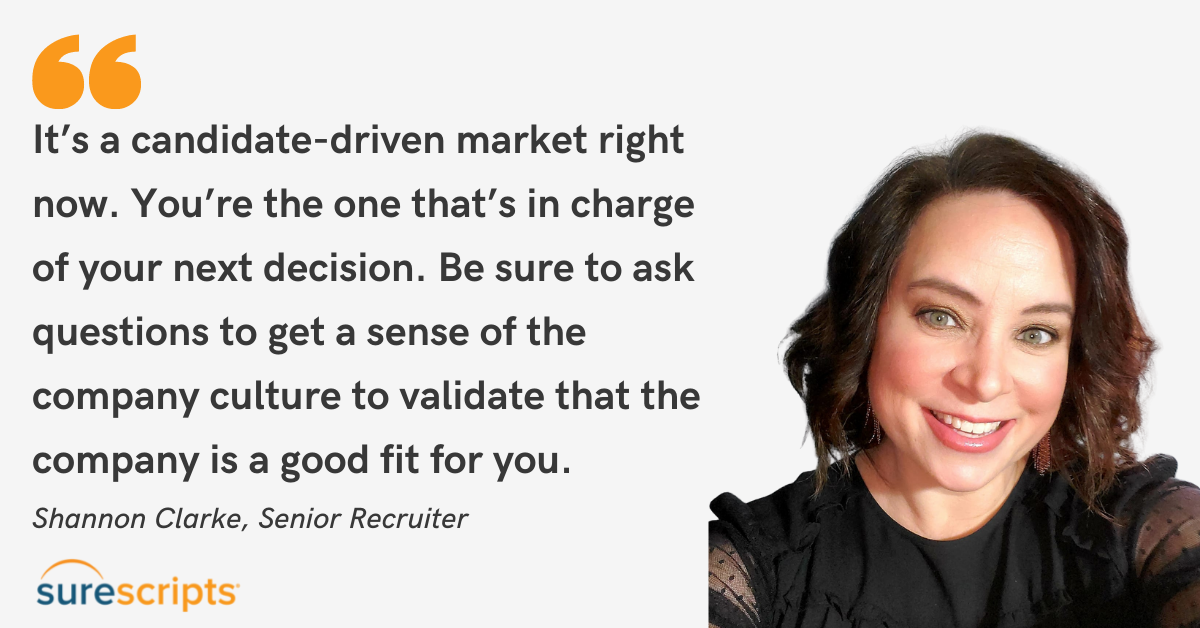 Surescripts LLC
In this digital age, job search best practices are a bit of a moving target and it's natural to have questions like: "Are one page resumes still a must?" and "What about post-interview thank-you notes or emails?"
We sat down with Shannon Clarke, Senior Recruiter at health information network organization Surescripts, to get some clarity on these questions and others to help you put your best foot forward in your next interview.
By the way, Shannon doesn't subscribe to the one-page resume rule—"Two pages are absolutely fine if you have the experience to fill them," she says—but she does love a good thank you note! "I think thank you's are great. You should do it and be thoughtful about it—don't write a novel, people are busy!" she says, laughing, "but they appreciate that sincere thank you and I often hear from hiring managers who are pleased when they receive one."
Read on for the other pieces of wisdom she's acquired in her 15+ years of recruiting and conducting interviews!
Five tips for preparing for your interview
Start with the job description. "If you start with reviewing the job description, you'll be able to ground yourself in what they are looking for and how [you] fit in," explains Shannon. "Look at both the responsibilities and qualifications, because many times you can try to figure out what they might ask you based on that."
Practice your pitch. "Be able to explain your career thus far and related career experience in a concise manner. Time in interviews goes by fast," Shannon says. "If you don't walk through it and you don't practice actually saying your answers out loud, you might just get tripped up in the interview."
Be able to explain the company and what they do. Do your research to learn about the company's products and services, as well as its purpose. Start by checking the company's website to learn the ins and outs of the organization. "Then you can check out a company's presence on websites like Glassdoor, LinkedIn, YouTube and gather a variety of perspectives or see if you have any connections at that company," Shannon suggests.
Come up with questions that you care to know the answer to. "Take a few minutes before the interview and think about what you want to know," she advises. "It could be about the culture, it could be about the work, it could be about how the team works together. You want to ask in a genuine way, because it shows that you're invested in the opportunity."
Bring examples of your achievements. Don't hesitate to reveal your accomplishments by using concrete examples. "If you can quantify your experience with numbers, great, but I think the biggest deal is to be able to give an example of when and how you did something," says Shannon. "Be sure to reference the company and details of the project, and talk about both soft and hard skills that you used and displayed."
How to combat nerves
Going into an interview can be stressful and anxiety inducing. Here are Shannon's tips for keeping calm during the interview:
Give yourself a pep talk. Boost your confidence before an interview by reflecting on past successes. "Give yourself a pep talk before the interview. Think of all you have accomplished, whether it's at work or in your personal life. You got this. Be confident. Show them the best you."
Be prepared. (See tips 1-5 above!) Proper preparation will also help ease your nerves. "If you review the job description, write down applicable skills and examples, and practice answering questions in a shorter time frame, you won't feel quite as nervous."
Own your interview. "It's a candidate-driven market right now," Shannon says. "You're the one that's in charge of your next decision. Be sure to ask questions to get a sense of the company culture to validate that the company is a good fit for you."
Surescripts-Specific Advice
Working at Surescripts since 2016, Shannon has gained experience recruiting for all different types of roles and departments. "I recruit for all of our Customer Group, so anything sales or customer support related. I also recruit for our DevOps, Finance and Strategy teams" she explains. "I used to recruit for our Marketing and Legal teams too, but then we hired an additional recruiter to support our hiring efforts," she adds, smiling.
She has become an expert in scoping out individuals that fit within the Surescripts environment. Here's what she's looking for: "We like people that care about the work they do and about making a difference. We like people that want to contribute and want to continue to learn. This is a great place for that," she says.
Ready to put these tips to practice? Check out Surescripts open roles here!
READ MORE AND DISCUSS
Show less