GET EMAIL UPDATES FROM POWERTOFLY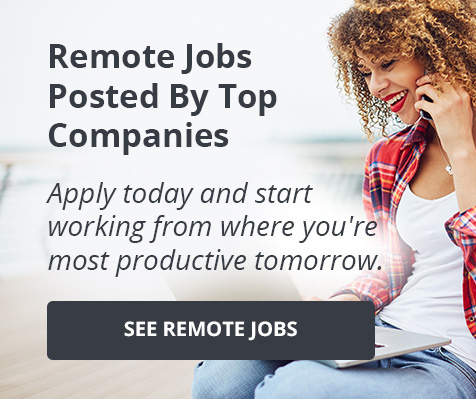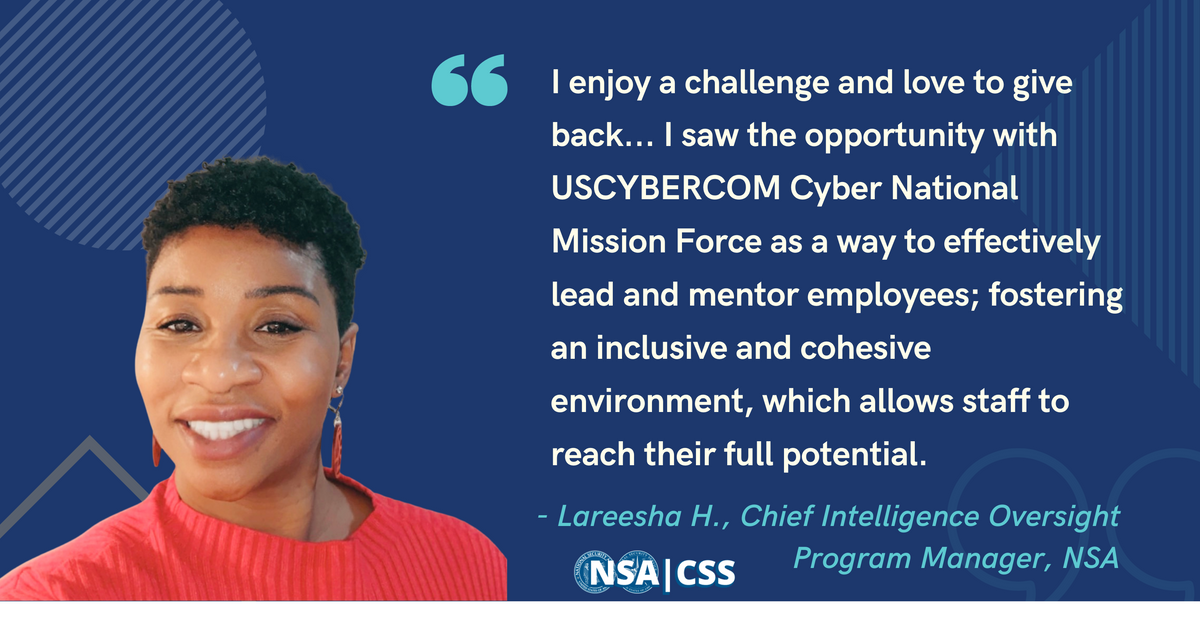 National Security Agency (NSA)
When she's not mentoring young girls, enjoying brunch, or attending poetry slams, Lareesha H works as the Chief Intelligence Oversight Program Manager at the United States' National Security Agency.
From soror to mentor — Lareesha's journey
As a military brat, Lareesha lived in many places before finally settling in Maryland in the early 90s. She attended Morgan State University and joined a legacy of educated women who valued leadership and community service at the Delta Sigma Theta sorority. After graduating, Lareesha gained work experience with the U.S. Office of Personnel Management where she learned about other federal agencies and their impact. The one that stood out to her most was the National Security Agency (NSA) because of their mission to protect national security and their values of integrity, accountability, and respect for people.
Some of Lareesha's friends and family had preconceived notions about the type of person that worked at NSA and doubted whether Lareesha would be able to land a role there, but , with a lot of hard work, some additional schooling, and a little bit of perseverance, Lareesha was able to realize her dream of working at the NSA in 2009.
Turns out, the naysayers were wrong. "[The NSA is] a place that fosters a diverse environment hiring some of the most qualified people and relentlessly protecting national security," Lareesha says.
She began her tenure at NSA working in a role conducting background investigations and determining security clearance eligibility. She then moved on to work in Counterterrorism as a Compliance Officer with the same agency.
New growth — same company
Lareesha has been able to grow and reinvent her career without moving from company to company. Applying the lessons she learned through her sorority, Lareesha constantly pushes herself to step out of her comfort zone and strive for excellence. Moving forward with her mission of continual learning, she found an internal position that would expand her skills and allow her to become an effective leader as part of the USCYBERCOM Cyber National Mission Force.
She started as a Staff Officer and now is the Chief Intelligence Oversight Program Manager. "I enjoy a challenge and love to give back to junior employees. While being a Staff Officer was rewarding; I saw the opportunity with USCYBERCOM Cyber National Mission Force as a way to effectively lead and mentor employees; fostering an inclusive and cohesive environment, which allows staff to reach their full potential."
Bumps in the road — how Lareesha overcame challenges
It hasn't always been easy. The biggest challenge Lareesha had to overcome while working at NSA was learning its culture, and she credits her mentors for helping her get through the hard times. "Working at NSA is not like any other place that I have previously worked. I learned to effectively network and have obtained three great mentors, who have taught me the ropes and paved the way for my success at NSA."
Having held a number of different positions throughout her tenure at NSA, Lareesha has grown professionally and has been able to apply what she learned to help give back by mentoring employees and providing emotional support, career guidance, and networking opportunities to her coworkers.
Professional development opportunities at NSA
The NSA has been supportive of Lareesha's evolution and encourages development and growth for all of their employees. "NSA is supportive of one pursuing self-development opportunities. [It] offers a wide range of complex courses and assistance for classes towards higher education," says Lareesha.
When Lareesha gets to the point where she has mastered her current position and feels there is nothing left to learn, her motivation to keep learning kicks in. "Knowledge is power and once you grasp that idea, it is the greatest motivation." When deciding what challenges to pursue next, she researches and applies to positions that she thinks will offer the most challenge and opportunity for growth.
Advice for women about taking ownership of their careers and professional development
1. Step out of your comfort zone and go for a position that will stretch you: Development, whether it be personal or professional, lives outside of your comfort zone. Pushing yourself to learn new skills and refine old ones is going to help you stay competitive and reach your greatest objectives.
2. Never stop pursuing self-development opportunities: It's easy to get comfortable in a role and become complacent, but don't stop learning. Stay motivated by seeking self-development opportunities that interest you and will help you reach your next career goal.
3. Make sure you have effective mentors and sponsors throughout your career: Do not underestimate the power of a mentor. Work smarter by building a relationship with someone who has been where you want to be, learning from their mistakes, and listening to their advice. When you surround yourself with people who believe in you, you have less room for self-doubt and fear.
If you're interested in the career advancement and development opportunities Lareesha has shared, check out the National Security Agency's open roles here.
READ MORE AND DISCUSS
Show less