GET EMAIL UPDATES FROM POWERTOFLY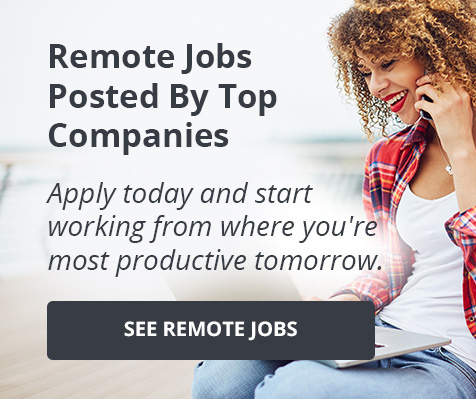 Zapier Inc
💎The transition to engineering roles is easier if you find a good team that motivates you. Watch the video to the end to learn more about Zapier's engineering team.
📼When the transition to engineering roles begins, you need to consider your options. Brittany Zenger, director of software engineering at Zapier, shares with you what their team has to offer and why you should apply for a position. The engineering team is growing and this is your opportunity to join them!
📼It's easier to transition to engineering roles if someone did it before you. Zapier's engineering team has given many opportunities to people that had non-engineering roles. They also have open positions for front-end, back-end, and full-stack engineers across the company. They are hiring on an ongoing basis for engineers, senior engineers, and engineering managers, so don't miss your chance!
📼What to expect from your transition to engineering roles? Working at Zapier provides you an opportunity to work on a product that matters to hundreds of thousands of individuals and powers an amazing amount of automation that makes life better. Automation empowers small businesses, and it empowers people to do things that would not be possible. There are so many instances where people are managing to use Zapier to do things that are life-changing!
A Transition to Engineering Roles in a Cross-Functional Team
If you decide to apply for a job at Zapier, you'll be joining a cross-functional environment. They use something called the 'EPD Trio'. Engineering, product, and design work as a trio for most teams, which means that they have a dedicated designer, they have a dedicated product manager, and they have a dedicated engineering manager who helps lead that group. That collaboration allows you to work with people across disciplines to build a better product for our users.
🧑💼 Are you interested in joining Zapier? They have open positions! To learn more, click here.
Get to Know Brittany Zenger
She grows engineering teams to their fullest potential, building business products that enable users to do their jobs easier. If you are interested in a career at Zapier, you can connect with Brittany on LinkedIn. Don't forget to mention this video!
More About Zapier
Zapier is on a mission to do automation work for everyone so that every person and every business can move forward faster. Zapier is the leader in no-code automation, enabling you to automate workflows and move data across 5,000+ apps. They work with what you work with, across your apps and tech stack, so you can make magic happen, regardless of your IT infrastructure or support team.
READ MORE AND DISCUSS
Show less