GET EMAIL UPDATES FROM POWERTOFLY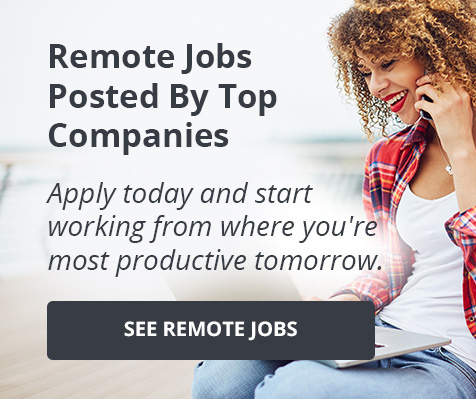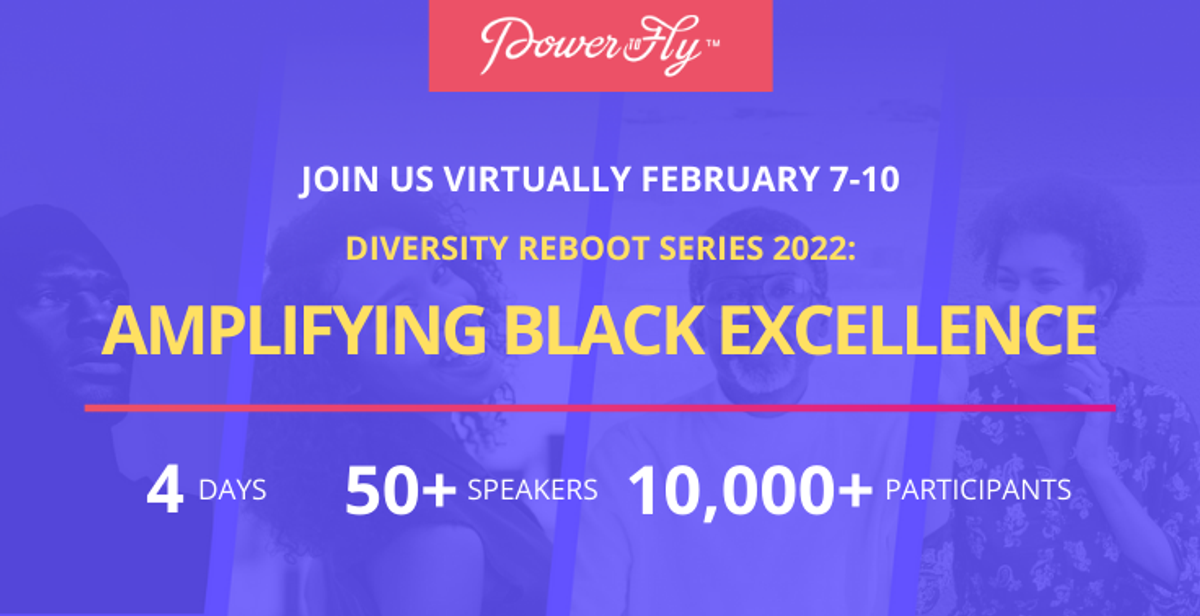 Learn more about the speakers and sponsors that contributed to our February 2022 virtual summit, Diversity Reboot: Amplifying Black Excellence; 4 days of fireside chats, panel discussions, networking sessions, and a 1-day virtual job fair.

Last week, we welcomed black leaders and their allies across various industries to share their experiences, insights, and expertise as to how black excellence can be amplified not only during Black History Month, but every day of every month, now and for years to come. In case you missed it, you can relive the entire experience
on our site.
A HUGE thank you goes out to our Gold sponsors who helped bring this event to life: American Express, Autodesk, and UnitedHealth Group, in addition to our influencer sponsors: WomenWerk, Startout, Amsterdam News, Pickens Creative, Skai Blue Media, and Sista Circle: Black Women In Tech.
At American Express, we know that with the right backing, people and businesses have the power to progress in incredible ways. Whether we're supporting our customers' financial confidence to move ahead, taking commerce to new heights, or encouraging people to explore the world, our colleagues are constantly striving to uphold our powerful backing promise to our customers and each other every day
Autodesk is changing how the world is designed and made. Our technology spans architecture, engineering, construction, product design, manufacturing, media, and entertainment, empowering innovators everywhere to solve challenges big and small. From greener buildings to smarter products to more mesmerizing blockbusters, Autodesk software helps our customers to design and make a better world for all.
Our mission is to help people live healthier lives and to help make the health system work better for everyone. A Fortune 6 company, we're focused on helping people live healthier lives while making the health system work better for everyone. Here, we seek to empower people with the information, guidance and tools to make personal health choices. We work harder and we aim higher. We expect more from ourselves and each other.
WomenWerk is a women's empowerment non-profit seeking to build power for women. We work with communities of color to bring intersectionality to the gender equality movement.
Both online and in person, StartOut offers education, networking, mentorship, and access to capital, in order to foster entrepreneurs and great business leaders in the LGBTQ+ community. Our programs are designed for you to gain confidence. With insider tips, personalized advice and inspiring events, you'll have the guts to take the leap. And to succeed.
The New York Amsterdam News was started more than a century ago, with a $10 investment. It has gone on to become one of the most important Black newspapers in the country and today remains one of the most influential Black-owned and -operated media businesses in the nation, if not the world.
A woman-led creative agency focused on sharing the dope people, places, and things that make the world go round. Pickens Creative collaborates with bold brands built on disrupting the status quo through PR, partnerships, and production.
At Skai Blue Media, we're intrapreneurs for both our company and our clients' brands. We are an extension of your brand and work creatively to present your story in ways you'd never imagine possible — to compel, resonate and sustain, move the needle, strike all the right notes, and most importantly make a meaningful difference. We are experts at delivering the strategy and exposure you need, on the platforms you covet, and maybe even some you haven't heard of yet. While you focus on building your business…We help you share your unique narrative, shape your brand and most importantly your legacy.
Sista Circle: Black Women in Tech is a solidarity group dedicated to supporting the work of Black Women in the technology (BWiT) industry from across the Diaspora. Established in April 2017, Sista Circle: BWiT is rooted in the deep history of fellowship groups of Black women in the United States.
Learn About Other Companies That Joined Us:
Check Out A Few Clips From Amplifying Black Excellence:
Meet These LGBTQIA+ Black Founders: Chris Witherspoon & Braxton Fleming
Bringing All of Who You Are to the Roomwww.youtube.com
How Black Writers are Gaining Ground in Publishing: Tamika Newhouse
Understanding Who You Are as an Artistwww.youtube.com
Why Authenticity Is Key To Elevate Your Career: LaFawn Davis
You Have the Power to Demand a Safe Environmentwww.youtube.com
READ MORE AND DISCUSS
Show less