GET EMAIL UPDATES FROM POWERTOFLY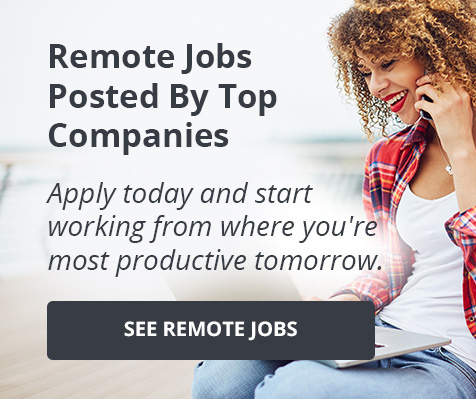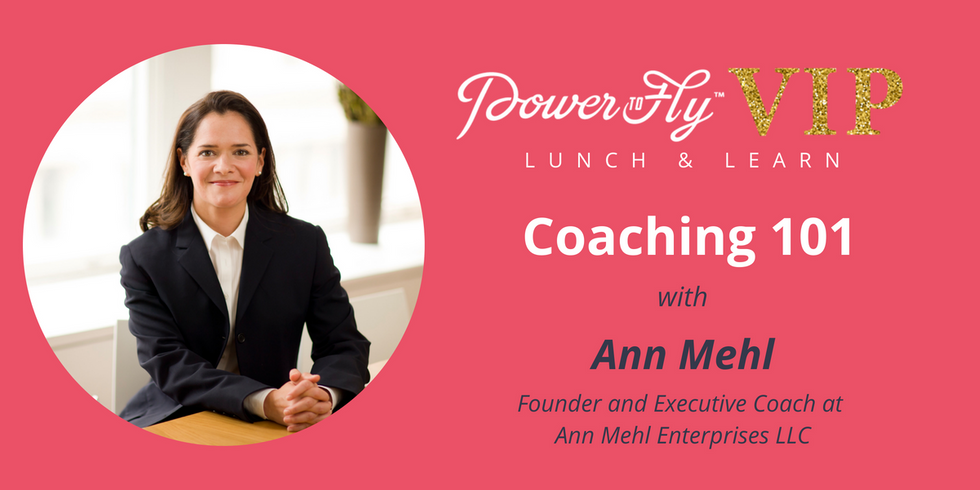 Women at Work
Our VIP Lunch & Learn With Executive Career Coach, Ann Mehl
Ann Mehl is a top-ranked executive coach and career strategist based in New York City. She coaches, speaks, and writes about how to navigate the changing world of work.
After years of experience in executive recruitment, Ann founded her own company, Ann Mehl Enterprises, LLC. Since launching in 2005, Ann has advised and coached men and women from all walks of life. In fact, Ann has clocked over 10,000 hours of one-on-one coaching.
On Friday, June 22nd, Ann sat down with a small group of PowerToFly VIPs and provided valuable information about career coaches and how they help others. Would you like access to exclusive chats with successful women like Ann? If yes, then click here to become a PowerToFly VIP and join our community of women here to empower one another.

Q: What exactly is a coach? How do I know if I need one?
Ann Mehl: Coaches help healthy people get healthier, and a career coach should do just that. A career coach should be a partner throughout your career journey, and advocate for whatever goals you're looking to reach. There are all different kinds of coaches, from life coaches, executive coaches, to mindfulness coaches. Similar to a therapist, we're bearing witness to someone's situation, such as the story and journey they've had to date. We're listening for all those details and moving forward from there - setting goals and holding people accountable for those forward moving actions.
If you're feeling stuck (that's a great word for wanting a coach—if you're "stuck" on something), then it's probably time to find a coach, or if you're feeling a lack of support. If you don't have a full network or a platform like PowerToFly a coach could be a valuable supporter or cheerleader for you.
Q: What does the first coaching session look like? Do you use any personality tests prior to your first session?
AM: Even before the first session, I do a free consultation where I'll try to figure out what's at play, why does this person need a coach at this very moment, and I'll share a little about me and my background so we can both determine if we'll be a good fit together. At the first session I'll have my client fill out an intake form, which is a series of questions helping me to benchmark the goals we're going to achieve throughout our sessions, as well as establish guardrails to achieving those goals.
I'm a huge fan of the HBDI (Herrmann Brain Dominance Instrument) assessment. I think it's really useful to help individuals find out how their brains are hard-wired and how it applies to how they communicate. I may not launch a session with this, but many times I do assign this test as homework, and as something we can debrief with at a later session.
Q: What's the difference between a coach and a mentor?
AM: When I think of a mentor, I think of someone almost like a family member who puts you in touch with a friend of theirs who has, for example, just done well in business. Generally speaking, that person can be a great mentor, meaning the conversation is free, and it's overall broad guidance around best practices. That kind of exchange is also open-ended. So, I think of it as sort of a "call a friend"—someone you can call into for advice. The coaching relationship is slightly different because, first, you pay for it, so there's a frame and structure around it. There is also often a time frame, too—so you agree to a number of sessions or arch of time. And then I'd say that the coach is often specialized. They may not be a generalist overall, in say, business, but they might have a niche that relates to the thing that you're trying to solve for. For example, if it's a life issue, you might find a life coach who specializes in health and wellness. If it's an executive coach, and you're trying to build a business, then they might have that niche. So, I think that's a slight differentiator than a person who's a general mentor.
Q: Should I be looking for a coach in the same field as me?
AM: I do get these question a lot, like "Do you get the world that I've lived in?" or "Have you worked with VCs?" People want to know if a coach understands their field as well as they do because if not, then that person doesn't want to waste an hour catching up the coach on what they do. There is a part of me that says, similar to the type of training that we get as coaches, we are looking for the thing behind the thing. And so, what's the presenting data isn't always the problem, if there is even a problem. And therefore, some of it is just is surface information - it doesn't matter if we're talking fashion industry, tech software company or financial company. That being said, I can appreciate that you save a lot of time when you work with someone who understands lots of parts of the business or the ecosystem that you're in. So, I would say the answer to this question is if you can, whether they've worked with other people in your similar role or field, or if they've done the job you have right now, then Bingo! That's beautiful. But, if not, I would say just be careful not to hold it against the person because if they're very insightful, very studied, with credentials, and years of experience, you might be surprised that they can reach in and understand some of the nuances of what you're trying to figure out even though they've had a different journey.
Q: Are coaches available to people with a limited budget?
AM: There are a wide array of coaches available in today's day and age, from virtual to in-person coaching. If you're concerned that you won't be able to have a long-term relationship with someone because you can't afford it, then check out the schools that give coaching certificates. For example, Columbia, the Hudson Institute of Coaching, and New York University would all have recent coaching grads with individuals looking to launch their practice and are eager to start working with people. They may not have the highest rates in town, but they would probably do great work with you and are definitely excited to build their clientele!
READ MORE AND DISCUSS
Show less