GET EMAIL UPDATES FROM POWERTOFLY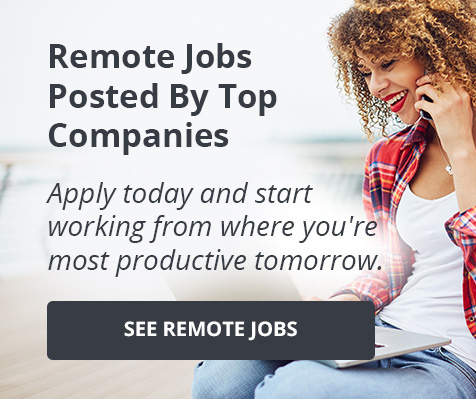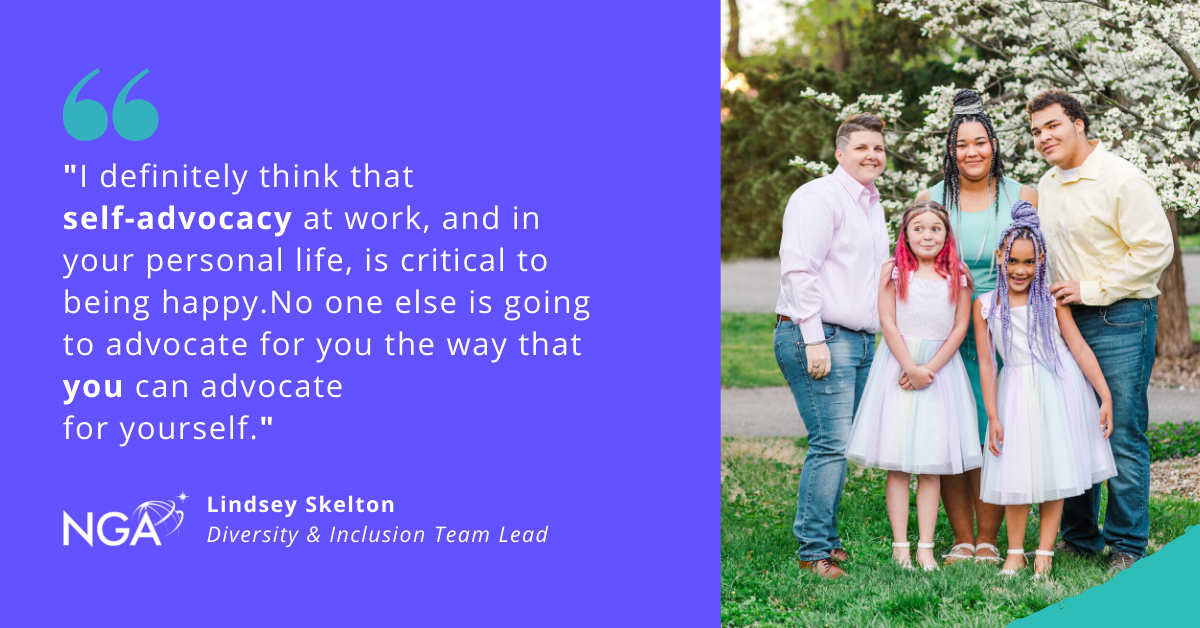 National Geospatial-Intelligence Agency
The word 'home' has a unique meaning for Lindsey Skelton.
Although she's lived in St. Louis, Missouri her entire life, she understands that home isn't a specific location— it's a place where you feel like you belong. And she does her best to create a safe, inclusive space for others, whether that's at work as NGA's Diversity and Inclusion Program Manager or at her house, which she's opened to over 40 foster children in the past six years.
Now living with her four adopted children and 9 furbabies, Lindsey is focusing her energy on developing NGA's Diversity, Equity, Inclusion, and Accessibility (DEIA) strategy and training her colleagues on how to advocate for themselves and others. We recently sat down with Lindsey to hear more about her journey as well as her top tips for self-advocating.
NGA born and raised
When Lindsey scored her first college internship with NGA, it was no surprise to her parents. "Both of my parents worked at NGA and their predecessor organizations," explains Lindsey. "I remember listening to [their] stories around the dinner table." So when she was offered a full-time position in Human Resources, she didn't think twice before accepting.
Since then, Lindsey has worked in a number of different positions at the Agency, from geospatial open source research to foundation GEOINT contracts to DEI. "There's an enormous amount of opportunity for growth and mobility both laterally and upward [at NGA]."
The Agency has supported her on her career journey by giving her the space to create her own positions and opportunities to complete two masters degrees and multiple certifications. Through the support and learning opportunities, she transitioned into her most recent position as a Team Lead in DEIA (Diversity, Equity, Inclusion, and Accessibility).
You don't have to be one to join one
Lindsey has been interested in DEIA ever since she can remember. "I think a lot of it came from the fact that I felt different from my peers as a child," she explains. "I came out as a lesbian when I was a teenager and I experienced different levels of discrimination throughout my childhood and adolescence."
With her personal experience and DEIA-related coursework under her belt, Lindsey spends most of her time creating DEIA frameworks to further NGA's impact on underrepresented groups and supporting internal Special Emphasis Program (SEP) Councils. "I'm able to ensure that DEIA initiatives are occurring around the Agency and that everyone is treated with respect and dignity."
Similar to Employee Resource Groups, SEP councils give employees the opportunity to grow professionally and a safe place to advocate for themselves and others. "Our tagline is 'you don't have to be one to join one,'" explains Lindsey. "So if you don't see yourself within any of the councils, you can still join!" For example, there are several men on the federal women's program council. In this case, "we stress that men have the opportunity to use their voice and their privilege to help advance opportunities for women."
3 tips to advocate for yourself and those around you
Whether championing for a new role or providing children with a safe home, Lindsey advocates for herself and others in all aspects of life. "I definitely think that self-advocacy at work, and in your personal life, is critical to being happy," she explains. "No one else is going to advocate for you the way that you can advocate for yourself." Based on her experiences, she suggests three main actions to make advocacy a bit easier.
Tip 1: Champion and value yourself. Celebrating and supporting diversity starts by valuing your full background—including race, gender, culture, and values. Value your experiences and your perspective, even if it's different from others'.
Tip 2: Speak up for yourself. Communication is key and speaking up for yourself "will give you more control over making your own choices in your life making it easier to stand up for your rights." This, in turn, helps those around you to better understand what you think, what you want, what you need, and how they can support you.
Tip 3: Believe in yourself. "Everyone is unique, valuable, and worth the effort to advocate for themselves and to protect their rights; no matter who they are, what they look like, and who they love," explains Lindsey. "Believing in yourself will help you champion others to do the same, too."
Interested in growing your career at NGA? Check out their open roles here!
READ MORE AND DISCUSS
Show less