GET EMAIL UPDATES FROM POWERTOFLY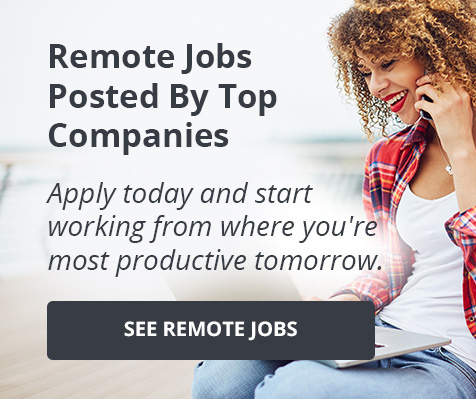 Relativity
There's a phrase in her native Polish that Monika Wąż reminds herself of each day: "If you don't learn, you're just going backward."
The Associate Product Manager at legal and compliance technology company Relativity says she would believe in a growth-centered approach to work even if she wasn't in the tech field, but that it's especially important because she is.
"Technology is changing all the time; there are more and more people learning new skills each day, and you need to keep up," she says.
Yes, that can sound overwhelming. But if you're Monika, it also sounds incredibly motivating.
"Continuing to learn at work is important to me because my job is something I really enjoy and I don't feel that my work is just about finishing tasks in a day," she says. "I don't want to spend eight, nine hours a day doing something I don't like and that's never been the case while I've worked at Relativity."
We sat down with Monika to hear more about how she built her confidence, how that confidence helped her find her dream career, and how she's paying it forward now.
Getting comfortable being uncomfortable
Monika's first role at Relativity was in technical support.
She'd come into tech indirectly, having completed a master's in economics and working in a few administrative roles where she interfaced with tech companies when licensing their software. Early in her career, she says she was always the "Go-to IT person who helped with Outlook or Word" and that it was those earlier experiences that showed her she was really interested in how technology worked.
So, after doing some postgrad studies in SQL and database management, she took a job in technical support at Relativity because she thought they had the best product and culture of all the companies that had extended offers to her. "I felt that they really cared, I wasn't just another resume to them," she says. "Even in the interview, they took the time to show me how they worked, and I quickly felt like part of the company."
But even though she was qualified for the role, Monika initially struggled with her confidence.
"When I joined, I had a lot of doubts about myself, my knowledge, if I was the right person," she says. "At first, I wasn't confident taking customer calls. I wanted to provide the best support possible to clients, but I worried that I may not have all the right answers. Thanks to my awesome manager back then, I realized that I had time and space to learn, and that Relativity would support me."
That support included English lessons and trips to Relativity's Chicago headquarters for in-depth training and teambuilding. "At the beginning, it was really hard for me to speak up, especially in bigger meetings when you have a lot of people, mostly who were native English speakers," she says.
That changed as she started taking the language lessons and saw how her coworkers embraced everything she brought to the table. She focused on one thing at a time, and eventually grew comfortable taking phone calls with customers and talking in big meetings.
"At Relativity, I found that if they didn't understand something I said, they always asked and tried to make sure that I felt comfortable, that I know my English is not a problem here, that we are all here to serve our clients and try to do everything to support everyone," says Monika.
"No one is reading your mind"
A couple years into her Relativity career, Monika had a realization.
Her favorite part of her support role was problem-solving. But all of the fixes she was creating for clients were short-term – she wanted to create a lasting impact and solve longer-term problems.
"I started thinking, 'How can we continue to make improvements to make the product the best it can be?'" she says.
Initially, she felt a bit of fear come back when thinking about taking on a new challenge, but Monika squashed it and decided to talk to her manager and to Relativity's product team about roles in product. She also took online courses on product management.
A few months after she'd started talking to the product team—with the approval of her then-manager, who fully supported her transition to a new role—Monika interviewed for a job as an Associate Product Manager, which she got. "They saw potential in me, and they saw that my knowledge from support about the product would be really useful on the product team as well," she says.
Now, Monika speaks with customers regularly, but on more strategic product improvements to make Relativity's offerings more intuitive, more relevant and more helpful to their needs.
"I'm an example of how Relativity gives you space to grow in your career," reflects Monika, who hopes other people will follow suit. "If you're interested in something, just ask! Ask for advice, show you want to move somewhere, because no one is reading your mind, and you won't move forward if you don't try!"
One golden rule for your career
Monika's advice for people considering big career changes is fairly straightforward: don't be afraid to ask, don't be afraid to try, and make sure you listen, not just talk, as you navigate your different options.
All of that boils down to her own golden rule: be the type of coworker that you'd like to have.
Whether that means answering questions from a coworker who's curious about your team, volunteering on a new project to help someone out, or giving advice to new hires, Monika stresses how a good company culture that supports growth and learning requires each individual to make time to help others, even when they don't feel like experts themselves.
And solidifying her own confidence in her work has allowed Monika to reach out to help others, too, whether in support, product, or other parts of the company.
"In general, people want to help," she says. "Sometimes people think they can be mentors to others only when they know everything. But there's always someone with less experience, someone younger, someone newer on the job, and we can teach them how to do their job better or give them advice! Pay forward your knowledge to help others succeed and achieve their career goals."
If you're ready to do that at Relativity, check out their open roles!
READ MORE AND DISCUSS
Show less