GET EMAIL UPDATES FROM POWERTOFLY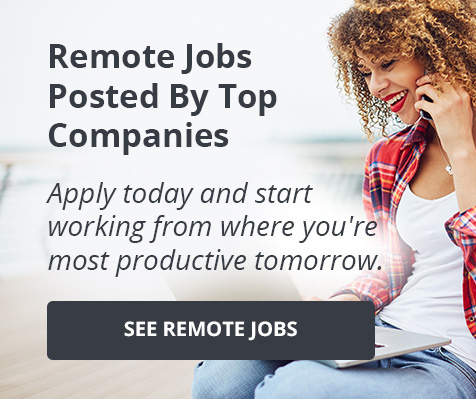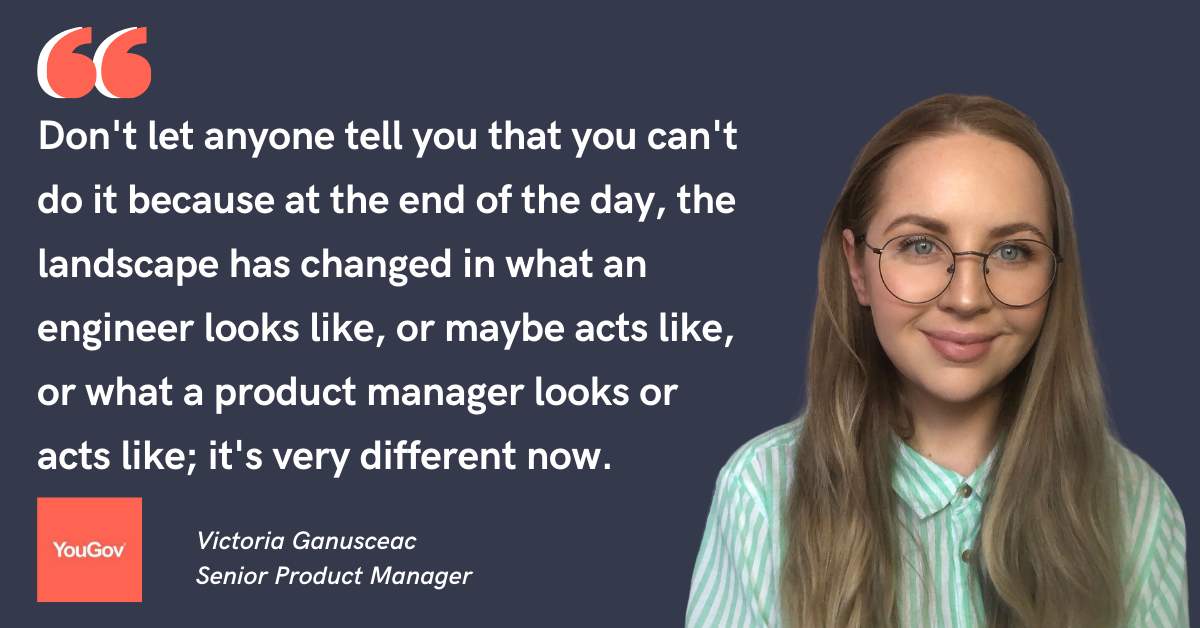 Yougov
Fostering Collaboration and Innovation in a Fast-Paced Environment
Insight from YouGov's Victoria Ganusceac
Victoria Ganusceac knew she wanted to be a product manager, but the HR manager at the company where she was working at the time wasn't on board.

Not immediately, anyways.
---
"I pestered them for three months," says Victoria. "I spoke to every single product manager [in the company] and found out what kind of people they were looking for and what it took to be a good product manager." Insights from those conversations included understanding common PM frameworks and the importance of empathetic communication.
And eventually, Victoria's perseverance paid off. Her first few roles in product management set her up well for her current role as Senior Product Manager of SaaS Products at research, data, and analytics company YouGov. In non-pandemic times, Victoria works out of YouGov's London headquarters.
Her role is complicated enough that her family isn't exactly sure what she does—"Explaining it to my grandma is pretty hard, because I do so many different things!" jokes Victoria—but we sat down with Victoria and had her explain how she found her current role, what her responsibilities entail, and how she successfully manages cross-functional projects.
Learning how to move quickly
Victoria started her career in marketing, but quickly realized she wanted to be more tech-focused. Right after finishing her undergraduate degree, she got into an enterprise hub to work on a fashion app, where she did business development, then moved over to Camelot, which runs the national UK lottery, for a role in strategy.
"It was great to come up with ideas in strategy, but I really wanted to get something into users' hands," says Victoria. When her three-month campaign landed her a PM role, she leaned into the world of product management at Camelot before moving over to an influencer marketing startup where she could be even more hands-on. "I knew I had to go somewhere a bit smaller so I could really ramp up the learning curve," she explains.
When that startup failed, it hit her hard. "I took it personally for quite a while," says Victoria. But that experience helped her recognize what she was looking for in her next role: a PM job in a fast-paced environment that encouraged innovation and had the resources to support it.
"YouGov attracted me because they were a 'scale-up,' and they still are. Even though they're public. The role I interviewed for was creating a product from scratch, setting up a team from scratch, but within the safety of a funded company: the best of both worlds," she says.
Since coming over to the data analysis firm, Victoria has led several products and features through ideation, prototyping, creation, and deployment. Her first product was Audience Explorer,helping marketers understand their audiences in more detail. A recent favorite was a feature with a goal to increase conversion rates for YouGov's freemium product.
"It was a really great collaboration," says Victoria. "We worked together with marketing, the design side, the product side, and engineering to really quickly embed our data within the business website, and as a result, we increased lead generation by 300% in just a few months."
The 9 principles of PMing
Victoria's favorite part of her job is how much she learns by constantly collaborating with peers across the business. "It can feel like there's a lot going on because there's so many moving parts, but when you really start to understand how it works, there's a lot of opportunity to have impact," she says. "And YouGov really gives you opportunities to grow and get exposed to lots of different things."
To make the most of those opportunities, Victoria has a set of hard-learned lessons and best practices for successfully managing products with a diverse range of stakeholders that she applies time and time again, and that we're excited to share here.
1. Bring people together as early as possible.
Silos impede collaboration, says Victoria, so a process that is a series of direct handoffs—product requirements handed to the design team, designs handed to the development team—means "[the team] never gets a chance to really discuss it and make sure that they're solving the right problem."
Instead, she makes sure to involve her stakeholders, including engineering and design, but also sales, marketing, and client service teams to get their input on a new problem or solution as early as possible.
2. Define the problem.
"Make sure you're solving the right one," she says.
For YouGov, explains Victoria, the product vision comes from the business's five-year objectives. "We want to make sure we're aligned with the whole company," she says. "We have to ask how we achieve those big, overarching goals while also making sure that what we build is what our customers want."
3. Make room for creative ideas.
"How can we get the best ideas and get the best out of people?" That's the question Victoria asks herself before she takes on any new initiative. A good first step is asking for insight from people who are customer-facing and thus have more exposure to how customers are using the product.
And a vital approach is being curious and humble about what the best idea really is. "We all come with our own ideas and we're really keen on them, but spending a lot of time actively listening helps tremendously," she says. "Don't come with an agenda to get your idea done."
4. Don't be afraid to challenge authority.
If something doesn't make sense to Victoria, she doesn't demure and defer—she asks about it.
"If you're at the beginning of your career or lack confidence, there's a way of challenging authority without being too abrupt," she says. "The best way I've found to challenge an idea is to ask questions." Unpacking assumptions and ideas either gets everyone on the same page or leads to a better final idea, she says.
5. Use meetings sparingly.
50%. That's how much of her time Victoria spends in meetings. That's reasonable for a senior product manager, she notes, but that wouldn't be reasonable for other roles, which is why her team has recently started restructuring the meetings they run.
"We're having a think about different types of communications and flows. If there's an information meeting, can we just record it and send it out? We did a dev summit recently and it was pre-recorded with live Q&A, and that worked," she says.
6. Embrace deep work.
Victoria takes meetings on Mondays, Tuesdays, and Wednesdays, but her Thursdays and Fridays are bare beyond a quick stand-up. That's because she saves that time for uninterrupted problem solving and creative work.
"I try to get at least a day and a half where I have solid blocks of three, four hours to really get my head down and get things done," she says.
7. Keep learning.
There are plenty of product management frameworks, tools, and software out there, says Victoria, so don't be afraid to keep looking up new ones to try. She's a particular fan of Miro, an online collaboration tool, and the ICE—impact, confidence, ease for prioritization—framework, along with standard product tools for prototyping and remote user testing like Marvel.
8. Learn how to say no.
"Cross-functionality is the heart of everything, which means we get so many different ideas. And we have to translate them into decisions, into what goes in and what doesn't. There's a lot of expectations, deadlines, and challenges. You have to be comfortable with saying no," she says.
9. "Don't let anyone tell you that you can't do it."
Victoria's final piece of advice for product managers? If you want to get into or stay in the field, don't give up.
"Don't let anyone tell you that you can't do it because at the end of the day, the landscape has changed in what an engineer looks like, or maybe acts like, or what a product manager looks or acts like; it's very different now," says Victoria. That means there's room for plenty of interpretation of what a great PM really is—though Victoria's example is certainly a great one to start with.
Check out YouGov's open roles and learn more about the online market research firm
Related Articles Around the Web