GET EMAIL UPDATES FROM POWERTOFLY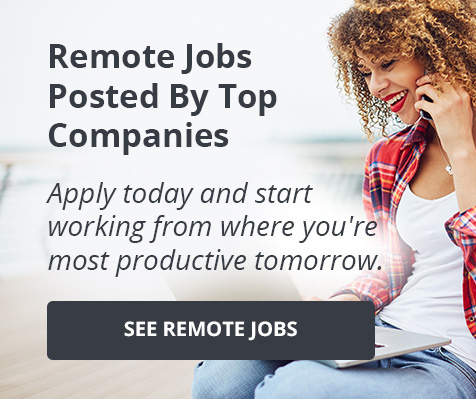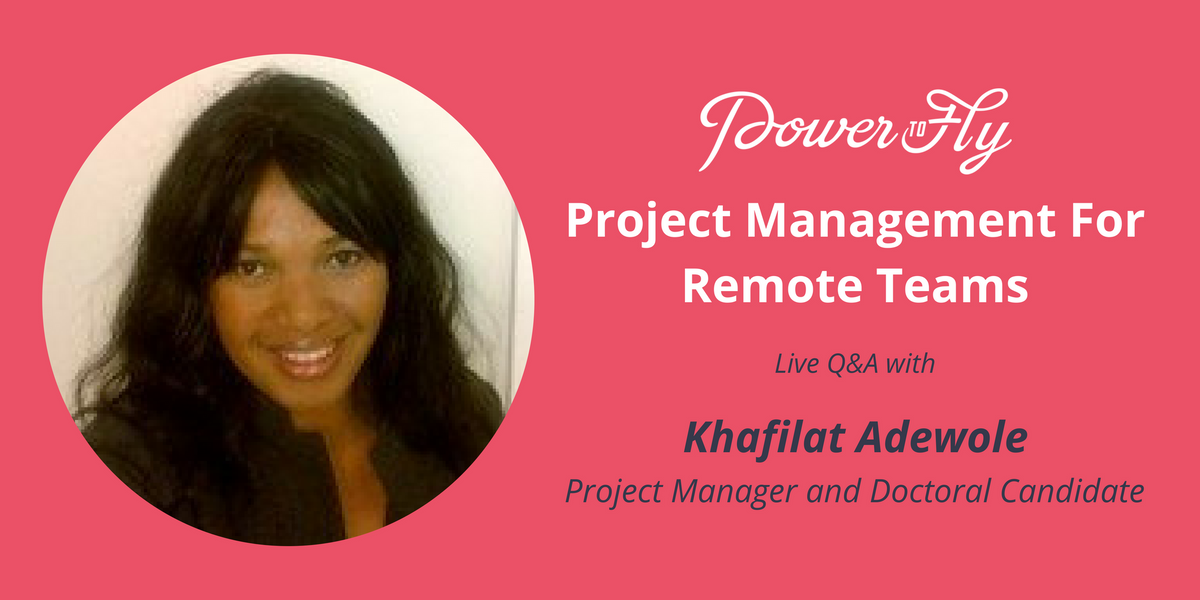 Women at Work
This Experienced Project Manager Successfully Transitioned To A Remote Career
Our VIP Lunch & Learn With Khafilat Adewole
Khafilat Adewole is both a remote Project Manager in the Global PMO at Cisco Systems and a Project Management FlexPath tutor at Capella University. Khafilat holds a Master's Degree in Computer Science and is working on obtaining her doctoral degree in Project Management from Capella University. Her research is focused on leadership skills and virtual team management.
On Friday, June 15th, Khafilat sat down with a small group of PowerToFly VIPs and provided valuable tips for working in remote Project Management as well as advice for a successful transition to remote Project Management roles. Would you like access to exclusive chats with successful women like Khafilat?
If yes, then click here to become a PowerToFly VIP and join our community of women here to empower one another.

---
Q: What are some tips for transitioning into Project Management without having certifications?
Khafilat Adewole: If you don't have any certification and you want to become a Project Manager, you should look within your current organization for hidden opportunities to get your foot in the door. Assuming you work on a team, you should express interest in tracking your team's progress and work side-by-side with current Project Managers to learn the tools they have mastered and apply them to your current team. Once you've mastered these tools, you can use this data to show management how you've effectively navigated a successful project management experience.
Q: How does remote Project Management differ from in-person?
KA: It is so different in the sense that when you are co-located, meaning that you and your team are confined in the same space, you can walk over and track your team's progress. You can easily navigate roadblocks, and you can identify impediments as they're occuring. I want to say it's faster in the sense that you're able to build relationships in person. For example, if you're new to my team, I would say let's just chat through things, such as what experience you bring to the table and what issues and challenges you might be facing. In a virtual environment, it's different because you're not able to establish that trust from day one. Now, based on my research in managing remote teams, one of the biggest issues or challenges that remote teams face is developing trust and collaboration. If you do not trust someone, negative issues may occur, such as miscommunication, that could impact the project. Video chatting is key to circumventing these issues. From day one, you should get on the phone and talk with team members the same way you would in a traditional space.
Q: What's the hardest part about remote Project Management?
KA: The hardest challenge is missing the face-to-face interaction that you would have in person. But that can be easily circumvented by using technology. We need collaboration tools to make remote Project Management work.
Q: How can someone level up their career as a Project Manager?
KA: It depends on what your ideal career path is. You have to identify a niche—for example, if you're going to be a financial or technical Project Manager. Identifying the objectives you're trying to meet is key in determining how you're going to level up. It's important to know that certifications will help you get through the door, but you also need experience. So, understanding what objectives you're trying to meet and creating a roadmap to get you there, is very important. Doing a lot of trainings and focusing on what niche you actually want to show mastery over is another way to do it. Building your communication skills, such as being able to communicate hard questions, will help you build confidence as you level up your career.
Q: Why did you want to start working remotely?
KA: Well, for me, I have a family, and spending time commuting wasn't the best option for me. Also, working as a remote Project Manager completely frees me of the distractions of a typical office. I feel I'm more productive working in a remote environment - I'm able to meet my deadlines and timelines and (thanks to technology) am able to communicate effectively with my remote teams.
Q: What are your tricks for transitioning to remote?
KA: Determining your personality type is key for deciding if remote work is for you. If you're the type of person who likes to interact with people daily and need face-to-face interaction, then remote-work is probably not best for you. However, if you feel that it's a good fit, then you should identify what industry you want to work in and what technologies you're comfortable supporting. Soft skills are also very important to success in a remote team environment.
Q: What "cons" have you experienced working remotely?
KA: When I first transitioned from face-to-face work to remote, I struggled with building connections with members of my team aside from my deliverable expectations. Once I realized that I needed to connect with my team on a more personal level, I started leveraging technology to help me achieve those interpersonal relationships with my team members. It's more than just understanding how they operate on a day-to-day basis, but understanding what was going on in their personal lives that could impede (or foster) their success. Once I did this, our team efficiency sky-rocketed.