GET EMAIL UPDATES FROM POWERTOFLY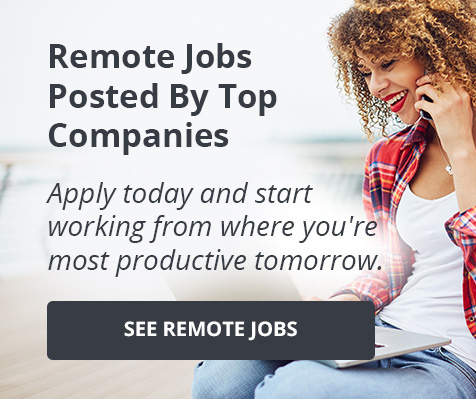 Guru
💎Your transition into tech can be smooth! Watch the video to the end to get valuable advice on how to do it.
📼If you want to transition into tech, we can help you. Play this video to get three top tips on how to switch careers. You'll hear from Liana Mancini, software engineer, Joya Yruel, office manager, and Sydney Sundell, product manager at Guru, who share their own experiences as they landed tech jobs.
📼The transition into tech careers requires to exercise. Tip #1: Practice. Career changers struggle with three things: Experience, intuition, and confidence. Practice is the key to all three. Practice helps you get experience. If you want to get good enough to get a job, you need to apply your new skills over and over again until the fundamentals that seem so difficult become second nature.
📼Transition into tech doesn't imply starting from scratch. Tip #2: Transferable skills. When Joya started to do some research and looked at tech roles, she understood how her hospitality experience within hotels and restaurants could transfer over into an office manager role. She saw a lot of really great opportunities because of the skills she had learned over the years. Understanding that you have transferable skills achieved in prior experiences is a key to succeed in your career switch!
A Gradual Transition Into Tech - Tip #3: Dress Rehearsal
Look for a chance to have a dress rehearsal of your new career before you fully move into it. Look around at your current company and see if there are any opportunities to take on a small project or initiative that's aligned with the career you're thinking about moving to. You'll be able to demonstrate to your leadership team that you have the skills necessary to be successful in that new role. You'll also have the opportunity to test drive that new function and make sure it's something that you enjoy doing every day. If you do end up moving into that career, you'll be able to do so with full confidence that you can succeed because you've already proven that you can do so with that smaller project.
📨 Are you interested in joining Guru? They have open positions! To learn more, click here.
Get to Know Liana Mancini, Joya Yruel, and Sydney Sundell
If you are interested in a career at Guru, you can connect with Liana, Joya, and Sydney on LinkedIn. Don't forget to mention this video!
More About Guru
Guru is on a mission to reinvent the way people connect with information at work. Their knowledge management solution provides teams with expert-verified information where they work and when they need it most. Their goal is to give every team in the world trusted information so that they can do their best work. At Guru, they know that talent is everywhere and support remote and hybrid models of work, with offices in Philadelphia and San Francisco and employees spread across 23 states.
READ MORE AND DISCUSS
Show less