GET EMAIL UPDATES FROM POWERTOFLY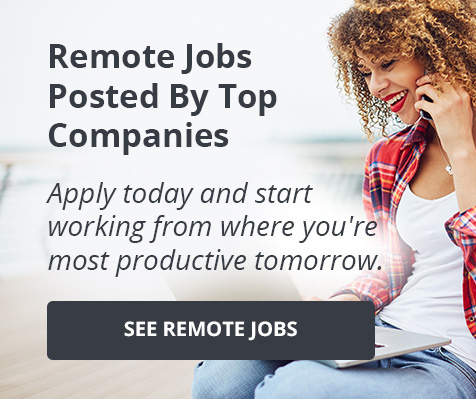 Afterpay
💎 Tune in for clever virtual interview tips that will help you ace your interview!
📼 Lin Yuan, General Manager of
Afterpay
Shanghai Technology Center, shared her most clever virtual interview tips with us. If you're about to interview with Afterpay (or just want to sharpen your interview skills), you don't want to miss this.
📼 The first of the clever virtual interview tips: #1 Get Your Set-Up Ready. Find a private and quiet space with a stable network, so you won't get disrupted during the interview.
📼 And the next clever virtual interview tip: #2 Keep It Real. You'll feel much more comfortable during the talk if you show up as the real you. Plus, your interviewer will feel it, too.
📼 #3 of these clever virtual interview tips: A Powerful Self-Introduction. In order to make the most out of your self-introduction, you'll want to clearly illustrate why your experience is related to this position and how you can bring value to the team.
Clever Virtual Interview Tips - Play the video to see them all!
#4 Line Up Your Questions: The talk should be two-sided instead of just questions from the interviewer. If you can bring questions and ideas to the table, it will show that you take the opportunity seriously. You'll also have the chance to dive deeper into whether or not you're a good match for the company, the team, and the position.
🧑💼 Are you interested in joining Afterpay? They have open positions! To learn more, click here.
More About Afterpay
Founded five years ago in Sydney, Australia, Afterpay has millions of global customers and tens of thousands of merchant partners now using the platform globally across Australia and New Zealand, US, Canada, and the UK and Southern Europe (where it is called Clearpay). Afterpay's global team is currently made up of more than 1300 people and growing. Afterpay's business model is completely free for customers who pay on time – helping people spend responsibly without incurring interest, fees or extended debt. Afterpay empowers customers to access the things they want and need, while still allowing them to maintain financial wellness and control, by splitting payments in four, for both online and in-store purchases. The company trusts in the next generation and shares a vision of a more accessible and sustainable world in which people are rewarded for doing the right thing. Afterpay's mission is to power an economy in which everyone wins.
READ MORE AND DISCUSS
Show less