GET EMAIL UPDATES FROM POWERTOFLY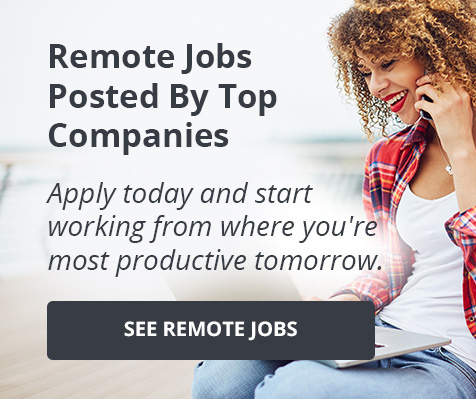 Automattic
💎 Practicing allyship in the workplace is crucial to help build a diverse and equitable work environment where everyone's voice is heard. Watch the video to the end to learn some practical ways to accomplish it.
📼 Use these tips to improve your allyship practice in the workplace! To make people feel included and part of the group, you have to know how to become a better ally. Meet Jeffrey Zeldman, Principal Designer at Automattic, who shares his tips to be a better ally to underrepresented coworkers.
📼 Allyship in the Workplace - Tip #1: Research And Listen. Jeffrey starts by bringing up the old saying "you have two ears and one mouth for a reason" which means: you should listen more than you talk. Jeffrey's advice is to talk to people who are different from you- lots of them! Also: research! You can read articles, watch videos where people talk about diversity, look up inclusion and diversity, and specifically look for ways of making people feel at home. Ask questions and be prepared to continue to learn forever. The good news is you'll benefit from the creativity and insights of people who may think differently from you, be from different cultures from you. Above all, listen, learn, ask questions, and try to learn a little more every day.
📼 Allyship in the Workplace - Tip #2: Use Inclusive Language. Learn how to pronounce people's names: one of the things people love the most is hearing their own names correctly pronounced. When using inclusive language, you'll be going a long way toward making people feel more at home and included. So do the work! Use language that makes everyone feel wanted, accepted, and understood.
Allyship In The Workplace - Tip #3: Opportunity And Visibility
What folks from underrepresented groups want most it's the opportunity that you've had and they haven't. So you have an opportunity to help them up the ladder, to introduce them to people, and to recommend them for projects that come to you. Bring them in! As Jeffrey puts it: "sponsorship over mentorship". You can do that in your workplace just by inviting your coworkers to meetings, including them in plans and projects, and giving them a helpful push!
🧑💼 Are you interested in joining Automattic? They have open positions! To learn more, click here.
Get to Know Jeffrey Zeldman
Principal Designer, Automattic, Inc. Founder & Publisher, A List Apart "for people who make websites" (founded 1998). Co-founded the multi-city user experience design conference An Event Apart with Eric Meyer. Founder Emeritus of Happy Cog™, an award-winning digital design studio. Publisher and co-founder (with Jason Santa Maria) of A Book Apart—brief books for web and interaction designers. Blogger & web designer since 1995. He has written two books, notably the foundational web standards text, Designing With Web Standards, currently in a 3rd Edition co-authored by Ethan Marcotte. It has been translated into 15 languages. Faculty member on the MFA, Interaction Design program at School of Visual Arts, New York. Co-founder and host of the internet radio program The Big Web Show ("Everything Web That Matters"), twice named Podcast of the Year by .net Magazine. Former freelance journalist, The Washington Post & City Paper. Former copywriter & art director (DeVito Verdi, Grey Entertainment, Campbell-Mithun-Esty). Played Casio in DC's Insect Surfers. Composed & produced electronic scores for Upright Vertebrates Dance Co., and (with Robert Goldstein of Urban Verbs) for PBS. Former design columnist, MacWorld, PDN-Pix, Adobe. In 2012, was the first designer inducted in the SXSW Interactive Hall of Fame. If you are interested in a career at Automattic, you can connect with Jeffrey Zeldman on LinkedIn. Don't forget to mention this video!
More About Automattic
Automattic are the people behind WordPress.com, Jetpack, WooCommerce, Tumblr, and more. Founded in 2005, and valued at $3 billion, they were one of the first companies to pave the way in remote work culture. The company's 1,400+ people hail from 79 countries and speak 99 languages. Though the workforce is intellectually and geographically diverse, they're united by a shared passion to democratize publishing and commerce—so that anyone with a story can tell it, and anyone with a product can sell it, regardless of income, gender, politics, language, or country. And the company is growing rapidly!
READ MORE AND DISCUSS
Show less