GET EMAIL UPDATES FROM POWERTOFLY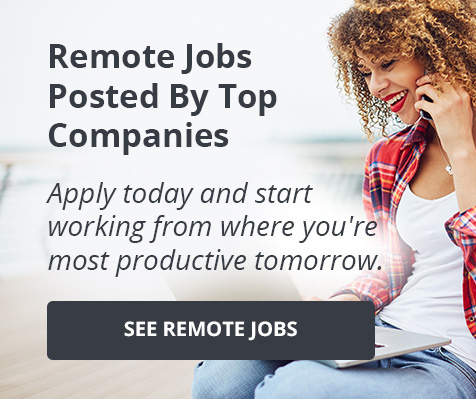 Dropbox
💎 Dropbox will interview you, but you'll also interview the company before joining them. Watch the video to the end for recommendations on how to navigate the hiring process.
📼 Dropbox's interview process follows specific steps. Veronica Velasco, technical recruiting manager, shares some insight and valuable tips on how to land your next job.
📼 Take a deep dive into Dropbox before the interview. First, look at the company website and check out everything they have there. Also, review the company financials. Next, learn about the skill the company and role requires. Don't forget to browse the company's social media. Gain a sense of how the company wants to be perceived. And lastly, look at your network and see if anyone works or has worked in that company and can provide valuable insight.
📼 Dropbox's interview process typically includes three major steps for candidates. The first step is a recruiting screen where the recruiter learns more about your background to see if there is a fit for the role. The next step is a phone interview or, in some cases, an online assessment. And then, following either the phone interview or online assessment, there will be a virtual interview. Some roles do split up the virtual interview into two steps. The whole process typically takes about four to five weeks.
Interview Dropbox During Your Interview
One thing to remember is that you are also interviewing the company. Have at least two to three questions ready on what you want to learn more about. Having questions prepared shows that you're proactive and have a genuine interest in the company and the role. Research who is interviewing you so that you can make sure the questions are relevant to the interviewer. Some examples of smart questions recruiters receive when interviewing candidates are, "What is the biggest challenge the team is currently facing?" "What opportunities for growth and development exist within the company?" And, "Can you tell me more about a recent project or initiative the team has completed, and what was the outcome?" Don't be afraid to ask!
🧑💼 Are you interested in joining Dropbox? They have open positions! To learn more, click here.
Get to Know Veronica Velasco
If you are interested in a career at Dropbox, you can connect with Veronica on LinkedIn. Don't forget to mention this video!
More About Dropbox
At Dropbox, they're building the world's first smart workspace that helps people and teams focus on the work that matters. With more than 700 million registered users across 180 countries, they're on a mission to design a more enlightened way of working. And that extends to their employees! They value people over places, which is why they are now a virtual-first company that collaborates from home offices, co-working spaces, coffee shops, and Dropbox studios worldwide.
READ MORE AND DISCUSS
Show less