GET EMAIL UPDATES FROM POWERTOFLY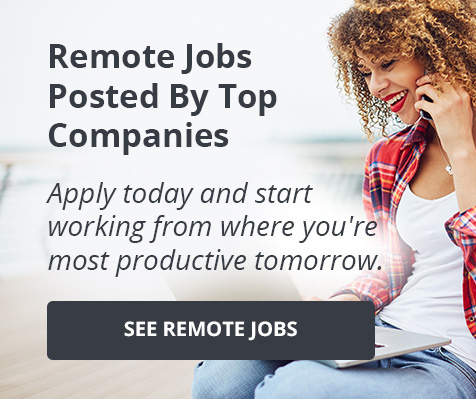 Chainalysis Inc.
Shift Your Career by Following These Top Tips!
💎If a shift in your career is on your mind but you don't know how to go about it, don't worry. Watch the video to the end to get some tips on how to make a career transition smoothly.
📼A shift in a career is not impossible. Play this video to get three top tips that will be very useful to face professional change. You'll hear from Esther Peralta, revenue enablement content strategist at Chainalysis, who shares tips that she acquired through her personal experiences in shifting careers from music education to software implementation and training to now revenue enablement content and communications strategy.
---
📼You can shift your career but your principles remain. Tip #1: Align with your values. Things are constantly changing, and sometimes it gets a little hard to know what we like about what we do and what's next for us. So it's really important to zoom out and identify with what values you align with the most. So once you've identified what parts of your job you love the most at the highest levels, write them down on a list. This is especially helpful if you don't know what your career transition looks like or what's the next step for you. This will help you expand your horizon and look at new roles and opportunities.
📼Knowledge benefits a shift to a new career! Tip #2: You don't need a reason to learn something. You don't know what you're going to be doing a few years from now. Technology is moving so fast, and the job landscape moves so fast. You want to stay open. When you feel like you want to learn something, that's your sign. Just start learning, start doing, and start making. You never know how you'll be using those skills in the future.
Shift Your Career Knowing The Field - Tip #3: Do Your Research
Doing your research is an ongoing process. Leverage websites like LinkedIn, Glassdoor, PowerToFly, and The Mom Project, to make sure that you understand the landscape and understand how the job market is moving. Even if you're not looking to make a change, this is a great exercise to do once a month, once every two weeks, and look up your role. What type of job descriptions are out there for people in your current role? What kind of skills are companies looking for? Are there functions of your role that may not be part of your current job description, but that you might want to explore? This is a great way to stay sharp!
📨 Are you interested in joining Chainalysis? They have open positions! To learn more, click here.
Get to Know Esther Peralta
Esther is skilled in Content Strategy, Operational Strategy, Communications, Instructional Design, Content Development for Learning, and Training Facilitation. She has extensive experience in Learning Design and Enablement within SaaS (B2B, B2C). If you are interested in a career at Chainalysis, you can connect with Esther on LinkedIn. Don't forget to mention this video!
More About Chainalysis
At Chainalysis, they believe in building trust between the key players in the blockchain technology space so the fintech industry can continue to grow. Their blockchain data technology works with businesses, governments, and banks to solve the world's most high-profile criminal cases, paving the way for an economy built on blockchains.