GET EMAIL UPDATES FROM POWERTOFLY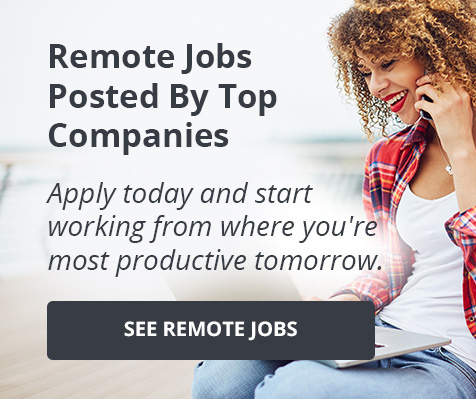 Cockroach Labs
Get Into Tech Sales With These Top Tips!
💎 Getting into tech sales requires inspiring people to guide you through the process. Watch the video to the end to find out what else you need to succeed in your tech sales career.
📼Is the tech sales path the one you want to take? Play this video to get three top tips on how to get into tech sales smoothly. You'll hear from Charlotte Mastantuono, enterprise account executive at Cockroach Labs, who has been selling data technology for the past six years and shares her own experience and essential advice for you to succeed.
---
📼First steps in tech sales. Tip #1: Start as a sales development representative. This is a fantastic role If you're graduating from college and want to get into the tech world. It's also a great opportunity if you are looking to move from a different industry to tech sales. This is going to teach you the foundation of what it takes to be a successful sales executive in the future!
📼Tech sales inspiration. Tip #2: Find a mentor. When you start your career as a sales development representative at a particular company, look at the people who are inspiring to you or a position where you see yourself being one day. This could be your CRO, it could be the VP of sales, it could be the top account executives that are closing the most deals. Reach out to them and see if they'd be open to having a coffee once a month, or if they'd be interested in a Zoom meeting if you're remote. Get that time to ask pointed questions!
Get Into Tech Sales With Your Right Foot - Tip #3: Update Your LinkedIn
LinkedIn is a fantastic way to represent yourself to the professional world. You should have a profile photo that represents you in the best way. It should make you look approachable and confident. This is really important; it's how you want to be seen. Also, add a bio that is descriptive of you and sells yourself. It should be very specific to the job you are applying for. If you are looking for a job and you found the one you want to apply for, it doesn't hurt to reach out to the hiring manager or the recruiter at that company and drop them an email and connect. That's going to make you stand out from the crowd!
📨 Are you interested in joining Cockroach Labs? They have open positions! To learn more, click here.
Get to Know Charlotte Mastantuono
If you are interested in a career at Cockroach Labs, you can connect with Charlotte on LinkedIn. Don't forget to mention this video!
More About Cockroach Labs
Cockroach Labs is the company behind CockroachDB. The cloud-native, distributed SQL database that provides next-level consistency, ultra-resilience, data locality, and massive scale to modern cloud applications. Companies like Comcast, Lush, and Bose are building their cloud data architectures on CockroachDB. Cockroach Labs was founded by a team of engineers dedicated to building cutting-edge systems infrastructure and has investments from Benchmark, G/V, Index Ventures, and Redpoint.