GET EMAIL UPDATES FROM POWERTOFLY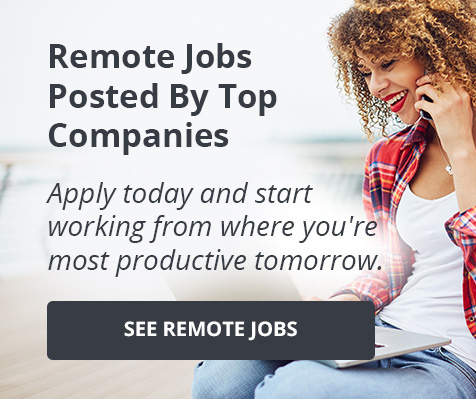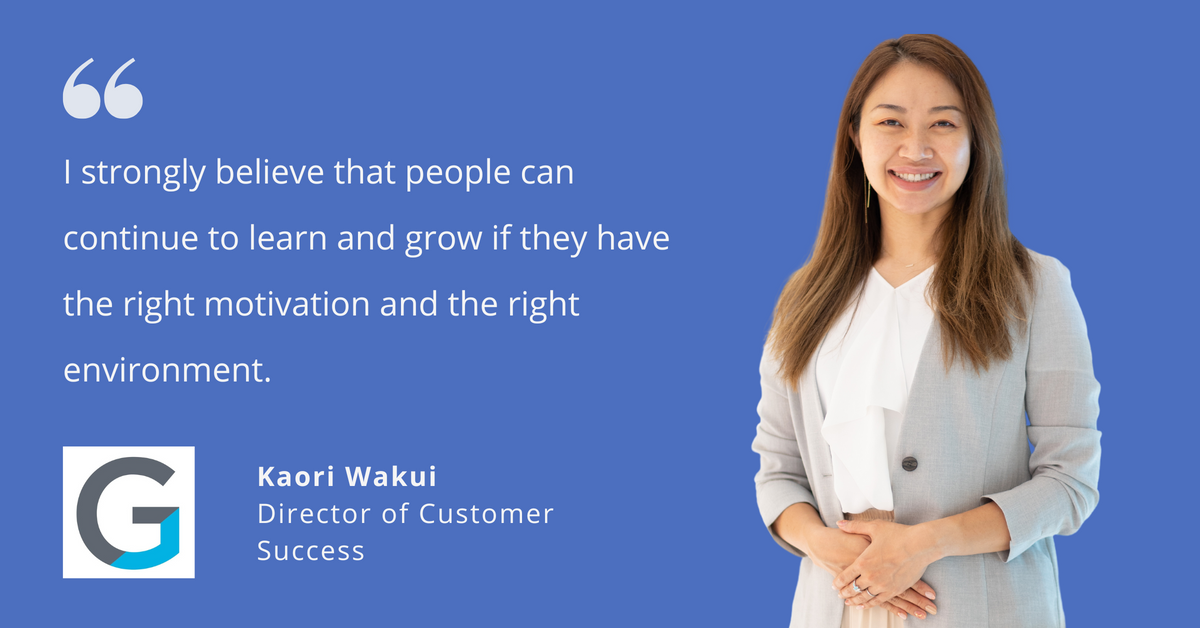 Upskilling and Development
Kaori Wakui's favorite quote is "Fall in love with the process of becoming the very best version of yourself."
After catching up with Kaori, this feels like a fitting way to describe both her own career journey as well as how she — as the director of customer success at Gainsight Japan — helps customers build the best version of their Gainsight partnership.
Kaori emphasizes that progress, in life and in work, is a product of both your inner ambition and your surroundings. "I strongly believe that people can continue to learn and grow if they have the right motivation and the right environment," she shares.
And this is certainly reflected in her own story.
We chatted with Kaori to hear more about her professional journey from an individual contributor (IC) to director, as well as some tips for how you can grow your career in the customer success field.
Finding Her Passion for Customers
From a young age, Kaori learned to celebrate diversity and new perspectives.
She was born in Japan and moved to the US when she was two and a half years old. After living in both New York and Alabama, experiencing two distinct US cultures, Kaori moved back to Japan at 14 years old. She's been there ever since.
Kaori credits living in diverse places throughout her childhood as the reason she still loves change and diversity. "It was a great way to learn that there are different points of view and cultures, where each should be cherished and valued the same," she shares.
A Customer Focus
After graduating college in Japan, Kaori joined an information technology company as a sales representative. She enjoyed talking with customers but didn't feel that sales was the right career path.
"Though I loved helping customers solve their challenges, I felt that it was a shorter relationship that gets reset every quarter. Once we signed a contract, we had to move to the next customer," Kaori says.
Kaori decided to pivot to a small startup where she worked behind the scenes in sales administration. One thing was clear again — Kaori wanted to build relationships directly with customers (and she didn't want a backstage role).
"Leveraging the start-up environment, I was able to wear many hats across admin, HR, sales, project management, and more. That was when I first found customer success," Kaori recalls. "I fell in love with the concept and wanted to build a career in the field."
Not only did customer success allow Kaori to build long-term relationships with clients, but it also challenged her. "I loved designing roadmaps with customers and solving roadblocks one by one. I felt much closer to the customers," she shares.
Given Kaori's early appreciation for different points of view and diversity, she was naturally able to bend to meet her customers, listen to their goals and pain points, and ideate unique solutions.
With a clear career vision, Kaori moved to a computer software company as a Customer Success IC. She broadened her customer-facing skillset and absorbed as much experience as possible as she moved from IC to manager and finally senior manager within customer success.
Discovering a Greater Goal
As Kaori moved up the customer success ladder, she met more and more professionals in similar roles.
"I found out that they were facing a lot of the same issues that I had overcome a few years ago, given that customer success is still a new concept in Japan. That's when something clicked for me — I wanted to support others in my field while expanding the customer success concept across Japan," Kaori recalls.
Around that time, she discovered Gainsight.
As the leading Customer Success platform provider, Gainsight helps businesses build deep and lasting relationships with their customers. Kaori knew this was the place where she could contribute to an entire industry's growth, and she accepted the role of director of customer success.
Becoming the Best Version of Herself
Kaori's growth from IC to director led her to overcome a few doubts and insecurities.
"At first, to tell you the truth, I didn't want to be a manager at all. I enjoyed being an IC, working closely with the customers. Also, I didn't think I was a leader," Kaori admits.
So, what changed? Kaori credits professional mentors for giving her the push she needed. "One of my past managers was brilliant and had this great vision of where we needed to lead our team. However, there was a gap between his vision and what the team saw. Having been in the organization for a long time, I was able to see from both points of view," recalls Kaori. "That's when I realized that I could contribute more to the team as a manager than an IC."
Another influential figure and prior manager encouraged Kaori to take the next step in her growth. "He told me that there is a different view and world of opportunity when you're a manager. He suggested that I take on the challenge and coached me along the way," she shares.
Kaori took a leap of faith toward management and ended up loving it. Leadership opened up a whole new world in her career as she impacted wider company initiatives and influenced team members' careers. "I loved creating new strategies and structures that aligned with company goals, while also aligning each team member's interests with the bigger objectives," Kaori shares.
From manager to senior manager and now director, Kaori feels she is accomplishing her original vision. "I not only created the CS team but am also creating the customer success culture in Gainsight Japan and all of Japan's CS community."
3 Tips for Growing a Career in Customer Success
When we ask Kaori how someone can evaluate if customer success is the right fit for their career, she says, "I strongly believe that customer success professionals have to love both the customer and their company the same amount. So ask yourself: Do I love our customers?"
On top of a customer-centric approach, Kaori also mentions that professionals should be strong team players since they're collaborating across multiple company departments.
If this sounds like it might be a fit for you, Kaori would encourage you to give customer success a try.
"Don't hesitate to try new things. It could be more fun than you think!" she says.
Whether you're just getting started or looking to take your role to the next step, Kaori says to focus on these three mindsets when building a customer success career:
Be passionate: "Customer success is still a developing concept. It's expanding and changing with each year. So, be passionate and learn from other professionals in the field! There will always be new tools that you can add to your toolbox," Kaori says.
Be a team player: "There are so many faces to customer success. It has bits and pieces of everything from sales to marketing and even product. So, don't be shy when you need help. Reach out to others. On the other side, you can support others by sharing resources and tips, too," confirms Kaori.
Be objective: "In customer success, you must consider both the customer's point of view and the company's point of view. Enjoy being able to see both, balance the two, and figure out what will overcome both sides' challenges and grow both sides' businesses," Kaori says.
Interested in careers with Gainsight? They're hiring!
Check out their openings here
.
READ MORE AND DISCUSS
Show less