GET EMAIL UPDATES FROM POWERTOFLY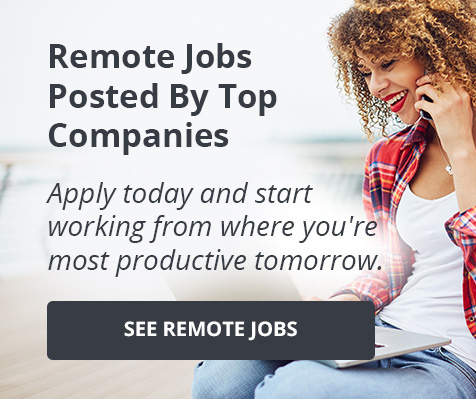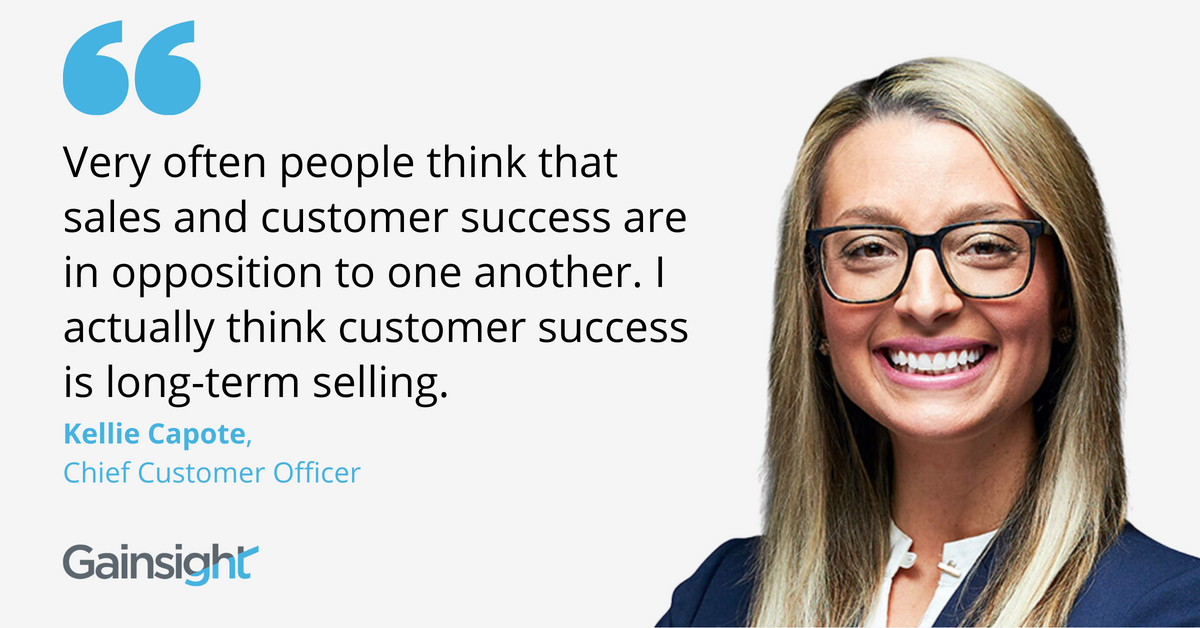 Gainsight, Inc.
Sales vs CS: How to Know Which is Right for You, With Gainsight's CCO Kellie Capote
Performing in a dance show, cheering on the Steelers, giving a presentation: the activities Kellie Capote has most enjoyed throughout her life all incorporate connecting with other people.
It makes sense, then, that the self-proclaimed extrovert would've ended up with a career in sales.
And it makes even more sense, says Kellie, that she transitioned that sales career into working in the then-nascent field of customer success—and that she's currently the Chief Customer Officer at Gainsight, the company that pretty much invented the field.
She first started following Gainsight while in an account management role at ADP. It wasn't long until she was convinced she needed to work there.
"Watching the shift to the subscription economy, and the digital transformations that were happening, was a light bulb moment for me," says Kellie. "Like, 'Oh my goodness, I need to be at Gainsight.'"
Now, four and a half years into her Gainsight career, Kellie is more passionate than ever about the connective tissue between sales and CS, the potential for CS to transform organizations, and the growing CS team she's building at Gainsight. We sat down with her to hear more about how she got to where she is and what advice she has for people considering roles in either field, and we're thrilled to share her experience.
Finding Her Ambition
After studying marketing at Penn State University, Kellie began her career in sales because she was motivated by the chance to talk to people. "It really energized me," she says.
Several formal sales training programs at Fortune 500 companies later, she was working at ADP when she pivoted into working in account management—and that's when she realized she'd found something she liked even more than selling.
"It wasn't just the acquisition of, 'Let me go land a deal and then move on,'" she says. "It was really that continuous relationship and driving the customer towards their next set of outcomes. That really was where I got my fulfillment."
She leaned into the account management side of things, nurturing customers and going after metrics that are now part of a customer success approach. ("We just didn't call it customer success at the time!" she explains.) That's when she started following Gainsight's growth and decided to apply.
With no connections, she managed to land a job there as an enterprise CSM consultant. Within six months, she had taken on managing people and building out the CSM team. From there, the promotions kept coming until she landed her current role, CCO.
The Difference Between Sales and CS
As someone who came up in sales and now manages a big CS team, Kellie is well-positioned to understand what both fields have in common (as well as how they diverge). We asked her for a primer, and here's what she shared:
They're more alike than not. "There's a lot of connective tissue between sales and customer success," explains Kellie. "Very often people think that sales and customer success are in opposition to one another. I actually think customer success is long-term selling. We're constantly earning our customer's business from pre-sales to each and every renewal event."
What's different is the timeline. "In a traditional sales role, you're typically running up against a number. You're in acquisition mode, whereas in customer success, you have a longer lens on what's success."
Value selling is at the heart of each field. "A lot of the formal training that happens in sales organizations around value propositions plays so nicely in customer success, because it's all about explaining the what, the why, and the how. Having frameworks to do that becomes really, really important."
The same type of people can often succeed in either role. "Both demand what I call the adaptability quotient. You have to have thick skin in sales because it's a numbers game. You're not gonna win all of them. You can't ride the highs too high or the lows too low. And in customer success, you're gonna have good days, bad days, and everything in between," says Kellie.
But recruiting for each role is slightly different. While both roles require communication skills and relationship management, Kellie says that sales is more dependent on stronger negotiation skills, and customer success requires a "bulldog mentality" to keep digging deeper and understanding a customers' personas and roadmap to "push them up the maturity curve of success." CS is all about EQ, says Kellie. "You've gotta be able to paint the art of the possible. Building those connections and getting the truth out of people is a craft that not a lot of people can do."
And CS is usually more deeply embedded in the rest of the business. "Customer success folks do more cross-functional collaboration. You need to be able to engage with product. You're engaging with services, you're engaging with support. You're working with marketing, you're working with PMM," says Kellie. "You have to really be the voice of the customer."
5 Tips for Figuring Out Where You Want to Be—And Transitioning, If Need Be
If you're debating a career in sales versus CS, Kellie has advice on where to start:
Ask yourself how money motivated you are. "CSM compensation is ticking up year after year and there's good money to be made, but there's still a pay gap. If you want to bust your butt and get the biggest commission check that you can get, and that's the number one motivator for you at this point in time, it may be sales where you want to start," says Kellie. Keep in mind, though, that sales compensation usually is heavily weighted towards commissions, so if you're after security and stability, you might prefer the salary-based CS model.
Determine whether you prefer set processes or open-ended problem-solving. "CS can be like herding cats, and it requires that you get your hands dirty. If you enjoy digging in and understanding other people's business and not just talking about the strategy, but helping to make the strategy work by connecting the strategy and the tactics, try CS," says Kellie. "If you just want to follow your sales methodology and move on to the next one, that's sales."
Figure out if you want to explore other roles at the same time. Because CS is so cross-functional, says Kellie, it's a great place to start if you're interested in learning more about product, operations, marketing, or management. "It lends itself to lateral moves within the company. And if you stay within the function, you could get into leadership. I'm a little biased, but I think we're increasingly seeing the CCO role become a very strategic role within organizations."
And if you started in one field but are interested in moving to the other, you can follow Kellie's path and:
Believe that there really are transferable skills. If you want to go from customer success to sales, you'll want to highlight consistent performance and operational rigor, says Kellie, which can be done by showing the metrics you've owned and what stretch goals you set for yourself. For the opposite transition, she suggests highlighting relationship management and cross-functional skillset, along with tangible examples of how you've made customers successful.
Recognize that both fields are becoming more strategic and structured. As CS evolves, says Kellie, it's developing more of the metrics-driven approach that sales teams have long had. And sales teams are starting to measure their own success on a longer time horizon, too. "Having that big rallying cry drives overperformance," explains Kellie.
As Gainsight's CCO, Kellie is looking forward to the next evolution of the future of CS. "My ultimate responsibility is being like the learning engine of the business, constantly driving and advocating for customer centricity," she says. "But it's not a one person job. We need an organization to do that."
If Gainsight's customer-obsessed organization is one you want to join, check out their open roles here!