GET EMAIL UPDATES FROM POWERTOFLY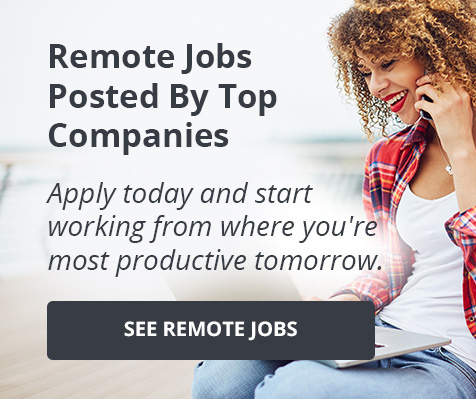 Logicworks
Join The Client Engagement Team At Logicworks If You Want To Be In The Center Of The Action!
💎The client engagement team at Logicworks is the place for those who want to be in the crux of the action while still getting the support they need. Watch the video to the end to find out if this could potentially be the next step in your career.
📼How's the day-to-day of the client engagement team? Kavita Jain-Patey, Senior Manager of Client Engagement, David De La Fuente, Client Engagement Manager, and Melissa Schultz, Senior Client Engagement Manager at Logicworks, tell you all about it and share tips on everything you need to know if you want to work with them.
---
📼Successful client engagement team members always have three characteristics. They are strong managers and they have an opinion, they're imaginative and they come up with wide-ranging solutions and they're open-minded and accepting of change. If you find yourself bored in a traditional project management role, join Logicworks, really build on that, and turn it into something great!
📼The client engagement team at Logicworks is the hub that connects all of the departments. They get to manage the process from beginning to end, unlike in some other places where you only see a narrow part of the operation. This means, that they get to see how complex issues are solved firsthand. And that means it's more challenging and more fun every day.
Client Engagement Team: Possible Career Paths
There are three main tracks that your career could take at Logicworks if you join as a client engagement manager. The first is as an individual contributor. If you want to specialize in running some of the company's largest high-profile, enterprise-level projects, this could be for you. The second is as a Specialty Lead. This is for someone who wants to develop practice at Logicworks, improve how they deliver value to their clients, and train people internally. And lastly, if you have a passion for helping people develop their careers and you want to improve how the company's internal operations work, you might want to check out the people management track. Surely there is a perfect place for you at Logicworks!
🧑💼 Are you interested in joining Logicworks? They have open positions! To learn more, click here.
Get to Know Kavita Jain-Patey, David De La Fuente, and Melissa Schultz
If you are interested in a career at Logicworks, you can connect with Kavita, David, and Melissa on LinkedIn. Don't forget to mention this video!
More About Logicworks
Logicworks helps customers migrate, run, and operate mission-critical workloads on AWS and Azure with security, scalability, and efficiency baked in. Their Cloud Reliability Platform combines world-class engineering talent, policy-as-code, and integrated tooling to enable customers to confidently meet compliance regulations, security requirements, cost control, and high availability.