GET EMAIL UPDATES FROM POWERTOFLY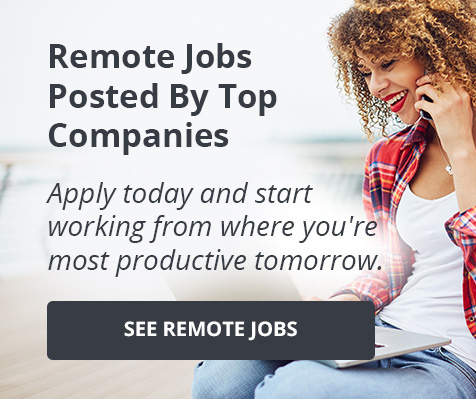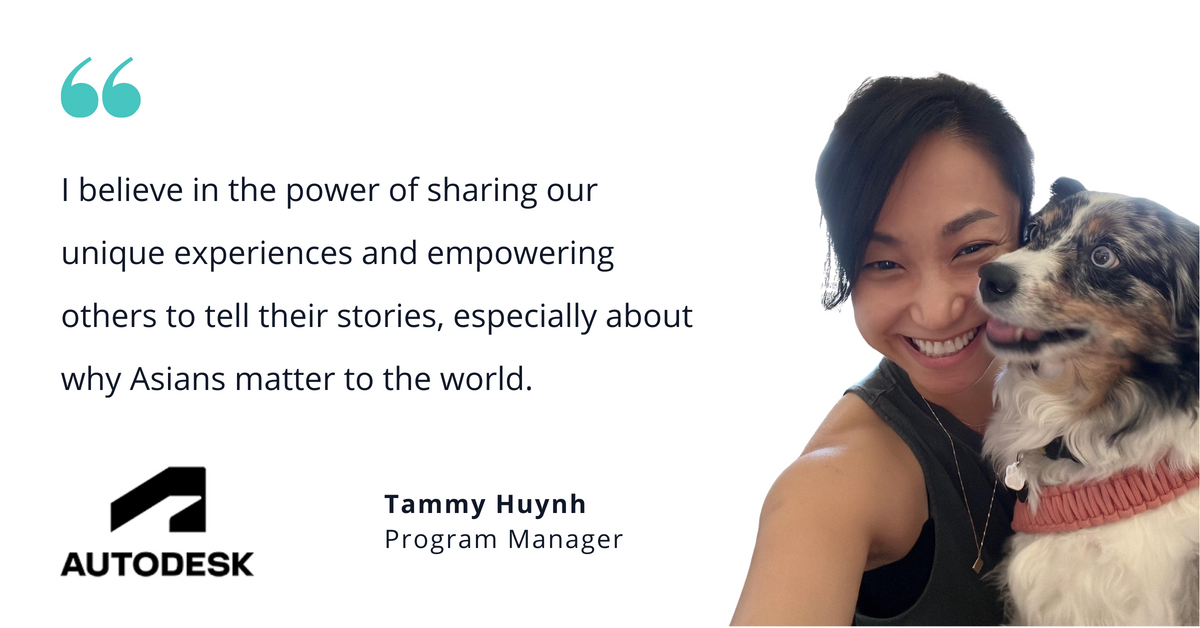 Autodesk
Celebrating Asian heritage with the Autodesk Asian Network
Insight & advice from Tammy Huynh
Tammy Huynh's parents arrived in the U.S. after the Vietnam War with nothing but the clothes on their backs. They struggled with the English language and worked multiple jobs to provide for their family — a representation of the systemic barriers and biases that make it difficult for immigrants to find success in the U.S.
"This realization has had a profound impact on both my personal and professional life," shares Tammy. "It's made me more aware of the daily struggles immigrants face and deepened my appreciation for my parents' sacrifices to give me a better life."
Thanks in part to her parents' hard work and resilience, Tammy has been able to grow her career as a marketing professional, now working as a program manager in Autodesk's Worldwide Marketing organization. She's also the enablement program manager for the Autodesk Asian Network (AAN), where she's inspiring fellow Asian talent to find success.
"I'm deeply passionate about promoting diversity and inclusion in the workplace. I believe in the power of sharing our unique experiences and empowering others to tell their stories, especially about why Asians matter to the world," she says.
We caught up with Tammy to hear more about why she joined AAN, how her work is impacting Autodesk's culture of inclusion, and what career advice she'd offer to the next generation of Asian talent.
Finding a shared community
Tammy first joined the AAN to be an agent for change.
"I believe that I can impact the Asian community by supporting and uplifting Asian voices, advocating for our needs, and pushing for more representation at all levels of leadership," she says. "It's important to me that future generations can see themselves represented in leadership roles, including in the C-suite."
Through the AAN, Tammy is able to connect with other Asian professionals and allies who share her same goals and values. They're collectively working to build a workplace that centers inclusion, opportunities, and mutual respect.
"I also want to use my skills and experiences to contribute to the employee resource group's initiatives and drive positive change," Tammy says, alluding to the importance of each and every voice in the network.
Driving impact through the Autodesk Asian Network
Tammy shares an example of how she's been able to successfully collaborate and drive change with fellow AAN members.
"Recently, I worked closely with a few board members on an initiative aimed at raising awareness of the underrepresentation of Asians, especially Asian women, in leadership positions," she explains. "Witnessing my colleagues' dedication and hard work as they went above and beyond to ensure that our voices are heard and that these critical issues are brought to the forefront has been truly inspiring."
Tammy also points to Asian Pacific American Heritage Month (celebrated every May) as a powerful tool for AAN.
AAN, along with the wider Autodesk team, leverages this opportunity to recognize Asian contributions to society as well as the challenges Asians still face, especially in the workplace. "Stereotypes and biases still need to be addressed, and we need to work together to break through the 'bamboo ceiling' and create more opportunities for Asian employees to rise to the top," Tammy shares.
She believes that celebrating Asian Pacific American Heritage Month is a step in the right direction, saying, "Celebrating means acknowledging the vast diversity of people we work with daily, embracing our cultural differences, and accepting all that is unique to each of us."
4 tips for the next generation of Asian professionals
Tammy recently took up Vietnamese cooking as a way of connecting with her heritage.
"Cooking is about understanding my family's stories and experiences and learning from them. It's about connecting with my roots and carrying them with me as I navigate the world, and it's a reminder of the strength and resilience of my community," she says.
When Tammy looks toward the next generation of Asian talent, she hopes that they, too, will pull from the strength of their ancestors to find success in their careers. And to further support this growth, Tammy offers three tips:
Be confident in your abilities. "While being in a new environment can be intimidating, your unique perspective and experiences can bring a lot of value to any team," Tammy shares.
Seek mentors and allies to support your career. "It's important to find people who can advocate for you and help you navigate any challenges that you may face," Tammy says.
Never stop learning and growing. "Seek out opportunities for professional development and continuous learning, and be open to feedback and constructive criticism," Tammy encourages. She believes that with a willingness to take risks, the sky is the limit for the next generation of Asian talent.
Tammy feels deeply grateful for the opportunities afforded to her by Autodesk to positively impact the world we live in and the generations that will follow.
"My cultural background has given me a unique perspective on life and work, highlighting the importance of hard work, resilience, and fighting against systemic inequalities," she says. "By sharing my story, I hope to inspire others to do the same. I believe every voice matters, and through raising awareness and advocating for change, we can create a world where everyone has a fair shot at success and happiness."
Interested in joining the company that's designing a better world for all?
Check out Autodesk's job openings here
.