GET EMAIL UPDATES FROM POWERTOFLY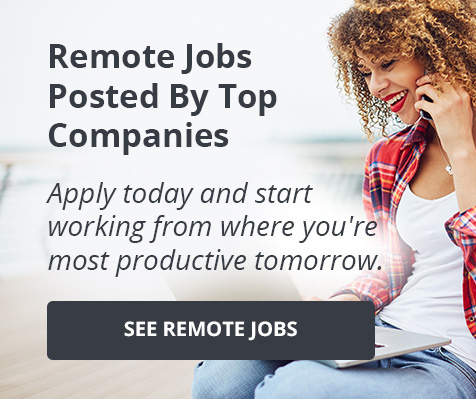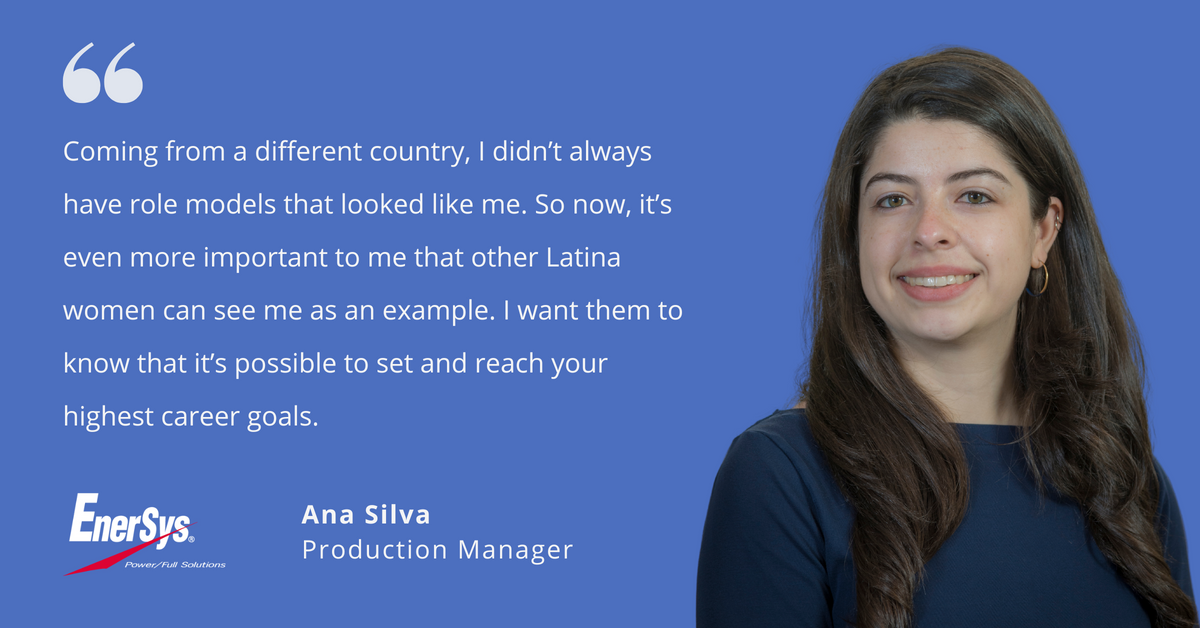 Upskilling and Development
4 Strategies for Internal Career Growth
Insight From EnerSys' Ana Silva
Ana Silva's story is a testament to the power of grit.
Born and raised in Colombia, she immigrated to the U.S. when she was just nine years old. Despite the obstacles that lay ahead of her, Ana achieved a Bachelor of Industrial Engineering and went on to grow her career from an individual contributor to a manager at EnerSys, an industrial technology leader specializing in energy storage solutions.
With her recent step to production manager, Ana continues breaking barriers as a woman in manufacturing.
"Coming from a different country, I didn't always have role models that looked like me. So now, it's even more important to me that other Latina women can see me as an example. I want them to know that it's possible to set and reach your highest career goals," Ana shares.
We caught up with Ana to hear how she's grown with her company for the past six years (and counting), including four tips for how you can position yourself for internal career growth.
From Curiosity to Career Growth
Ana enjoys thinking about how products come to life.
"When I started job searching out of college, I knew I was curious about the manufacturing process. We often don't consider how products get out into the world, so I loved witnessing those behind-the-scenes steps," she shares.
When Ana accepted a manufacturing engineer role with EnerSys, that same curiosity helped her to push the limits of her role — and position herself for growth.
"I was always asking questions. I didn't settle for the basic scope of my role or stay in my own lane. I wanted to understand the whole process," Ana shares.
She started to grasp the bottom line of the business and the various elements that impact the manufacturing floor. When she was tasked with leading the implementation of EnerSys' new lean manufacturing operating system, she sought to understand all elements of the project. Ana's manager recognized this effort, and when EnerSys announced a managerial opening to oversee the new system, Ana came to mind.
"The job description listed 10 years of experience as a requirement, so I thought there was no way I was qualified. I hadn't even been in the workforce for 10 years," she says, laughing. "But knowing that my boss had faith in me, I decided to take the leap. And I got the offer."
When another EnerSys manager went on leave, Ana stepped in to fill her role as a purchasing and planning manager. It was intimidating, but Ana leaned into the superpower that had helped her reach this point in her career.
"I learned by asking questions and immersing myself in different projects with different departments. Just because I'm a manager, I know I don't have all the answers. Curiosity was key," she shares.
And she didn't only look to her leaders for answers — she valued the opinions of people on the manufacturing floor. "They're the people that build these products every day. So I leaned on them and asked for their input," Ana shares.
This well-rounded understanding of manufacturing made Ana the perfect candidate when a production manager role opened up. Now, she leads with empathy as a manager for 100+ people on the floor, constantly seeking their feedback.
"I wouldn't know what I know today if I'd waited for someone to show me the answers," she confirms.
Building Her Career Support System
On top of her natural curiosity, Ana also emphasizes the importance of relationships in her career growth. Specifically, mentorship and supportive management.
"I took part in a year-long mentorship program where I was paired with someone from the corporate office. It was helpful because I got to speak with someone about their role and responsibilities to develop my own career vision further," Ana shares. During the program, Ana worked through various development topics with her mentor, participated in seminars, and even visited EnerSys' headquarters in Pennsylvania.
Ana also thinks back to the leaders that inspired her to take on new responsibilities. With managers as her advocates, she felt supported and empowered to take chances in her career — reaching for promotions even when she didn't check all of the boxes.
"As a woman in manufacturing, I'm a minority. I feel extremely lucky that I've never experienced discrimination in my career. I have advocates everywhere and my bosses have always been awesome at recognizing my efforts and helping push me to the next level. I've always felt really supported and heard," she says with a smile.
4 Strategies for Growing With Your Company
As a Latina woman, Ana hopes that her story inspires other professionals from underrepresented groups to step into their power, have faith in their abilities, and seek avenues for growth.
"It's so powerful to see someone that you can relate to finding success," Ana shares. "Just because I come from another country, it doesn't mean I can't reach my career goals. I am powerful, and I want other Latina women to feel the same."
We asked Ana to share four strategies for how other professionals, regardless of their background, can grow with their companies. Here's what she said:
Take ownership of projects. "Be persistent and take ownership of your work," Ana shares. "If you're waiting for information from another department, do everything you can to move the project forward in the meantime. Follow up. Keep momentum." You'll not only reach your end goal faster, but you'll also demonstrate your leadership capabilities.
Be decisive. Ana shares that she's not afraid to make decisions and take ownership of the results, even if she makes mistakes along the way. "Sometimes I find myself in positions when no one will make a decision, so I stand up and say, 'This is what I think we should do.' It's helped me to grow as a leader," she shares.
Find mentors. Through EnerSys' mentorship program, Ana was able to learn from various leaders in the company and develop her own career goals. "Talk with other people in your company to get a sense of their roles and day-to-day responsibilities. Then ask yourself what interests you and what doesn't. Growth isn't only about accepting the next promotion; it's important to be intentional about how you want to grow," Ana shares.
Lean into relationships. Whether it's with your manager or the people that report to you, be an ally. "For me, being an advocate for the people on the manufacturing floor, asking for their opinions, and resolving their concerns has helped me to grow as a leader and gain the trust of my teams."
Interested in career opportunities at EnerSys? They're hiring!
Check out their openings here
.